IVECO Magirus FIRE PUMPS
(5)
Pump products updated recently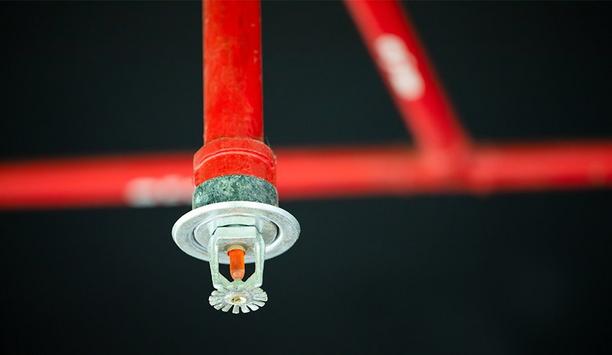 Fire Sprinkler Failures In Buildings: Why They Happen & What To Do
The fire sprinkler system in your building is a critical safety measure and, when needed, it can save lives. Still, even the best systems can malfunction, and sprinklers do occasionally fail. When they do, they can drench the interior of your building, damaging everything from furniture and personal belongings to drywall and building materials. As a property manager, dealing with fire sprinkler failure can feel overwhelming. What do you do next? Where do you start? And why did the sprinkler system fail in the first place? In this post, we'll discuss the common causes of accidental discharge, and what to do if it happens to you. Reasons for Fire Sprinkler Systems Failure Today, all building fire sprinkler systems must meet NFPA 13 standards. These National Fire Protection Association benchmarks define safety requirements for components and installation, and help ensure that sprinkler systems are well maintained and ready to perform. Still, fire sprinkler systems can fail. Here are a few of the most common culprits: Aging parts Building renovations (collisions with construction equipment, displacement or disturbance, etc.) Incorrectly placed heating systems that activate sprinklers Vulnerable pipes that freeze and cause sprinkler heads to burst Corrosion Fire sprinkler malfunctions can be incredibly problematic, causing extensive damage to your building Regardless of what causes the sprinklers to discharge accidentally, fire sprinkler malfunctions can be incredibly problematic, causing extensive damage to your building and requiring costly repairs from a water damage repair contractor. 5 Things to do if Your Sprinklers Fail There are no flames in your building, but your sprinklers are soaking everything in sight. You have to move quickly to avoid even more damage. Stay calm and follow these five steps: Get everyone out Even if there's not an active fire in the building, water poses its own set of dangers. To avoid problematic slip and fall conditions, get everyone out of the area immediately. Move them to a safe location outside the building, preferably one you've agreed on in a previously established evacuation plan. Shut off electrical equipment Water and electricity are a deadly combination. To avoid electrical shocks, shut off all nearby electrical equipment and appliances, and then, turn off the building's main power supply, as you exit the building. Turn off the water main Instead of wasting time shutting off broken sprinkler heads individually, go to the building's main water supply immediately and shut it off at the valve. This will stop all water flow and prevent additional water damage. Take photos of the scene Once it's safe to re-enter the building, document the scene. Use your smartphone to take photos of broken sprinkler heads or anything else you believe may have caused the accidental discharge. Additionally, take photos of the damage the sprinklers caused to floors, walls, personal belongings, and more. These photos can help response specialists understand the cause of the malfunction and may streamline your insurance claims process. Contact a restoration specialist Even if your water damage looks minimal, you'll need to contact a skilled water damage restoration expert, like the Chicago-based maintenance and service company, ServiceMaster Restoration by Zaba. Accidental sprinkler discharges soak drywall, destroy carpets and textiles, and lead to dangerous mold and mildew growth, which can happen just 24-48 hours after water exposure. Prevent worsening damage and the dangerous conditions by contacting a sprinkler repair specialist right away. Cleanup and water damage restoration services Using your documentation, your insurance company will work to determine the cause of the sprinkler failure Using your documentation, your insurance company will work to determine the cause of the sprinkler failure. This can be a lengthy process that takes weeks or even months. As that happens, your cleanup team will focus on providing water damage restoration services. Typically, fire sprinkler water damage involves 'blackwater'- a dangerous mixture of sediments and other contaminants that leave behind an unpleasant smell and a film that can destroy belongings. To reclaim your space, the water damage restoration service will focus on extracting the remaining water, drying the space to prevent mold and mildew formation, and decontaminating all surfaces. This is a critical step that you can't afford to rush. Work with the best water damage cleanup company you can find to ensure positive results. Protecting Your Sprinkler Systems in the Future While it's impossible to completely avoid every accidental discharge, there are certain steps you can take to safeguard your sprinkler system. Proper maintenance, for example, allows you to avoid preventable issues that could lead to malfunction. You should also take care to keep all remodeling and construction work away from sprinkler heads and systems to avoid accidental damage. These are simple tips, but they can help keep your building and tenants safe and dry - both now and in the future.
Mobile Firefighting Systems Provide Flexible Fire Protection For Major Facilities
Within traditional commercial and industrial firefighting systems, engineers have primarily focused on permanent installation designs rather than entertaining alternative or supplemental mobile firefighting systems. Permanent installation design is typically better understood, supported, and supplied throughout the fire protection engineering and manufacturing community. However, mobile firefighting systems provide unique solutions and advantages compared to their permanent installation cousins such as flexible deployment, simpler servicing, improved economy, and much higher performance availability. The combination of both systems is frequently the most strategic solution for the facility operator. Limitations of fixed installation systems Permanent installation (fixed) systems include everything from sprinklers, foam systems, primary watermain pumps, and the plethora of piping in between. A large refinery complex will need to address various hazard mitigation and control problems that span both hardware and personnel needs. In the event standard hazard mitigation safety procedures and equipment have failed, the facility immediately initiates a hazard control operation. Passive fixed systems automatically engage the hazard through an array of sensors, mechanical triggers, and control algorithms. A properly designed system with adequate hazard coverage, preplanning, preventative maintenance, and testing will successfully terminate the hazard, while firefighting personnel respond and ensure no further hazards develop. This conceptual approach relies on hardware and personnel all operating as planned…. Combining permanent and mobile apparatus "According to plan" would never have any failures or fires, but history has a different script. In the worst-case petrochemical scenario, fixed systems fail to extinguish a hazard putting the entire response on human and mobile hardware resources. This would include but is not limited to firetrucks, mobile high-flow pumping systems, large mobile monitors, foam proportioning units, and large diameter layflat hose. This type of response escalates into a larger scale operation, sometimes involving agencies beyond the facility operator itself. Although a low probability event, the risk to life and property is significantly substantial. Fixed systems may be rendered inoperable due to the loss of electrical power or actual physical damage Reducing fire-related expenditureMore typical than the worst-case scenario, facilities experience both maintenance-related system downtimes and natural phenomena damage such as extreme weather and seismic events. In this case, fixed systems may be rendered inoperable due to the loss of electrical power or actual physical damage. In any of these situations, mobile fire apparatus may fill the gap requirements of the facility as their flexible storage and deployment would protect them from everything but the worst natural disasters. Their further benefit is that a smaller set of mobile apparatus resources may be used to protect a larger amount of infrastructure, especially while in use in a mutual-aid program between facilities and communities. According to the NFPA's report "Total Cost of Fire in the United States", fire-related damages and expenditures from 1980 to 2014 have risen from roughly $200B (adjusted for inflation to 2014) to nearly $330B. The greatest expenditure is in fire safety costs in building construction, amounting to $57.4B. Although the overall losses per year as a ratio to protection expenditures has dropped by roughly 70% over the past 30 years, petrochemical facility losses have continued to rise over the same time. In the worst-case petrochemical scenario, fixed systems fail to extinguish a hazard Petrochemical facility challenges According to the NFPA, refineries or natural gas plants had reported an average of 228 fires or explosions per year through the 1990s. Furthering this data with Marsh's "100 Largest Losses, 25th edition", refinery losses have continually expanded throughout the last two decades with 11 of the top 20 largest losses of the past 40 years happening during or after the year 2000. Two primary drivers of this trend are the advanced age of petrochemical facilities and their staggering complexity. As oil margins fall, upstream operational businesses are detrimentally affected by reduced investment in everything to new equipment, maintenance and passive safety systems. There is an observable correlation between a major oil price drop followed by upstream facility fire losses. Even with reduced investment and oil throughput growth rates, US refinery utilisation at the end 2017 was at 96.7%, the highest since 2005 (Marsh, The Impact of the Price of Oil). The short story is that systems and personnel are being asked to do more with less with each passing year. Cost-effective mobile apparatus systems Mobile fire apparatus is generally more cost-effective to procure when using standardised designs and application methodology. They can access open water sources by either drafting (when in close proximity to the water) or using floating source pumps (for variable level or difficult access water sources). Mobile fire apparatus is generally more cost-effective to procure when using standardized designs and application methodology With this open water access, they can provide significantly more water (upwards of 10,000 GPM or more per system if necessary) than any typical fixed fire pumping solution. Moreover, as their primary benefit, they are easy to move and deploy. This benefit allows them to be utilised at the point of hazard as needed while being easily accessible for service. While fixed systems are installed at "every known" hazard and must be continually maintained to operate effectively, mobile systems may be used sitewide or across facilities. This flexibility reduces overall capital expenditure requirements and establishes a valuable primary and secondary firefighting system depending on the hazard and facility resources. Combining fixed and mobile systems Permanent installation fire suppression systems are a mainstay of modern day firefighting. They provide immediate passive response with little human intervention. However, as facility utilisation is pushed to maximum capacity while fixed systems continually age out without adequate replacement or maintenance, mobile systems will need to both fill the response gap and provide a final wall to total loss incidents. The reality is that both fixed and mobile systems need to work together to provide the safest possible operation. Service and training requirements need to also be maintained to manage an adequate, or even better, exemplary response to hazard control incidents. Managing major facility uptime requires continuous oversight and to drive hazard mitigation standards throughout the organisation, including executive management. A safe, reliable and fully-functional plant is also a profitable and cost-effective plant much like a healthy worker is a better worker. Protect your people and property and you will protecting your company's future.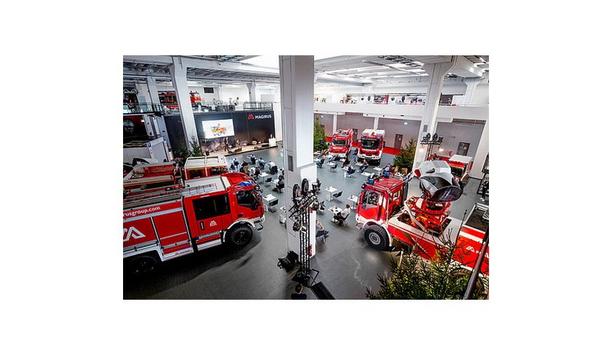 Magirus Holds Press Conference To Present Its Product Range In Forest Fire-Fighting And Off-Road
Two-day indoor and outdoor press event in Ulm with innovations, world firsts and surprising news: Presentation of the FireBull tracked fire engine in cooperation with Kässbohrer Geländefahrzeug AG, expansion of the AirCore fire-fighting technology with the TLF AirCore and AirCore TAF60 and partnerships for the future. At the press conference in Ulm on 24th and 25th September 2020, Magirus demonstrates its comprehensive expertise and many years of know-how, especially in the field of off-road and forest fire solutions. The company presents numerous innovations and world firsts on both days. vegetation fire-fighting The launch of the Magirus FireBull takes place on Friday at the company's own test site Magirus CEO Marc Diening summarizes the direction as follows: "Today we are presenting our solutions for the special requirements of off-road operations, which fire departments and other emergency services are increasingly experiencing today and will continue to do in the future. Especially for vegetation fire-fighting, we are presenting ideas and concepts for the future based on our decades of international experience in this field, all of which are available right now, safe and reliably ready for use." The launch of the Magirus FireBull takes place on Friday at the company's own test site. The tracked fire engine, which is ready for series production, was built on a "PowerBully" caterpillar chassis from Kässbohrer Geländefahrzeug AG - one of the world's renowned providers of tracked vehicles. Thanks to its high payload with low ground pressure - and a fording depth of 1,400 mm, it can be used not only in impassable terrain but also on moors and in swampy areas. sufficient spare capacity In addition to a 10,000 liter extinguishing agent tank, the AirCore extinguishing turbine with a capacity of up to 3,500 liters per minute as well as equipment spaces for loading specific equipment are available in the AirCore version. The PowerBully 18 T chassis has a gross vehicle weight of 30,000 kg. With an operating weight of around 26 tones, the vehicle has sufficient spare capacity for individual needs and equipment Where wheeled vehicles reach their limits, the caterpillar drive provides the necessary agility combined with a high level of driving comfort - regardless of the surface. Magirus demonstrates a total of three new vehicles in which the highly efficient AirCore water mist technology is used. mobile vehicle concept With the new TLF AirCore, Magirus combines the extinguishing turbine on a lifting device, a tank with 3,500 liters of extinguishing agent and the all-terrain Iveco Eurocargo chassis to create a new type of mobile vehicle concept, which in terms of performance features and equipment picks up on and further develops established, tried-and-tested forest fire solutions from countries such as France and Italy. It meets all requirements for optimal performance and safety in the field. As announced at the 2019 press conference, Magirus is taking the next step with its AirCore TAF extinguishing robot As announced at the 2019 press conference, Magirus is taking the next step with its AirCore TAF extinguishing robot. By reducing the overall height from 2.15 meters to less than 2 meters, the range of applications of the vehicle is considerably extended. For the first time, the AirCore technology can also be used to extinguish fires in underground and multi-story car parks - places where the recovery of vehicles was not possible before. remote control technology Even burning vehicles can now be brought safely and quickly out of the danger zone by the AirCore TAF, as an accompanying and/or subsequent cooling can be carried out during the clearing operation. In view of the current problems in the recovery of burning electric vehicles, this opens up completely new possibilities. Using camera and remote control technology, these operations can be directed from a safe distance. At the same time, the turbine output has been increased by up to 6,000 liters per minute. Besides the TLF Aircore and the AirCore TAF60, many other innovations were presented on the first day. These include, for example, the production model of the Alpha Wolf R1 - a tactical deployment robot - as well as remote-controlled units for the detection and prevention of potential dangers via air surveillance and by means of transmission of HD video live communication from the company Alpha Robotics. push technological progress Many of these new products, will be on display on the Magirus stand at the FLORIAN trade fair in Dresden During the press conference, Magirus and Alpha Robotics announced their future collaboration. With his interdisciplinary team, Alpha Robotics Managing Director Oliver Rasche wants to push technological progress in fire departments and disaster control: "We look forward to working with Magirus to find new ways to make the operations and work of fire-fighters and emergency services even easier, better and safer in the future by developing and employing innovative technology and comprehensive tactics." The company also presented other new products and innovations, including new versions of established vehicle concepts such as the CCFM (French: Camion Citerne Forêts Moyen) forest fire engine to French specifications or the new Magirus MLF (medium pumper), which for the first time is based on an Iveco Daily 4x4 chassis with a gross vehicle weight of 7 tones, automatic transmission and a permanently installed pump. disaster control vehicle The disaster control vehicle LF KatS and the fire engine TLF 4000 are also benefiting from numerous extensions and innovations considering the latest requirements and standards. With the agile fire engine TLF 2000 with its reduced wheelbase, automatic transmission and integrated, internal 2,000-litre water tank, Magirus closes the gap in compact, all-terrain fire engines. Many of these, as well as other innovations and new products, will be on display on the Magirus stand at the FLORIAN trade fair in Dresden from 8th to 10th October 2020.
Magirus Announces The Appointment Of 25 New Apprentices
25 young people began their professional futures at Magirus. Team spirit and enthusiasm for technology are important prerequisites. 25 new apprentices have been taking the first steps of their professional careers. They are occupied in eight different vocations, including vehicle mechatronics, industrial mechanics, and electronics or construction mechanics, both in Germany and Austria. Twenty-three of them are starting their professional futures at Magirus's joint site with Iveco in Ulm, located in the Danube River Valley. Two new apprentices have started apprenticeships in Kainbach (near Graz, Austria), as an administrative assistant and a chassis engineering technician respectively. In Ulm, the number of apprentices has increased slightly compared to the previous year. In addition, Magirus is again training young people in commercial occupations. important prerequisites An important part of the varied program was instruction in communication and team cooperation After the official welcome, the apprentices went to the Youth Training Center of the German Alpine Association (JDAV) to get to know each other better. An important part of the varied program was instruction in communication and team cooperation. These are important prerequisites for the upcoming apprenticeship as well as for work in general throughout Magirus, which is very practice-oriented. Furthermore, the idea that professions such as construction mechanics or vehicle mechatronics are more for men has been long obsolete. This is shown by apprentices such as Ronja Eisert or Anja Verena Krausz. fire engine production site Like Anja, Ronja has always been enthusiastic about technology, but was uncertain whether a technical apprenticeship was right for her. She thus wanted to first complete a practical internship with Magirus to find out more about the field. "The internship really encouraged me to apply for an apprenticeship as an industrial mechanic with Magirus. I was inspired by the idea of learning a profession that lets you construct vehicles that will later save lives," she says. As Magirus wants to educate even more professionals in the future, the move of the training workshop was organized this year. It is now located close to the fire engine production site. The apprentices played a significant role in reorganizing and equipping the new premises. The formal opening of the workshop will soon take place. Magirus offers young people who are fascinated by technology and like to "get their hands dirty" a large selection of training opportunities with very good prospects.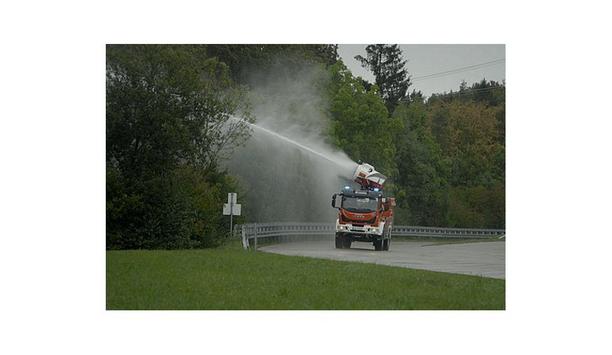 Magirus Announces The Launch Of TLF AirCore Turbine-Aided Extinguishing Turbine
The innovative, all-terrain tank pumper with the efficient AirCore extinguishing turbine mounted on a lifting device opens up new, previously unavailable possibilities for effective forest and surface fire-fighting. Premiere for the TLF AirCore: For the first time, Magirus presents the new turbine-aided fire-fighting vehicle to representatives of the press, partners and invited guests on 24 and 25 September 2020. After the unveiling, the new vehicle was shown directly in action on the plant's own off-road test track. The TLF AirCore from Magirus combines the proven AirCore technology on a lifting device with a 3,500 liter extinguishing agent container and a particularly off-road capable chassis and is therefore able to bring the extinguishing turbine with its own relevant extinguishing agent supply to the deployment sites better than ever before. fire-fighting solutions This new type of mobile vehicle adopts and further develops established, field-tested forest fire-fighting solutions from countries such as France and Italy in terms of performance features and equipment. With a height of around 3.4 meters, a width of 2.5 meters and an overall length of almost 7 meters with a wheelbase of only 3,690 mm, the TLF AirCore is compact and maneuverable. The necessary power and traction are provided by an Iveco Eurocargo FF150-32WS chassis The necessary power and traction are provided by an Iveco Eurocargo FF150-32WS chassis with an engine output of 235 kW (320 hp), Allison Transmission and the new generation Automatic Drivetrain Management System (ADM system). It complies with the latest emission standards, EURO Vid, with HI-SCR passive exhaust aftertreatment technology. This prevents undesirable cleaning of the exhaust system during operation. extinguishing agent supply Due to the ideal coordination of chassis, superstructure and extinguishing technology, the TLF AirCore meets all requirements for optimum performance and safety in off-road applications. To achieve the lowest possible center of gravity, for example, the tank has been lowered, while at the same time attention has been paid to a mass distribution as evenly as possible between the axles. Thanks to a high ground clearance of 390 millimeters with single tires, the vehicle masters high ramp and slope angles with ease and enables a high fording capacity of up to 860 mm. In addition to the pump & roll function, self-protection nozzles ensure maximum safety for the crew. Included in the extinguishing agent supply are 300 liters of self-protection volume, 3,000 liters of water and 200 liters of foam agent. These are used optimally thanks to the AirCore and its efficient water mist technology. foam proportioning system The AirCore MFT60-H extinguishing turbine can be raised by up to 800 millimeters and rotated or tilted through 360 degrees using a lifting device. The increased performance of the AirCore with a flow rate of up to 6,000 liters per minute enables maximum throwing distances and high penetration depths in both industrial applications and vegetation fire-fighting. The extensive use of wetting agents is also possible. The TLF AirCore controls the entire extinguishing technology from the protected driver's cab A new, additional monitor on the AirCore, together with the turbine, ensures that different quantities of water are spread in different directions, thus ensuring maximum flexibility. The TLF AirCore controls the entire extinguishing technology from the protected driver's cab. Spacious equipment compartments, the CaddiSys NetzMix foam proportioning system, a high-pressure pump and heat-protected pipes round off the vehicle concept. pressure control system In addition, numerous options such as a tire pressure control system, winches or an overpressure cabin are available. With the help of a trailer, the capacity of extinguishing agents can be additionally increased, enabling the vehicle to operate autonomously for up to 20 minutes. This represents previously unavailable possibilities for effective vegetation fire-fighting.