Saint-Gobain Performance Plastics Fire Protection Suits
(1)
Browse Fire Protection Suits
Protective Suit products updated recently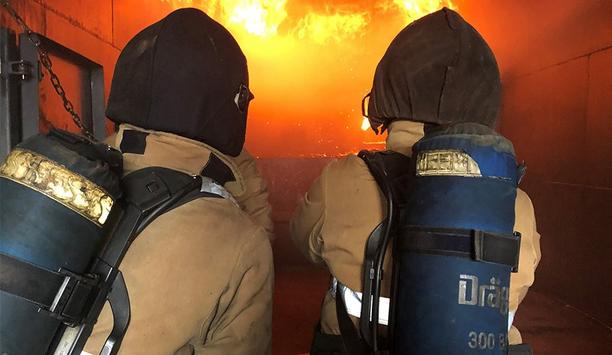 Training For The Future Of Our Firefighters
The importance of firefighter health has received increased media attention in recent times, and rightly so. Following Covid-19 more emphasis is now being placed on hygiene and disinfection, which I believe will be one positive outcome of this pandemic. A significant cultural change has been a long time coming to take us away from firefighters wearing dirty kit as a badge of honor that proves their hard work and value, to understanding that clean and well maintained kit supported by detailed and robust hygiene processes that mitigate every contact with contaminants are essential. Firefighters' exposure to carcinogens Prior to Covid-19, the media were also reporting more regularly on the very real issue of firefighters' exposure to carcinogens, an issue when embedded in equipment and absorbed. Cancer has been highlighted in some scientific reports to be the leading cause of death among firefighters, with the International Association of Firefighters (IAFF) reporting that cancer caused nearly two out of three (61%) firefighter line-of-duty deaths between 2002 and 2017. The National Institute for Occupational Health and Safety (NIOSH) also found that in the US, firefighters had a 14 percent higher chance of dying of cancer compared to the general population. The results of these reports need to be underpinned by robust medical research to reflect the landscape, culture, current standards and operational practices for Fire Services in the UK. Cancer caused nearly two out of three (61%) firefighter line-of-duty deaths between 2002 and 2017 While these shocking statistics are relatively well known, not enough has been done to force a change. Manufacturers of medical and safety technology products have a responsibility to innovate solutions that support change. To this end, Dräger's Health for the Firefighter campaign complements our training programmes and communicates the importance of detailed hygiene processes; from the handling and storage of masks and breathing apparatus equipment through to the subsequent cleaning of the kit after an incident has occurred. Training is the first and crucial step in guiding a cultural shift, and ultimately protecting the health and well-being of our firefighters. Using technology, research and innovation It's important that training programmes reflect the fact that fire services are the experts – they have the experience and understand what solutions are practical. It is therefore our role to use technology, research and innovation to ensure we work together as partners with applied training helping to create a robust consistency in approach as well as providing a safe environment to train. Dräger's training is typically split into three areas: Training systems - these encompass mobile or fixed training facilities that enable state-of-the-art training so firefighters can experience real fires or extrication scenarios in a safe environment including compartment fire behavior training (CFBT). At Dräger they include a vast portfolio of potential fire and rescue environments, including petrochemical plants, hospitals, schools, high-rise buildings, vehicles, aircraft and subway stations; Technical training - providing comprehensive know-how on the maintenance and repair of equipment – from mechanical and electronic components through to cleaning and disinfection; Fitness training – providing equipment to help ensure that firefighters are prepared for the physical challenges that come with the job and can be tested and monitored to improve their safety. The science and behavior of a fire and its contaminants Training has come a long way from when it centred simply around exposure to hot temperatures often referred to as 'burn to learn'. It is now about much more than protecting a firefighter from becoming burnt, but rather teaching the science and behavior of a fire and its contaminants, not only to support fire and rescue operations, but also to protect the firefighter's own health. While Covid-19 is driving improvements in this regard, what is more difficult is helping fire services to realize that technical training on the cleaning and hygiene processes related to kit is just as important to firefighter health. Consistent and robust hygiene processes are also about technology. While manual cleaning of equipment is still generally the norm, there are many fire services that are moving towards mechanical washing systems, which provide complete consistency in washing temperatures, the amount of detergent used, speed and temperature of drying – which can all work together to disinfect contaminants and to protect the longevity of the kit. Training and support around these systems encompasses the entire purchasing and use life cycle; from helping to build business cases for procurement and logistical installation support, to advice on the exact processes a firefighter should take when leaving a scene and returning to the station. Support also encompasses the ongoing maintenance of equipment and the quantity of stock required. An international look at hygiene and infection control Consistent and robust hygiene processes are also about technology Despite such advances, the UK is still behind other countries in terms of our hygiene and infection control practices. Netherlands and Sweden, for example, are two European countries leading the way in shifting the mindset and using mechanical washing equipment supported by improved logistics for managing and tracking PPE and RPE more widely. For these countries, stringent hygiene practices are commonplace and are not just about fighting cancer or the current pandemic, but also about protecting firefighters and support staff from more day-to-day illnesses such as flu, common colds, cold sores and other communicable illnesses. Within Dräger, my role includes advising on these best-practice examples and new equipment technologies – working with our UK-based manufacturing facility and R&D departments to ensure they are designed with the firefighter in mind, and working with Fire Services, Government and other key stakeholders to help drive improvements to further protect our crews. Having manufactured advanced technology solutions for the Fire Services for more than 115 years, Dräger has the experience and technological know-how to support this necessary change in how we think about equipment, its cleaning, and ultimately how to apply technology and training to make our firefighters safer.
A Changing Time: The Evolution Of Firefighter Personal Protective Equipment
Firefighting is hot, hazardous, and let's face it, grueling work. But believe it or not, the job today has become even more challenging as firefighters must deal with increased heat loads, toxic substances and other physical challenges that make structural firefighting one of the most demanding professions on the planet. So, needless to say, being well-trained, physically fit, and safely equipped can make all the difference in the world. Evolving Technology The fact is, as heat loads and toxicity exposure risks increase due to modern synthetic construction, the ways in which fires are fought are changing as well. These shifts, combined with the revolution that's taking place in firefighter protection technology, have led to new and exciting designs in firefighter personal protective equipment (PPE) offerings. Technology is providing firefighters with respiratory protection "systems" is which respiratory protection itself is just one of many benefits Take the tried and true SCBA for instance. Since the invention of the first breathing apparatus in the late 1910s, their primary function has been air delivery. But today, technology is providing firefighters with respiratory protection "systems" is which respiratory protection itself is just one of many benefits. Revolution Of Life-Changing Technology Consider this: the effects of technology today impact virtually every aspect of modern life. And the same is true for the fire service, as software, thermal imaging, and wireless communications capabilities become more mainstream on the fireground. In response to these new capabilities, the consensus organizations responsible for PPE performance standards (i.e. NFPA and EN) have increased standards by mandating certain electronic components for each firefighter. But performance of these components can be limited by the fact that only so many "parts" can be attached to an SCBA, or because some capabilities are simply out of reach from a budget perspective. Over time, these limitations create long-term implications when it comes to SCBA choice, because the breathing apparatus purchased today may have to be in use for the next 15 years or more. So, what are firefighters to do? Firefighters should view their SCBA as the "foundation" of a safety system that equips firefighters with the many new safety capabilities that technology offers—now and in the future It's More Than Air Delivery Missed opportunities for more timely safety improvements – which keep up with the pace of technology – are rooted in a false assumption that all SCBA are comprised of separate, mechanical components – and that the SCBA function is only about respiratory protection. But air-delivery is not the issue because every SCBA meets the standards, and every SCBA delivers air well. Further, looking at the SCBA merely as a separate component for air diminishes its potential to serve as a revolutionary safety technology "platform." Safety As A System Firefighters need more than the minimum performance from breathing apparatus To keep pace with the rapid improvements in firefighter safety, firefighters need more than the minimum performance from breathing apparatus. Instead, they should view their SCBA as the "foundation" of a safety system that equips firefighters with the many new safety capabilities that technology offers—now and in the future. I'm talking specifically about platform-type products that can be easily updated with the latest technology, as soon as it becomes available, to help protect them when their lives are on the line. Key Questions To Consider When Looking For An SCBA Include: Does the SCBA have features that allow you to see, hear, and react quickly to changing situations? Can the SCBA sizing be customized to best fit each firefighter? How many total batteries are needed for the SCBA, and how does that affect long-term costs? How well does it integrate with other systems, such as communication devices, portable instruments, etc.? Does the SCBA provide you, your team, and incident command with critical information to make effective, life-saving decisions? Can the SCBA be programmed to meet your standard operating procedures, such as audible and visual alarms at 50% remaining pressure? Is the facepiece reducing or adding to overall SCBA cost and complexity? How easily can the SCBA be updated to meet changing standards? How easily can integrated accessories or features, such as thermal imaging, be added as they are developed in the future? At MSA, we develop technologically-advanced safety equipment designed to help meet today's changing fireground dynamics. We're committed to setting the pace for safety with continuous improvements and innovations in PPE. For today. For tomorrow. For the future.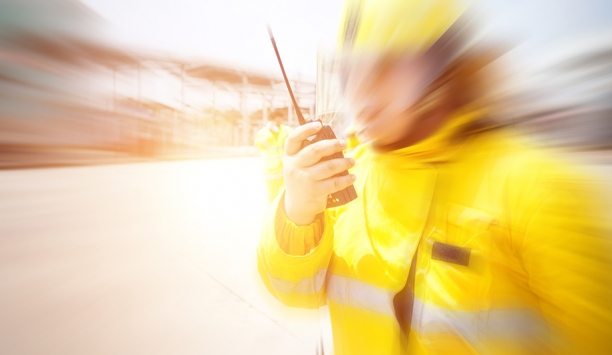 The Need For Emergency-Readiness With Chemical Protective Equipment
Having the proper fire safety and chemical-protective equipment is imperative where risk of hazardous chemical exposure is great With businesses still facing the effects of the economic crisis with budget cuts, safety remains a key concern when it comes to finding cost-effective solutions without compromising public safety. One type of incident which many businesses are not properly equipped for is hazardous chemical exposure. Ian Hutcheson of Saint-Gobain Performance Plastics highlights the importance of having the proper personal protective equipment (PPE) necessary for chemical protection and states that such preventative measures can be achieved, even with budget restrictions. While the full-scale media hype about the "Global Financial Crisis" may be behind us, the follow on effects, such as continued tight budgets and reductions in government spending, are here to stay for the foreseeable future. The UK Government recently announced a major spending review with the aim of saving £83 billion over four years. As part of this, 192 QUANGOs will be abolished including Firebuy, the professional buying organisation for the Fire and Rescue Services. This focus on decreased spending means that now, more than ever, departmental budgets are being stretched and every purchase highly scrutinised to ensure the best possible cost efficiencies are achieved. But it is essential that a reduction in spending does not negatively affect public safety. Challenges for Fire and Rescue Services in responding to hazardous chemical exposure Recently, the UK's Audit Commission released a report entitled Business Continuity in the Fire and Rescue Services which investigated the plans the Services currently have in place to ensure that public safety can be upheld during short- and long- term disruptions (such as those caused by transport problems or adverse weather). Overall, the report found that many fire and rescue services have good business continuity management plans, but they cannot cope with every situation indefinitely. Fortunately, chemical incidents are infrequent but it is paramount that public safety is given priority and maintaining a robust, compliant arsenal of chemical-resistant personal protective equipment is essential to being readily equipped for an emergency situation.One area of particular concern was that, during these periods of disruption, less than a third of all Fire and Rescue Services could guarantee the availability of the sophisticated fire safety equipment needed in cases of hazardous chemical exposure.Advances are being made in the development of chemical-protective equipment Chemical protective suits reflect advancements in PPE There is, however, some good news for both the concerned public and those with stretched departmental budgets: advances are being made in the development of chemical-protective equipment that both improve quality and decrease total costs. This means that more Fire and Rescue Services will be able to fit equipment essential to chemical protection into their tight budgets. One such advancement is the availability of limited-life chemical-protective suits. These suits meet safety standards and fit the same application areas as their reusable counterparts, but offer both a smaller upfront purchase price and reduced total cost of ownership. These lower costs are achieved through minimal recertification, inspection, maintenance and storage expenses. Hopefully, decision makers will embrace the advances in chemical-protective equipment to ensure our fire services are readily equipped for all emergency situations. Ian Hutcheson - Saint-Gobain Performance Plastics Saint-Gobain Announces 2013 Global Strategic Initiatives For The ONESuit Portfolio
Saint-Gobain is a global manufacturer of protective hazmat products and other protective equipment Saint-Gobain Performance Plastics, a global leading manufacturer of protective "hazmat" products and other high performance protective equipment, announced strategic initiatives, aimed at driving continued global growth in 2013 for the ONESuit® portfolio of high performance protective products. Highlights include the addition of design engineering expertise to the ONESuit® team to develop innovative protective materials and chemical protective solutions. In addition, Saint-Gobain Performance Plastics expanded its network of European distributors significantly, opening new markets for the ONESuit® portfolio of products, and received essential EU safety certification for one of its products. Finally, ONESuit® achieved substantial sales wins in the Middle East and Asia. "As part of an ongoing growth strategy, Saint-Gobain greatly increased its global PPE market capabilities and reach during the past year," according to Ian Hutcheson, Market Manager, Protective Systems at Saint-Gobain Performance Plastics. "In addition to our continued efforts aimed at growing the ONESuit® brand, we are looking forward to new initiatives, further increasing our ability to provide customers with a high quality, cost-effective protective product." Saint-Gobain increased its offerings across several regions, worldwide. Based at the Merrimack site in USA, Saint-Gobain Performance Plastics added Jenna Reynolds, Design Engineer, to the ONESuit® team. With her extensive design and engineering experience, Reynolds will lead the ongoing R&D efforts to develop the next generation of protective materials and chemical protective solutions. The Engineering & Development team is currently working on innovative material configurations for next generation products that will bring performance and comfort to the next level.. In Europe, Saint-Gobain Performance Plastics announced their distributor agreement with Heinrich Vorndamme oHG, a major European supplier of protective textiles for protection against chemicals, heat and fire. This strategic agreement allows Heinrich Vorndamme oHG to market and distribute ONESuit® Pro to their customers across various markets, including fire rescue, chemical production, mining, emergency response, civil protection and shipping. In addition Saint-Gobain Performance Plastics' ONEGlove® Hazmat protective glove was certified to EN standards for use with chemical protective ensembles (CBRN) suits for providing high-level chemical and biological protection. Under the certification standard EN 374, the ONEGlove® Hazmat is now approved for use with all EN 943 certified suits and will also carry the CE mark. Across the Middle East and Asia, Turkey's search and rescue services, the Disaster and Emergency Management Presidency (AFAD), purchased ONESuit® Pro, increasing their ability to safely and effectively deal with chemical and biological hazards. Driven by recent events in Syria, the purchase was also part of a larger effort on the part of the Turkish government to make improvements to the country's infrastructure to deal with CBRN incidents. Saint-Gobain Performance Plastics' ONESuit® Pro Hazmat Suits Protect First Responders From Chemical And Biological Hazards
ONESuit® Pro is single-skin, fully encapsulated, Level A chemical protective ensembles Saint-Gobain Performance Plastics announced recently that 124 of its ONESuit® Pro chemical protective suits have been purchased by the Mutual Aid Box Alarm System - Illinois (MABAS-IL), a statewide mutual-aid response system for fire, emergency medical services (EMS) and specialized incident-operations teams. The system defines a resource response plan to any location within the state when the Governor orders a Declaration of Disaster. If called upon, MABAS will also send response teams to anywhere in the United States. "Our goal is to provide emergency service units with the highest level of protection and comfort, so they can do their job efficiently and keep the community and themselves safe," said Peter Kirk, Market Manager at Saint-Gobain Performance Plastics. "All of our products are created by working with firefighters and other disaster response teams to understand their needs. We are looking forward to working with this state-wide service, and learning from them to continue finding new ways to protect hazmat teams and the communities they serve." The MABAS specialized operations teams, which are sent to manage incidents involving hazardous materials, will be using the ONESuit® Pro. The ONESuit® Pro is one of Saint-Gobain's single-skin, fully encapsulated, Level A chemical protective ensembles. The product is certified to the National Fire Protection Agency's (NFPA) 1991 and 1994 standards, assuring optimal protection from the most hazardous dangers. Its single-skin design makes it lightweight, and easy to maneuver in difficult situations. "The Illinois MABAS is not only a leading resource for emergency response, but it also is dedicated to providing advanced protection for its responders," said Steve Demas, President of Environmental Safety Group, the distributor MABAS-IL worked with to partner with Saint-Gobain. "The affordability for this type of product was important, as it is all over the world, so this along with the superior combination of safety and comfort provided by ONESuit® Pro is what made their decision." MABAS-Illinois includes approximately 35,000 of Illinois' 40,000 firefighters who staff emergency response units including more than 1,500 fire stations, 2,495 engine companies, 469 ladder trucks, 1,100 ambulances (mostly paramedic capable), 297 heavy rescue squads, and 788 water tenders. The ONESuit® product line meets rigorous NFPA requirements with a lightweight, single-skin design, allowing for maximum user protection and comfort in order to best complete dangerous missions. ONESuit® protective gear also offers flame-resistance and extended shelf life, and is compactable for convenient, space-saving storage. ONESuit Shield Level B Hazmat Suit Is Certified To NFPA 1994 And 1992 Standards
The ONESuit from Saint-Gobain Performance Plastics has received NFPA certification Saint-Gobain Performance Plastics announces that its first level B chemical protective hazmat suit, ONESuit Shield is certified to the National Fire Protection Agency (NFPA) 1994 class 2 and 1992 standards. NFPA certification is the gold standard in fire and hazmat safety and is often required for local, state or federal procurement of fire safety equipment.Following the NFPA 1994 Class 2 Standard on Protective Ensembles, ONESuit Shield protects first responders from terrorism incidents involving the use of chemical or biological agents. Under NFPA 1992, the new suit also offers certified protection against chemical liquid splash.As Saint-Gobain's first level B hazmat suit, ONESuit Shield features an open face design. With this design, the first responder's self contained breathing apparatus (SCBA) is worn outside the suit, allowing the user to remain inside the suit until the mission is complete. "Our decision to engineer a Level B suit was based on feedback we received from firefighters, military personnel, law enforcement and occupational safety professionals who were looking for the quality of Saint-Gobain's material technology in a Level B suit," said Peter A. Kirk, II, market manager, Protective Systems, Saint-Gobain Performance Plastics.ONESuit Shield features a unique mask interface, engineered for seamless mask compatibility and optimum comfort and security. The new level B suit was developed from Saint-Gobain's proprietary high-performance Coretech Barrier Membrane, ensuring the flexibility and comfort that emergency responders have come to expect from the company's Level A portfolio.Saint-Gobain spotlighted its family of single-skin hazmat suits at the FDIC Show, March 24-26, 2011 in Indianapolis.