Dupont Fire Protection Suits
(11)
Browse Fire Protection Suits
Protective Suit products updated recently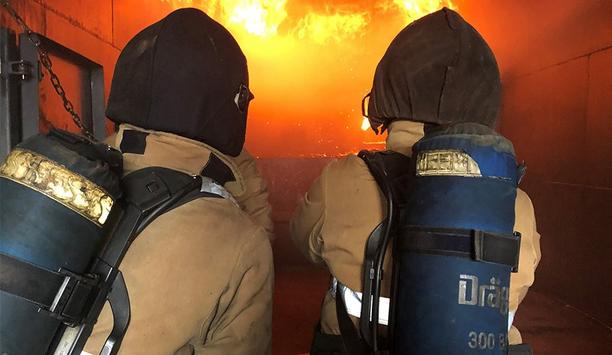 Training For The Future Of Our Firefighters
The importance of firefighter health has received increased media attention in recent times, and rightly so. Following Covid-19 more emphasis is now being placed on hygiene and disinfection, which I believe will be one positive outcome of this pandemic. A significant cultural change has been a long time coming to take us away from firefighters wearing dirty kit as a badge of honor that proves their hard work and value, to understanding that clean and well maintained kit supported by detailed and robust hygiene processes that mitigate every contact with contaminants are essential. Firefighters' exposure to carcinogens Prior to Covid-19, the media were also reporting more regularly on the very real issue of firefighters' exposure to carcinogens, an issue when embedded in equipment and absorbed. Cancer has been highlighted in some scientific reports to be the leading cause of death among firefighters, with the International Association of Firefighters (IAFF) reporting that cancer caused nearly two out of three (61%) firefighter line-of-duty deaths between 2002 and 2017. The National Institute for Occupational Health and Safety (NIOSH) also found that in the US, firefighters had a 14 percent higher chance of dying of cancer compared to the general population. The results of these reports need to be underpinned by robust medical research to reflect the landscape, culture, current standards and operational practices for Fire Services in the UK. Cancer caused nearly two out of three (61%) firefighter line-of-duty deaths between 2002 and 2017 While these shocking statistics are relatively well known, not enough has been done to force a change. Manufacturers of medical and safety technology products have a responsibility to innovate solutions that support change. To this end, Dräger's Health for the Firefighter campaign complements our training programmes and communicates the importance of detailed hygiene processes; from the handling and storage of masks and breathing apparatus equipment through to the subsequent cleaning of the kit after an incident has occurred. Training is the first and crucial step in guiding a cultural shift, and ultimately protecting the health and well-being of our firefighters. Using technology, research and innovation It's important that training programmes reflect the fact that fire services are the experts – they have the experience and understand what solutions are practical. It is therefore our role to use technology, research and innovation to ensure we work together as partners with applied training helping to create a robust consistency in approach as well as providing a safe environment to train. Dräger's training is typically split into three areas: Training systems - these encompass mobile or fixed training facilities that enable state-of-the-art training so firefighters can experience real fires or extrication scenarios in a safe environment including compartment fire behavior training (CFBT). At Dräger they include a vast portfolio of potential fire and rescue environments, including petrochemical plants, hospitals, schools, high-rise buildings, vehicles, aircraft and subway stations; Technical training - providing comprehensive know-how on the maintenance and repair of equipment – from mechanical and electronic components through to cleaning and disinfection; Fitness training – providing equipment to help ensure that firefighters are prepared for the physical challenges that come with the job and can be tested and monitored to improve their safety. The science and behavior of a fire and its contaminants Training has come a long way from when it centred simply around exposure to hot temperatures often referred to as 'burn to learn'. It is now about much more than protecting a firefighter from becoming burnt, but rather teaching the science and behavior of a fire and its contaminants, not only to support fire and rescue operations, but also to protect the firefighter's own health. While Covid-19 is driving improvements in this regard, what is more difficult is helping fire services to realize that technical training on the cleaning and hygiene processes related to kit is just as important to firefighter health. Consistent and robust hygiene processes are also about technology. While manual cleaning of equipment is still generally the norm, there are many fire services that are moving towards mechanical washing systems, which provide complete consistency in washing temperatures, the amount of detergent used, speed and temperature of drying – which can all work together to disinfect contaminants and to protect the longevity of the kit. Training and support around these systems encompasses the entire purchasing and use life cycle; from helping to build business cases for procurement and logistical installation support, to advice on the exact processes a firefighter should take when leaving a scene and returning to the station. Support also encompasses the ongoing maintenance of equipment and the quantity of stock required. An international look at hygiene and infection control Consistent and robust hygiene processes are also about technology Despite such advances, the UK is still behind other countries in terms of our hygiene and infection control practices. Netherlands and Sweden, for example, are two European countries leading the way in shifting the mindset and using mechanical washing equipment supported by improved logistics for managing and tracking PPE and RPE more widely. For these countries, stringent hygiene practices are commonplace and are not just about fighting cancer or the current pandemic, but also about protecting firefighters and support staff from more day-to-day illnesses such as flu, common colds, cold sores and other communicable illnesses. Within Dräger, my role includes advising on these best-practice examples and new equipment technologies – working with our UK-based manufacturing facility and R&D departments to ensure they are designed with the firefighter in mind, and working with Fire Services, Government and other key stakeholders to help drive improvements to further protect our crews. Having manufactured advanced technology solutions for the Fire Services for more than 115 years, Dräger has the experience and technological know-how to support this necessary change in how we think about equipment, its cleaning, and ultimately how to apply technology and training to make our firefighters safer.
A Changing Time: The Evolution Of Firefighter Personal Protective Equipment
Firefighting is hot, hazardous, and let's face it, grueling work. But believe it or not, the job today has become even more challenging as firefighters must deal with increased heat loads, toxic substances and other physical challenges that make structural firefighting one of the most demanding professions on the planet. So, needless to say, being well-trained, physically fit, and safely equipped can make all the difference in the world. Evolving Technology The fact is, as heat loads and toxicity exposure risks increase due to modern synthetic construction, the ways in which fires are fought are changing as well. These shifts, combined with the revolution that's taking place in firefighter protection technology, have led to new and exciting designs in firefighter personal protective equipment (PPE) offerings. Technology is providing firefighters with respiratory protection "systems" is which respiratory protection itself is just one of many benefits Take the tried and true SCBA for instance. Since the invention of the first breathing apparatus in the late 1910s, their primary function has been air delivery. But today, technology is providing firefighters with respiratory protection "systems" is which respiratory protection itself is just one of many benefits. Revolution Of Life-Changing Technology Consider this: the effects of technology today impact virtually every aspect of modern life. And the same is true for the fire service, as software, thermal imaging, and wireless communications capabilities become more mainstream on the fireground. In response to these new capabilities, the consensus organizations responsible for PPE performance standards (i.e. NFPA and EN) have increased standards by mandating certain electronic components for each firefighter. But performance of these components can be limited by the fact that only so many "parts" can be attached to an SCBA, or because some capabilities are simply out of reach from a budget perspective. Over time, these limitations create long-term implications when it comes to SCBA choice, because the breathing apparatus purchased today may have to be in use for the next 15 years or more. So, what are firefighters to do? Firefighters should view their SCBA as the "foundation" of a safety system that equips firefighters with the many new safety capabilities that technology offers—now and in the future It's More Than Air Delivery Missed opportunities for more timely safety improvements – which keep up with the pace of technology – are rooted in a false assumption that all SCBA are comprised of separate, mechanical components – and that the SCBA function is only about respiratory protection. But air-delivery is not the issue because every SCBA meets the standards, and every SCBA delivers air well. Further, looking at the SCBA merely as a separate component for air diminishes its potential to serve as a revolutionary safety technology "platform." Safety As A System Firefighters need more than the minimum performance from breathing apparatus To keep pace with the rapid improvements in firefighter safety, firefighters need more than the minimum performance from breathing apparatus. Instead, they should view their SCBA as the "foundation" of a safety system that equips firefighters with the many new safety capabilities that technology offers—now and in the future. I'm talking specifically about platform-type products that can be easily updated with the latest technology, as soon as it becomes available, to help protect them when their lives are on the line. Key Questions To Consider When Looking For An SCBA Include: Does the SCBA have features that allow you to see, hear, and react quickly to changing situations? Can the SCBA sizing be customized to best fit each firefighter? How many total batteries are needed for the SCBA, and how does that affect long-term costs? How well does it integrate with other systems, such as communication devices, portable instruments, etc.? Does the SCBA provide you, your team, and incident command with critical information to make effective, life-saving decisions? Can the SCBA be programmed to meet your standard operating procedures, such as audible and visual alarms at 50% remaining pressure? Is the facepiece reducing or adding to overall SCBA cost and complexity? How easily can the SCBA be updated to meet changing standards? How easily can integrated accessories or features, such as thermal imaging, be added as they are developed in the future? At MSA, we develop technologically-advanced safety equipment designed to help meet today's changing fireground dynamics. We're committed to setting the pace for safety with continuous improvements and innovations in PPE. For today. For tomorrow. For the future.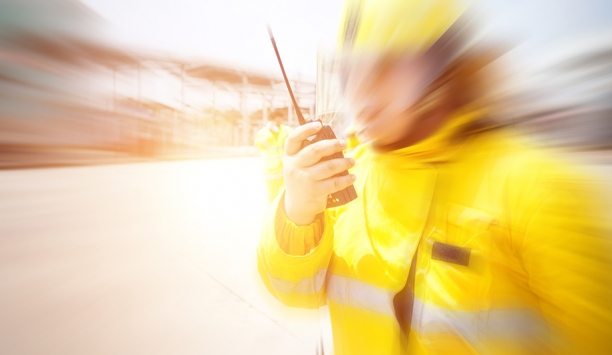 The Need For Emergency-Readiness With Chemical Protective Equipment
Having the proper fire safety and chemical-protective equipment is imperative where risk of hazardous chemical exposure is great With businesses still facing the effects of the economic crisis with budget cuts, safety remains a key concern when it comes to finding cost-effective solutions without compromising public safety. One type of incident which many businesses are not properly equipped for is hazardous chemical exposure. Ian Hutcheson of Saint-Gobain Performance Plastics highlights the importance of having the proper personal protective equipment (PPE) necessary for chemical protection and states that such preventative measures can be achieved, even with budget restrictions. While the full-scale media hype about the "Global Financial Crisis" may be behind us, the follow on effects, such as continued tight budgets and reductions in government spending, are here to stay for the foreseeable future. The UK Government recently announced a major spending review with the aim of saving £83 billion over four years. As part of this, 192 QUANGOs will be abolished including Firebuy, the professional buying organisation for the Fire and Rescue Services. This focus on decreased spending means that now, more than ever, departmental budgets are being stretched and every purchase highly scrutinised to ensure the best possible cost efficiencies are achieved. But it is essential that a reduction in spending does not negatively affect public safety. Challenges for Fire and Rescue Services in responding to hazardous chemical exposure Recently, the UK's Audit Commission released a report entitled Business Continuity in the Fire and Rescue Services which investigated the plans the Services currently have in place to ensure that public safety can be upheld during short- and long- term disruptions (such as those caused by transport problems or adverse weather). Overall, the report found that many fire and rescue services have good business continuity management plans, but they cannot cope with every situation indefinitely. Fortunately, chemical incidents are infrequent but it is paramount that public safety is given priority and maintaining a robust, compliant arsenal of chemical-resistant personal protective equipment is essential to being readily equipped for an emergency situation.One area of particular concern was that, during these periods of disruption, less than a third of all Fire and Rescue Services could guarantee the availability of the sophisticated fire safety equipment needed in cases of hazardous chemical exposure.Advances are being made in the development of chemical-protective equipment Chemical protective suits reflect advancements in PPE There is, however, some good news for both the concerned public and those with stretched departmental budgets: advances are being made in the development of chemical-protective equipment that both improve quality and decrease total costs. This means that more Fire and Rescue Services will be able to fit equipment essential to chemical protection into their tight budgets. One such advancement is the availability of limited-life chemical-protective suits. These suits meet safety standards and fit the same application areas as their reusable counterparts, but offer both a smaller upfront purchase price and reduced total cost of ownership. These lower costs are achieved through minimal recertification, inspection, maintenance and storage expenses. Hopefully, decision makers will embrace the advances in chemical-protective equipment to ensure our fire services are readily equipped for all emergency situations. Ian Hutcheson - Saint-Gobain Performance Plastics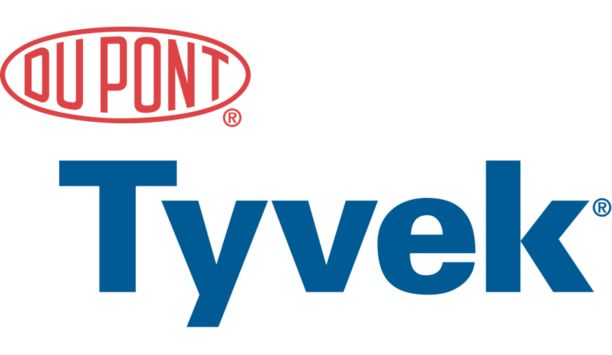 DuPont Offers Fire-Safety Regulated Membrane And Sealing System For Buildings
DuPont has been a pioneer in fire safety for over 50 years and introduced its Tyvek® FireCurb® Housewrap breather membrane for buildings in 2013. As regulations catch up post Grenfell, and as most fires begin inside buildings, DuPont has since developed an airtight vapor control layer in its high performance AirGuard® range, to offer similarly advanced, non-toxic, fire-resistance with proven efficacy. Now developers, designers and control officers can have confidence in a complete membrane and tape solution for durably enhanced fire safety in both the exterior and interior fabric of a building. While Tyvek® FireCurb® Housewrap forms a weather-protective, vapor-open lining behind ventilated facades, new DuPont™ AirGuard® A2 FR AVCL offers energy-saving, moisture management, improved interior air quality and climatic comfort, together with its added fire-retardant function. Airtightness and vapour control Tyvek® FireCurb® Housewrap utilizes DuPont's patented self-extinguishing technology. Its halogen-free coating limits the propagation of flames and the formation of droplets, while also minimizing smoke. DuPont™ AirGuard® A2 FR is truly fire-retardant and independently rated as Class A2. Along with Tyvek® 2060M Metallized Tape, DuPont now offers a complete A2 classified membrane and sealing system that surpasses existing regulations. Correct installation is crucial, nonetheless. In addition to airtightness and vapour control, properly taped systems also help to reduce smoke penetration, a primary cause of casualties in a fire. DuPont also offers comprehensive guidance and support to ensure its products perform as designed. Suitable for application in any type of building, these robust products offer not only reliable performance, easy installation and full regulatory compliance, but a vital investment in greater safety and peace of mind, both during and after installation.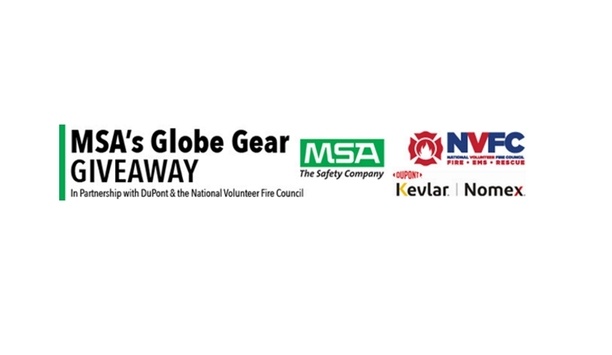 Salcha Fire & Rescue And Kenduskeag Fire Rescue Departments Awarded Free Turnout Gear In MSA's 2019 Globe Gear Giveaway
MSA, DuPont, and the National Volunteer Fire Council (NVFC) have awarded new turnout gear to two additional departments through MSA's Globe Gear Giveaway. A total of 13 fire departments will each receive four new sets of state of the art turnouts in 2019 to help them increase the safety of their firefighters and safety personals. To be eligible to apply for MSA's Globe Gear Giveaway awards, fire departments had to fulfill the criteria of being all volunteer or mostly volunteer, serving a population of 25,000 or less, be legally organized in the U.S. or Canada, demonstrate a need for the gear, and be a member of the National Volunteer Fire Council. To help fire departments meet this last requirement, MSA sponsored NVFC memberships for the first 500 applicants. The latest recipients to receive the turnout gear are Salcha (AK) Fire & Rescue and Kenduskeag (ME) Fire Rescue. Salcha (AK) Fire & Rescue While all 35 of the fire department's first responders have gear, it has been donated from other departments Salcha Fire & Rescue is located about 40 miles south of Fairbanks, AK, next to the Salcha and Tanana Rivers. The fire department prides itself in being 'professionally staffed by volunteers since 1982'. Volunteers are trained at both Firefighter I and Emergency Medical Technician II, protecting approximately 2,400 people over 350 square miles. A tight budget, along with care and maintenance costs of hand me down equipment and gear, leaves no room to purchase new turnouts for its firefighter crew. While all 35 of the fire department's first responders have gear, it has been donated from other departments, most of which are over 15 years old. Gear that is over 10 years old is considered non-compliant with recommended safety standards. The Salcha Fire & Rescue department uses this turnout gear for primary response. "Our goal is to provide safe gear for our volunteer responders so that their safety is guaranteed during fire incidents," said Chief Ernest Misewicz. This donation will help them to achieve that goal. Kenduskeag (ME) Fire Rescue Kenduskeag Fire Rescue protects a population of 1,338 over nearly 17 miles in Penobscot County, ME. Its 11 active volunteers are trained at First Aid/CPR and Basic Firefighter and respond to an estimated 160 calls each year. The department has been striving to improve its operations, ensuring its fleet is equipped properly and operating safely, which leaves no funding to outfit their firefighters with compliant and efficient gear. Only three sets of their gear are less than 10 years old and meet national safety standards. The department strives to ensure the safety of its responders, particularly mitigating cancer risks The department strives to ensure the safety of its responders, particularly mitigating cancer risks by properly cleaning gear after each call. However, this often leaves the department out of service after a fire until the gear is again ready for response. Additionally, the department has had to turn potential recruits away because of the lack of gear and the inability to purchase new gear that will keep them safe on a call. 2019 Globe Gear Giveaway "These four sets of gear will go a long way to cement morale and make the best use of all who apply to our department, ergo creating a more safe and efficient public service," said Deputy Chief Matthew Nadeau. Additional awards in MSA's 2019 Globe Gear Giveaway will be made monthly through December. Stay tuned to the NVFC web site, Dispatch newsletter, and Facebook page, as well as the Globe Facebook page, for announcements. The program began in
Fike ECARO-25 Clean Agent Fire Suppression System With DuPont FE-25 Protects Wharton Esherick Studios
Wharton Esherick (1878-1970) was an artist who produced paintings, decorative frames, woodcuts, sculpture and furniture. While Esherick's work is displayed in major American museums and private collections, a large compilation of his work is found in his studio. His studio has been preserved and maintained since his death, enabling visitors to learn more about the artist's life as well as view his work. With so many valuable artifacts and artwork in one studio, a superior fire protection system became a necessity. In a fire, smoke could permeate the interior of the studio or flames could char Esherick's masterpieces before a fire department had time to respond or a conventional sprinkler system would activate. Ionization-Based smoke detector The Wharton Esherick Board decided on a Fike ECARO-25 clean agent fire suppression system with DuPont FE-25After investigating fire suppression system alternatives, the Wharton Esherick Board decided on a Fike ECARO-25 clean agent fire suppression system with DuPont FE-25. The ECARO-25 system is activated by an ionization-based smoke detector that sounds an alarm and reports the first indicators of smoke. Small pressurized tanks of FE-25 installed in closets throughout the studio eliminated the need for an extensive piping system, greatly reducing the cost of installation. Board member Peter Esherick explains the benefit of using the ECARO-25 system, "We considered a common sprinkler system and determined a way to run the vast array of piping, so that it would be mostly invisible. But the system would require a large, separate water line, and would only active if flames heated the ceiling and the building filled with smoke. "Additionally, if activated, water could damage much of the artwork and interior materials. The ECARO-25 system provided us with a viable alternative that met our protection needs and preserved our museum space by avoiding an unsightly installation." Keeping artwork and Treasures Safe An ECARO-25 clean agent fire suppression system is an excellent choice for applications where release of water, dry chemicals or carbon dioxide can cause collateral damage to irreplaceable museum assets. Thanks to this installation, the Wharton Esherick Studio treasures are safe for future generations to enjoy. Critical Project Success Factors: Selection of an ECARO-25 system allowed for maximum protection from fire and water damage for these unique museum pieces. The necessity for preserving the unique appearance of the studio was accomplished with a unique, cost-effective installation of multiple small tanks and minimal piping. ECARO-25 is also safe for use in occupied spaces, leaves no residue and is an environmentally acceptable alternative to Halon.