Draeger Fire Personal Protective Equipment
(5)
Browse Fire Personal Protective Equipment
PPE Accessories products updated recently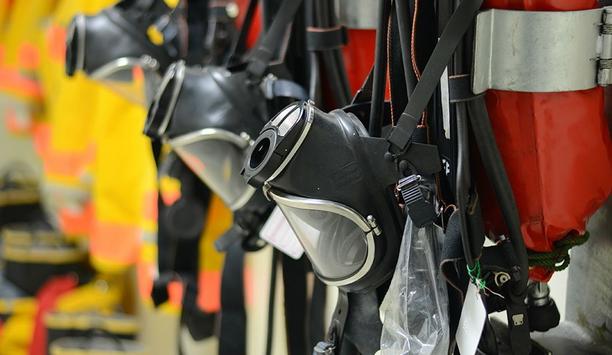 Modern Firefighting Calls For Modern Personal Protective Equipment (PPE)
Fire conditions and extrication events that firefighters arrive at today are very different from the conditions faced years ago. According to research at Underwriter Laboratories (UL), modern homes contain larger quantities of petroleum-based products and plastics that burn faster and hotter versus traditional and more natural materials. Rapid fire spread The result is more rapid and hotter fire growth with exponential increases in heat generation, smoke production and toxicity. Faster flashover and fire propagation, coupled with shorter times to collapse and shorter resident escape times, have changed what firefighters encounter in the average fire and its increased risk to their crews. On the other side, extrication calls are also on the rise, with multiple risks and an ever-present chance for fire, like with newer electric vehicles. New risks call for new and improved stationwear When the call comes in, firefighters rely on their turnout gear (TOG) for protection When the call comes in, firefighters rely on their turnout gear (TOG) for protection, but serious burn injury can occur right through the TOG. The National Fire Protection Association (NFPA) conducted a study that concluded stationwear contributes to overall thermal protection. However, depending upon the stationwear's fiber content and material fabrication, it may also contribute to possible burn injuries. "Our goal at DuPont is to increase firefighters' safety and we have dedicated years of study to ensuring what they are wearing under their turnout gear doesn't contribute to more severe injury, as is the case with polyester and to a lesser degree, cotton," said Jeff Fackler, North American Business Development Director for DuPont. Facing multiple thermal hazards As firefighters face multiple thermal hazards, they rely on the protective properties of their uniform to keep them safe. NFPA notes that the second leading cause of firefighter injuries in the United States is exposure to heat and smoke. Unfortunately, there has been a lack of reporting data that would help explain the severity, type and specific contributing factors, such as the clothing worn underneath the structural firefighting ensemble. Many authorities leave the choice up to the firefighters to determine what stationwear ensemble is to be worn underneath the structural turnout suit. According to the NFPA, the problem with this approach is the lack of knowledge about the risks of wearing non-certified garments, such as synthetics, and the lack of information focusing on factors that contribute to burn injuries. "We are working with DuPont to educate ourselves on how certified performance garments can help reduce risk of further injury during a fire or extrication," said Spotsylvania, Virginia Fire Deputy Chief of Support Services, Jason Irby, adding "Stationwear is the last line of defense and the evidence is hard to ignore." New Research in Preventing Injuries DuPont has worked to add to the level of research and discussion around how turnout gear and stationwear can help protect firefighters. DuPont scientists created Thermo-Man, a life-size manikin with 122 thermal sensors used to predict level, extent and location of potential burns of whole garments in simulated flame exposures. The goal is to test material selection and garment designs, and balance protection, mobility and heat stress. "What we found was that fire will exploit any gaps in turnout gear that may be created as the firefighter bends, climbs and crawls during the firefight," said Jeff Fackler, adding "As a result, serious burn injury can occur right through the turnout gear, and the role of flame-resistant stationwear is to reduce the severity of that injury. In short, what you wear underneath your gear really does matter." Stationwear made from Thermo-Man and Nomex Findings showed that garments made with Nomex will not melt, drip or support combustion, compared to 100% cotton DuPont tested stationwear garments using Thermo-Man to analyze and predict the levels of thermal protection that it provides. Stationwear made with Nomex brand fiber is compliant with NFPA 1975. Findings showed that garments made with Nomex will not melt, drip or support combustion, compared to 100% cotton, and Nomex helps reduce the predicted burn injury by 50%, when exposed to a three-second flame. Firefighters carry, pull, lug and climb with hundreds of pounds of hoses, ladders and other heavy gear. They have to crawl, squat, roll and duck in split-second decisions about their safety. More and more, they face challenges in extrication situations, where the chance of fire is high. Occupational Athletes Just like professional athletes, their gear has to be both comfortable and performance-based to allow freedom of movement, breathability and injury prevention. Associate Professor at the Department of Rehabilitation Sciences & Technology at UW-Milwaukee Dr. Kyle Ebersole has been studying the unique physical demands of firefighters for over a decade. "Firefighters and first responders are occupational athletes," explains Kyle Ebersole, adding "Their job has some extraordinary physical and psychological demands." Performance-enhancing sportswear Performance-enhancing sportswear like you see in the NFL or the Olympics is relatively new to the sports world. However, DuPont has been working on performance fibers for decades that help first responders perform at their best and help reduce the risk of injury. Stationwear made with Nomex fiber cools more effectively due to lower moisture pickup and evaporative resistance. The air permeability helps enable more heat and moisture vapor transmission and increases both cooling and breathability. Enhanced comfort and protection for firefighters This means more comfort and protection to firefighters in wildfire situations, structural rescue and vehicle rescue This means more comfort and protection to firefighters in wildfire situations, structural rescue and vehicle rescue situations. They can fight the fight longer with better performance and less risk of exhaustion. In the sports world, it's well known that what you wear has a major influence on how your body and muscles move during various levels of activity. For athletes and firefighters alike, "The reality is if you become injured, you can't work," said Chief Jason Irby, adding "If I can help my team by providing stationwear that reduces thermal heat, allows them more time to fight a fire or work on getting someone out of a vehicle and it helps prevent burns closest to the skin, it makes total sense." Technical advances and smart fabrics Technical advances and smart fabrics are making stationwear more comfortable and affordable, while allowing for better body heat regulation and adding protection against injury – helping give extra peace of mind to first responders. "They shouldn't have to worry if their stationwear and gear is going to protect them," said Jeff Fackler, adding "And with stationwear made with Nomex, they don't have to."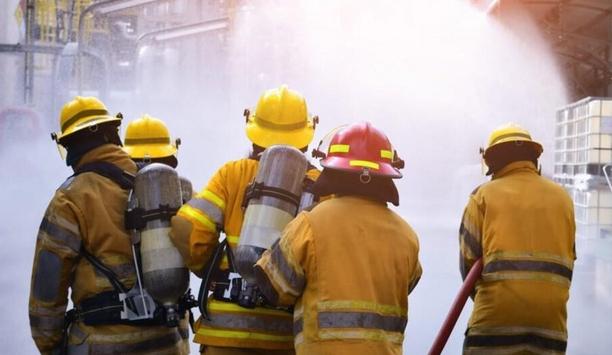 Need For Wearable Technology In Mission-Critical Environments
The front line fire and rescue teams have had their hands full during the pandemic, more so than one might think. In the UK, for instance, fire and rescue teams attended more than half a million incidents throughout 2020, with more than 150,000 of them regarded as serious fires. Across the Atlantic, the US Fire Administration has reported 42 firefighter fatalities so far this year, despite swathes of the country still being in lockdown as the vaccine rollout continues to pick up the pace. These figures are down on previous years, but only by a very slight margin. firefighters work Endlessly Despite much of society going into a form of hibernation to protect themselves and loved ones from the spread of COVID-19, firefighters are among the many frontline workers still putting their lives on the line to keep us safe, and their job hasn't changed. If anything, they've been exposed to even more risk than usual in carrying out their frontline duty, from putting our fires at homes and businesses to maintaining a presence at protests. Put simply, the firefighters are putting themselves at risk every day. Attention has therefore turned to ways everyone can mitigate that risk and keep the front-line workers safe, such as hands-free critical communications equipment and protective gear. Those on the front line have been considering these technologies very carefully since the beginning of the pandemic, re-evaluating how they can best be used to facilitate social distancing and reduce contact without compromising on mission-critical activities. protective, wearable technology 'Smart PPE' is a new generation of protective, wearable technology that can keep front-line workers safe, connected They say necessity is the mother of invention, and that certainly holds in this instance. The rise of so-called 'smart PPE' represents a new generation of protective, wearable technology that can keep the front-line workers safe, connected, and mobile - all vital prerequisites to a team of fast-moving firefighters during a global pandemic. Seamless mission-critical communication All front-line workers need to be able to maintain contact with one another during busy shifts whilst also staying safe and keeping their distance from one another to limit the spread of the virus. That's as true for nurses as it is for warehouse staff. However, mission-critical front-line workers such as paramedics, police officers, and firefighters frequently find themselves in noisy, hazardous environments that require fast movement and near-instant reaction times. Smart PPE Firefighters in particular can rarely afford the time to handle a hands-on radio unit or interface with buttons and switches to get a message across to their colleagues. They need to be able to speak to their colleagues on the other side of a burning building or across a crowd of people as if they were in the same room together, without the need to handle any additional equipment or touch surfaces unnecessarily. Doing so slows them down and could increase their chances of catching COVID-19. That's where Smart PPE comes in. Smart PPE is a future-proof approach to mission-critical comms that combines protective gear like helmets, visors, and overalls with wearable technology Cardo Crew Pro-1 Smart PPE is a future-proof approach to mission-critical comms that combines protective gear like helmets, visors, and overalls with wearable technology. This technology can be manufactured into the PPE from the beginning, or retrofitted into existing equipment to gain the same effect. Take the Cardo Crew Pro-1 for instance. It's a lightweight mesh communication module that fits inside equipment such as ear guards, helmets, and visors without compromising on comfort or safety. It's designed specifically to allow PPE manufacturers themselves to integrate mission-critical comms technology into their equipment, massively increasing its value and usefulness to teams on the ground. Mesh communications technology It can be voice-activated, making it ideal for COVID-secure environments where contact should be minimum This kind of mission-critical, comms-enabled PPE is built on a technology known as 'mesh communication'. While not a replacement for PMR or cellular communication altogether, a mesh-based intercom system is quickly becoming the technology of choice for small teams who need to exchange information quickly, reliably, and securely. One of the greatest advantages of wireless mesh communication is that it operates as a self-sufficient standalone network, with no need for a 'base station' and zero dependence on cellular reception. It can be voice-activated, making it perfect for COVID-secure work environments where contact should be kept to a minimum. It also enables two-way conversation at a range of up to 3,000 meters, making it ideal for busy front-line teams working in the field. Beyond emergency services Even with vaccine rollouts firmly underway, everyone is likely to be mindful of social distancing and reduced contact for some time yet, particularly as new variants of the virus emerge and people take their first tentative steps toward international travel. Therefore, there is a likeliness to see wireless mesh communication technology extend beyond frontline emergency services and into other environments such as hospitals, warehouses, factories, and anywhere that requires teams to communicate while maintaining social distancing and keeping contact to a minimum. Development of new technologies The surging popularity of wearable technology and mesh communications is likely to strengthen the relationship between PPE manufacturers and their customers, resulting in even more innovation in the PPE industry. Organizations such as fire and rescue teams will continue to push themselves to find new, forward-thinking ways of carrying out their duties safely - not only in a way that enables hands-free, COVID-safe working but in a way that allows them to stay in lockstep with their colleagues with minimal effort. The impact of COVID-19 on the fire industry has no doubt thrown up challenges, as it has with every frontline sector, but the response to those challenges has been overwhelmingly positive and the future of the industry will be better for it.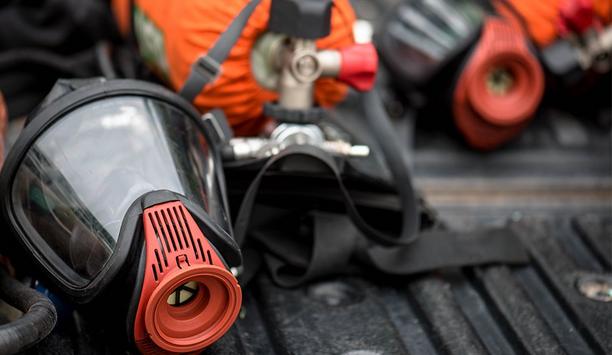 10 Mesothelioma Prevention Tips For Firefighters
The risks to firefighters' health can steadily increase with each year. Though long-term health complications don't deter department men and women from confronting these hazards, there are ways to reduce the threat of occupational disease. Respiratory problems (like asthma) are among the most common health problems firefighters experience in their tenure. Other, more serious breathing problems, however, may develop decades later. Studies of firefighters employed between 1950 and 2009 revealed an excess of cancers of the bladder, brain, esophagus, intestines, kidney, lung, prostate, rectum, stomach, and testes. New research has also revealed an increase in rates of mesothelioma among firefighters. 10 Mesothelioma Prevention Tips To prevent developing serious health problems, the 1.1 million career and volunteer firefighters in the U.S. can utilize a few easy strategies. 1. Put on Appropriate Gear Before Exposure to Smoke and Fire A majority of the occupational diseases for which firefighters are at risk affect the respiratory and digestive tracts. The risk stems from cancer-causing particles that typically enter the body through the nose or mouth. Over time, they cause changes in the DNA in the cells lining the lungs, stomach, heart cavity, and more. Prevent inhaling or ingesting dangerous fumes, dust, and smoke by donning the proper self-contained breathing apparatus (SCBA) before beginning work. 2. Keep Work Gear Separate From Clothing, and Don't Take Them Home Always keep your gear and clothing separate and avoid taking the gear home to prevent contaminating surfaces Through your normal firefighting activities, your gear will likely accumulate toxic particles after use. These carcinogens (i.e., cancer-causing agents) can be transferred to your clothing through simple contact. Storing your personal clothes together in a bag, trunk, or locker with your gear could be enough to contaminate them. As a result, it's a good idea to always keep your gear and clothing separate. Also, avoid taking your gear home to prevent contaminating surfaces (such as carpet) there. 3. Completely Clean Contaminated (and Potentially Contaminated) Gear It's not enough to simply keep firefighting gear and personal protective equipment (PPE) separate to prevent the transfer of potentially hazardous particles. Regularly handling these items could also put you at risk of airborne exposure as well as toxic contact with your skin. Clean all gear and equipment according to the manufacturer's recommendation and department guidelines to ensure it is safe for future use. 4. Bathe After Possible Exposure to Asbestos and Other Carcinogens The final step in preventing toxic exposure is cleaning is cleaning your hair, skin, and nails after working in hazardous areas. Dust and other pollutants can travel on your body, causing health problems for you and anyone you may come into close contact with. Secondary carcinogenic exposure typically occurs when firefighters bring home contaminants on their body or clothes. Once there, toxic particles may be transferred to fabrics on furniture, carpet, through the laundry machine, and through direct skin-to-skin contact (such as a hug). Wash your skin and hair fully, cleaning beneath your nails too, before going home to prevent unintentional exposure to family members. 5. Follow All Safety Guidelines When Working in Old Buildings, Crumbling Structures Though the use of asbestos (a material directly linked to lung cancer, asbestosis, and mesotheliomas) has dramatically declined since the 1980s, many older buildings still contain large amounts of the material in its insulation, wallboard, and cement. When the materials are mishandled or broken, asbestos fibers can be released into the air, then inhaled or ingested. Follow all safety rules when working in old buildings and crumbling structures to prevent disturbing and spreading asbestos. Replace any asbestos-containing gear with modern, safer versions to reduce your risk of hazardous exposure 6. Replace Old Gear When Recommended, and Replace Any Asbestos-containing Gear Due to the fireproofing qualities of asbestos, it was used as much in firefighting equipment as it was in construction products. Proximity suits, used to provide protection from extreme levels of heat, used a protective layer of asbestos since the 1930s before eventually being phased out of the fabric. Over time and through repeated use, old firefighting equipment and gear may break, tear, or flake, and expose users to asbestos. Replace any asbestos-containing gear with modern, safer versions to reduce your risk of hazardous exposure. 7. Play Close Attention to Your Health and Note Any Changes While following cancer prevention tips can reduce your risk of developing health problems, catching an illness early can also benefit your long-term health. If you notice any changes in your physical, mental, and emotional health, take note of their frequency and severity. Next, make an appointment with your primary care provider as soon as possible to discuss them. For example, if you experience a dry cough for at least eight weeks, you could be experiencing the early symptoms of chronic lung disease. Some respiratory illnesses are reversible and treating them as soon as possible may give you the best prognosis. 8. Make Regular Health Screening Appointments Maintaining a regular schedule of health screenings helps catch abnormalities in their earliest stages Firefighters are regularly exposed to toxic gases, fumes, and dust that can cause respiratory diseases up to 40 years later. Consequently, in many cases of occupational cancer, the individual is not aware of internal growing tumors until it's too late. By maintaining a regular schedule of health screenings, you may be able to catch abnormalities in their earliest stages. Lung cancer, for example, is considered easiest to treat (and potentially cure) when caught in stages 1 or 2. Advanced-stage lung cancers, on the other hand, may only be treated with palliative care options. 9. Don't Smoke Smoking tobacco cigarettes not only causes its own long-term health problems, but the habit can also increase cancer risks caused by occupational exposure. Developing mesothelioma, for example, is a greater risk for smokers. Too, smoking can worsen symptoms of respiratory disease (such as cough and difficulty breathing). The International Association of Fire Fighters maintains a page of resources to campaign for smoke-free unions. Other members of the department, family, and friends may be needed to help an individual quit smoking. 10. Research the Latest Safety Protocols The field of fire safety is constantly expanding with new tools and techniques. As recent events continue to reshape the lives of people worldwide, the future of firefighting may likewise change. Continuously researching the latest safety protocols and technology can help protect your overall health for years to come.
What Impact Has COVID-19 Had On The Fire Industry?
The COVID-19 pandemic has had ramifications for almost every industry, some more than others. With the pandemic stretching well into a second year, the non-medical consequences continue, and many are wondering about which of the required changes might become permanent. As regards the fire sector, we asked our Expert Panel Roundtable: What impact has COVID-19 had on the fire industry?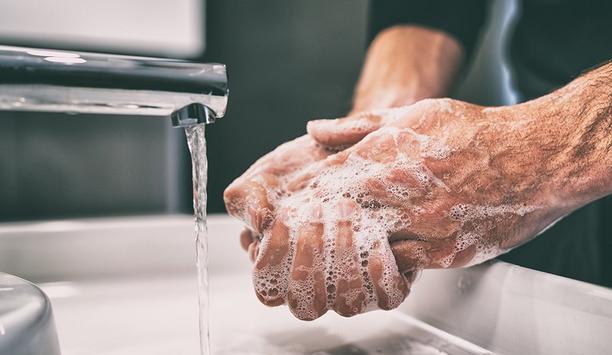 Ensuring 'Health For The Firefighter' Includes Cleaning Of Equipment
The COVID-19 pandemic has presented new health challenges for firefighters, but it is far from the first major health concern in the fire service. For example, the risk of various cancers is up to twice as high among firefighters, and cancer causes 61 percent of line-of-duty deaths for firefighters. There are other health and safety concerns, too, from nutrition and fitness to vehicle safety and seat belt usage, from wellness to stress and trauma (and consequent issues of addiction). Supporting fire services Cultural issues are a driving force in managing the gamut of health and safety concerns for firefighters. Changing the mindset of firefighters about safety issues is critical to meaningful progress. It starts with awareness. COVID-19 may be the newest and most recent health concern, and addressing it has been a high priority. However, even long-term and well-known health threats in the fire service are not being adequately addressed. Dräger found that some 84% of respondents admitted they were concerned about the risk of cancer Medical and safety technology provider Dräger, based in Lübeck, Germany, has launched a 'Health for the Firefighter' campaign to raise awareness and to support fire services in driving the necessary cultural changes to protect firefighter health. In a survey of United Kingdom firefighters, Dräger found that some 84% of respondents admitted they were concerned about the risk of cancer, which can be caused by embedded carcinogens in any equipment that can be absorbed by men and women using it. Robust hygiene processes "The COVID-19 pandemic, and ongoing fears over cancer, have highlighted the critical importance of hygiene, and a significant cultural change is required," says Brian Hesler, a consultant and specialist advisor at Dräger Safety UK and a former chief fire officer. "We need to move away from firefighters wearing dirty kit like a badge of honor that proves their hard work and value, to understand that clean and well-maintained kit supported by detailed and robust hygiene processes are essential to mitigate every contact with contaminants." Dräger's Health for the Firefighter campaign will support the fire services in communicating and providing training on the importance of detailed hygiene processes, from handling and storage of masks and breathing apparatus (BA) equipment through to the subsequent cleaning of the kit after an incident has occurred. Enabling fire services Manual cleaning of equipment is still generally the norm within UK fire services. In the Dräger survey, 80% agreed that a result of the COVID-19 pandemic is more emphasis on cleaning equipment and hygiene control, although only 23% said the pandemic significantly changes their approach to cleaning equipment. Dräger has launched solutions for cleaning breathing apparatus, respiratory masks and PPE equipment Consistency is often a problem with manual cleaning, and Dräger has launched solutions for cleaning breathing apparatus, respiratory masks and PPE equipment that reduce the risk of carcinogen contamination within emergency teams. The equipment is provided in partnership with Harstra Instruments, a Dutch manufacturer of cleaning and drying equipment. The Dräger package of solutions comprises cleaning products, logistical support and consultancy services to enable fire services to mitigate firefighters' exposure to carcinogens. Equipment handling operations Washing machines clean using high-pressure water, drying cabinets are available in various shapes and sizes, and testing facilities ensure products are decontaminated. "Employers owe their employees a duty of care and are therefore looking to provide additional protection during training, post-incident and in day-to-day equipment handling operations," says Andy Taylor, UK Marketing Manager for Engineered Solutions at Dräger. Cleaning equipment is just one of many ways fire departments can address the health challenges for firefighters. Departments depend on regulations and policies designed to ensure the highest degrees of personal health and safety. For departments, prevention and reduction of accidents, injuries and occupational illnesses should be a way of life. The 'Health for the Firefighter' campaign can serve as a reminder of the importance of creating a culture of good health for firefighters.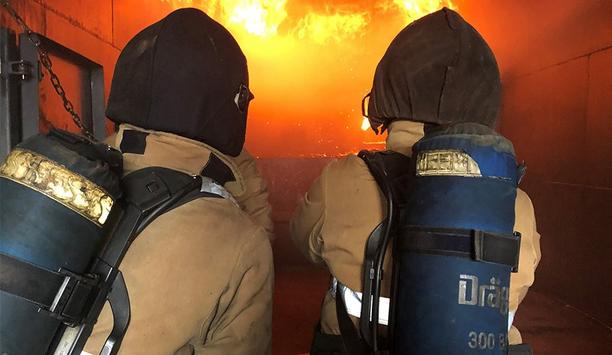 Training For The Future Of Our Firefighters
The importance of firefighter health has received increased media attention in recent times, and rightly so. Following Covid-19 more emphasis is now being placed on hygiene and disinfection, which I believe will be one positive outcome of this pandemic. A significant cultural change has been a long time coming to take us away from firefighters wearing dirty kit as a badge of honor that proves their hard work and value, to understanding that clean and well maintained kit supported by detailed and robust hygiene processes that mitigate every contact with contaminants are essential. Firefighters' exposure to carcinogens Prior to Covid-19, the media were also reporting more regularly on the very real issue of firefighters' exposure to carcinogens, an issue when embedded in equipment and absorbed. Cancer has been highlighted in some scientific reports to be the leading cause of death among firefighters, with the International Association of Firefighters (IAFF) reporting that cancer caused nearly two out of three (61%) firefighter line-of-duty deaths between 2002 and 2017. The National Institute for Occupational Health and Safety (NIOSH) also found that in the US, firefighters had a 14 percent higher chance of dying of cancer compared to the general population. The results of these reports need to be underpinned by robust medical research to reflect the landscape, culture, current standards and operational practices for Fire Services in the UK. Cancer caused nearly two out of three (61%) firefighter line-of-duty deaths between 2002 and 2017 While these shocking statistics are relatively well known, not enough has been done to force a change. Manufacturers of medical and safety technology products have a responsibility to innovate solutions that support change. To this end, Dräger's Health for the Firefighter campaign complements our training programmes and communicates the importance of detailed hygiene processes; from the handling and storage of masks and breathing apparatus equipment through to the subsequent cleaning of the kit after an incident has occurred. Training is the first and crucial step in guiding a cultural shift, and ultimately protecting the health and well-being of our firefighters. Using technology, research and innovation It's important that training programmes reflect the fact that fire services are the experts – they have the experience and understand what solutions are practical. It is therefore our role to use technology, research and innovation to ensure we work together as partners with applied training helping to create a robust consistency in approach as well as providing a safe environment to train. Dräger's training is typically split into three areas: Training systems - these encompass mobile or fixed training facilities that enable state-of-the-art training so firefighters can experience real fires or extrication scenarios in a safe environment including compartment fire behavior training (CFBT). At Dräger they include a vast portfolio of potential fire and rescue environments, including petrochemical plants, hospitals, schools, high-rise buildings, vehicles, aircraft and subway stations; Technical training - providing comprehensive know-how on the maintenance and repair of equipment – from mechanical and electronic components through to cleaning and disinfection; Fitness training – providing equipment to help ensure that firefighters are prepared for the physical challenges that come with the job and can be tested and monitored to improve their safety. The science and behavior of a fire and its contaminants Training has come a long way from when it centred simply around exposure to hot temperatures often referred to as 'burn to learn'. It is now about much more than protecting a firefighter from becoming burnt, but rather teaching the science and behavior of a fire and its contaminants, not only to support fire and rescue operations, but also to protect the firefighter's own health. While Covid-19 is driving improvements in this regard, what is more difficult is helping fire services to realize that technical training on the cleaning and hygiene processes related to kit is just as important to firefighter health. Consistent and robust hygiene processes are also about technology. While manual cleaning of equipment is still generally the norm, there are many fire services that are moving towards mechanical washing systems, which provide complete consistency in washing temperatures, the amount of detergent used, speed and temperature of drying – which can all work together to disinfect contaminants and to protect the longevity of the kit. Training and support around these systems encompasses the entire purchasing and use life cycle; from helping to build business cases for procurement and logistical installation support, to advice on the exact processes a firefighter should take when leaving a scene and returning to the station. Support also encompasses the ongoing maintenance of equipment and the quantity of stock required. An international look at hygiene and infection control Consistent and robust hygiene processes are also about technology Despite such advances, the UK is still behind other countries in terms of our hygiene and infection control practices. Netherlands and Sweden, for example, are two European countries leading the way in shifting the mindset and using mechanical washing equipment supported by improved logistics for managing and tracking PPE and RPE more widely. For these countries, stringent hygiene practices are commonplace and are not just about fighting cancer or the current pandemic, but also about protecting firefighters and support staff from more day-to-day illnesses such as flu, common colds, cold sores and other communicable illnesses. Within Dräger, my role includes advising on these best-practice examples and new equipment technologies – working with our UK-based manufacturing facility and R&D departments to ensure they are designed with the firefighter in mind, and working with Fire Services, Government and other key stakeholders to help drive improvements to further protect our crews. Having manufactured advanced technology solutions for the Fire Services for more than 115 years, Dräger has the experience and technological know-how to support this necessary change in how we think about equipment, its cleaning, and ultimately how to apply technology and training to make our firefighters safer.