Grace Industries Fire Personal Protective Equipment
(14)
Browse Fire Personal Protective Equipment
PPE Accessories products updated recently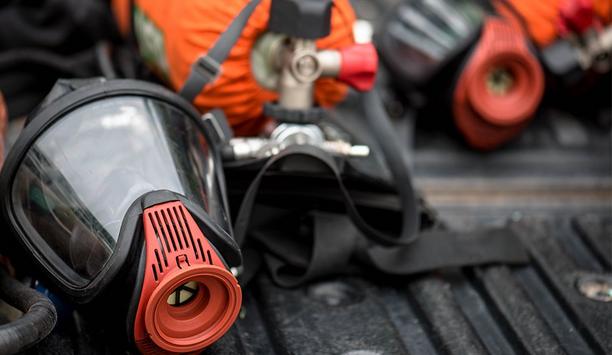 10 Mesothelioma Prevention Tips For Firefighters
The risks to firefighters' health can steadily increase with each year. Though long-term health complications don't deter department men and women from confronting these hazards, there are ways to reduce the threat of occupational disease. Respiratory problems (like asthma) are among the most common health problems firefighters experience in their tenure. Other, more serious breathing problems, however, may develop decades later. Studies of firefighters employed between 1950 and 2009 revealed an excess of cancers of the bladder, brain, esophagus, intestines, kidney, lung, prostate, rectum, stomach, and testes. New research has also revealed an increase in rates of mesothelioma among firefighters. 10 Mesothelioma Prevention Tips To prevent developing serious health problems, the 1.1 million career and volunteer firefighters in the U.S. can utilize a few easy strategies. 1. Put on Appropriate Gear Before Exposure to Smoke and Fire A majority of the occupational diseases for which firefighters are at risk affect the respiratory and digestive tracts. The risk stems from cancer-causing particles that typically enter the body through the nose or mouth. Over time, they cause changes in the DNA in the cells lining the lungs, stomach, heart cavity, and more. Prevent inhaling or ingesting dangerous fumes, dust, and smoke by donning the proper self-contained breathing apparatus (SCBA) before beginning work. 2. Keep Work Gear Separate From Clothing, and Don't Take Them Home Always keep your gear and clothing separate and avoid taking the gear home to prevent contaminating surfaces Through your normal firefighting activities, your gear will likely accumulate toxic particles after use. These carcinogens (i.e., cancer-causing agents) can be transferred to your clothing through simple contact. Storing your personal clothes together in a bag, trunk, or locker with your gear could be enough to contaminate them. As a result, it's a good idea to always keep your gear and clothing separate. Also, avoid taking your gear home to prevent contaminating surfaces (such as carpet) there. 3. Completely Clean Contaminated (and Potentially Contaminated) Gear It's not enough to simply keep firefighting gear and personal protective equipment (PPE) separate to prevent the transfer of potentially hazardous particles. Regularly handling these items could also put you at risk of airborne exposure as well as toxic contact with your skin. Clean all gear and equipment according to the manufacturer's recommendation and department guidelines to ensure it is safe for future use. 4. Bathe After Possible Exposure to Asbestos and Other Carcinogens The final step in preventing toxic exposure is cleaning is cleaning your hair, skin, and nails after working in hazardous areas. Dust and other pollutants can travel on your body, causing health problems for you and anyone you may come into close contact with. Secondary carcinogenic exposure typically occurs when firefighters bring home contaminants on their body or clothes. Once there, toxic particles may be transferred to fabrics on furniture, carpet, through the laundry machine, and through direct skin-to-skin contact (such as a hug). Wash your skin and hair fully, cleaning beneath your nails too, before going home to prevent unintentional exposure to family members. 5. Follow All Safety Guidelines When Working in Old Buildings, Crumbling Structures Though the use of asbestos (a material directly linked to lung cancer, asbestosis, and mesotheliomas) has dramatically declined since the 1980s, many older buildings still contain large amounts of the material in its insulation, wallboard, and cement. When the materials are mishandled or broken, asbestos fibers can be released into the air, then inhaled or ingested. Follow all safety rules when working in old buildings and crumbling structures to prevent disturbing and spreading asbestos. Replace any asbestos-containing gear with modern, safer versions to reduce your risk of hazardous exposure 6. Replace Old Gear When Recommended, and Replace Any Asbestos-containing Gear Due to the fireproofing qualities of asbestos, it was used as much in firefighting equipment as it was in construction products. Proximity suits, used to provide protection from extreme levels of heat, used a protective layer of asbestos since the 1930s before eventually being phased out of the fabric. Over time and through repeated use, old firefighting equipment and gear may break, tear, or flake, and expose users to asbestos. Replace any asbestos-containing gear with modern, safer versions to reduce your risk of hazardous exposure. 7. Play Close Attention to Your Health and Note Any Changes While following cancer prevention tips can reduce your risk of developing health problems, catching an illness early can also benefit your long-term health. If you notice any changes in your physical, mental, and emotional health, take note of their frequency and severity. Next, make an appointment with your primary care provider as soon as possible to discuss them. For example, if you experience a dry cough for at least eight weeks, you could be experiencing the early symptoms of chronic lung disease. Some respiratory illnesses are reversible and treating them as soon as possible may give you the best prognosis. 8. Make Regular Health Screening Appointments Maintaining a regular schedule of health screenings helps catch abnormalities in their earliest stages Firefighters are regularly exposed to toxic gases, fumes, and dust that can cause respiratory diseases up to 40 years later. Consequently, in many cases of occupational cancer, the individual is not aware of internal growing tumors until it's too late. By maintaining a regular schedule of health screenings, you may be able to catch abnormalities in their earliest stages. Lung cancer, for example, is considered easiest to treat (and potentially cure) when caught in stages 1 or 2. Advanced-stage lung cancers, on the other hand, may only be treated with palliative care options. 9. Don't Smoke Smoking tobacco cigarettes not only causes its own long-term health problems, but the habit can also increase cancer risks caused by occupational exposure. Developing mesothelioma, for example, is a greater risk for smokers. Too, smoking can worsen symptoms of respiratory disease (such as cough and difficulty breathing). The International Association of Fire Fighters maintains a page of resources to campaign for smoke-free unions. Other members of the department, family, and friends may be needed to help an individual quit smoking. 10. Research the Latest Safety Protocols The field of fire safety is constantly expanding with new tools and techniques. As recent events continue to reshape the lives of people worldwide, the future of firefighting may likewise change. Continuously researching the latest safety protocols and technology can help protect your overall health for years to come.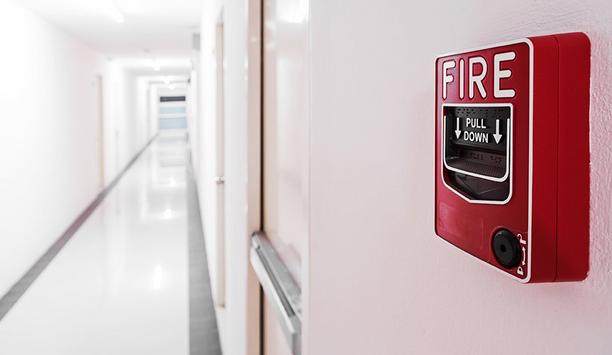 Don't Play With Fire Safety In A Post-COVID World
The risk of fire is thankfully not an immediate threat in most people's everyday lives. But this has led to a nonchalant attitude where many fail to appreciate the true dangers posed by a fire situation. The pandemic has served to make matters even more complex, and has pushed fire safety on the back burner as facility managers (FMs) turn their attention to COVID-proofing the workplace. Safety at work is now more of a focus than it has ever been, but the race to ensure we can return to work safely has seen other important matters, like improving indoor air quality, take precedence. Fire detection systems As new rules and regulations regarding the pandemic are introduced, many FMs have been unable to focus on anything except the immediate issues at hand. But fire safety is always immediate. Fire detection systems and servicing and maintenance contracts have always been considered grudge purchases, but this doesn't mean they should fall off the radar. As buildings have been left vacant, fire alarms have gone untested, have missed upgrades or have even failed to sound. Every business has faced unique challenges in their response to the pandemic But upholding fire safety measures in the workplace is both a moral and legal requirement to help ensure the protection of people and assets, and businesses must treat it with the attention it deserves. Every business has faced unique challenges in their response to the pandemic. We've seen some continue operating as usual, some pivot production to make face masks and hand sanitizer, while others have shut their doors for the foreseeable future. Fire risk assessments Those that remained open will likely have experienced considerable changes to workplace layouts, which may in turn have had adverse effects on fire safety – for example, fire doors being wedged open for ventilation, or because people don't want to touch door handles; and new one-way systems that affect shared escape routes. What's more, fluctuating staff occupancy levels mean there may not be enough fire wardens present should an alarm sound. All of these changes have an impact. In the event of a fire, your staff and assets might not be as safe as you think. But there is a simple solution: fire risk assessments. The vast majority of companies have undergone a change of occupancy during the pandemic and, as a result, must review their current fire safety measures through a risk assessment. Qualified third-Parties We often find that businesses lack staff with the appropriate training and skillsets in-house This involves looking at a building's people, processes, procedures, contents and technologies, from fire alarms to sprinkler systems, with the aim of addressing any faults. With occupancy levels and more changed for the meantime – and possible for the long-term too – it's vital to update your risk assessments. Failing to do so could have severe reputational and financial repercussions, particularly if livelihoods are affected. Should the worst happen, it could also lead to insurers refusing any pay-outs from failing to secure the premises, leading to even more difficulties down the line. We often find that businesses lack staff with the appropriate training and skillsets in-house to conduct a sufficient fire risk assessment. But even with the current restrictions, there's no reason risk assessments can't be easily carried out by qualified third-parties. Social distancing guidelines Many buildings lie vacant, meaning assessors simply need to show up in their PPE and conduct the assessment under social distancing guidelines. Technology can also play an important role, by ensuring a building's safety systems are in order through remote diagnostic tools. Some assessors can even carry out a vast majority of the assessment virtually, examining floorplans, exit routes, and tech stacks from the comfort of their own homes. That said, many businesses won't have the latest IoT sensors needed to notify FMs on the condition of a building's physical aspects, such as occupancy levels, open fire doors or signage. Need for office space The impact of COVID-19 on the way we work will be felt for years to come The purpose of a fire risk assessment is to provide FMs with the knowledge they need to ensure their business and assets remain safe and secure, should the worst happen. COVID has not put a stop to this – distraction has. The onus is on FMs to put fire safety back on the priority list. The impact of COVID-19 on the way we work will be felt for years to come. For example, the success of the move to widespread remote work could see businesses revaluating the need for office space, and this will likely have knock-on effects to fire safety as regulations are taken into the home. Associated regulatory changes Elsewhere, the decline of the high street and closure of physical stores may see shops converted for other purposes - and these developments will be accompanied by the associated regulatory changes. It's becoming clear that as the pandemic has changed the way we use buildings, it will also change the way we approach fire safety. People don't like to think they may be impacted by fire, but we cannot let fire safety fall off the radar when livelihoods and lives are at risk. As FMs have worked hard to ensure our workplaces are COVID-proof once doors reopen, they must also approach the risk of fire with the same attentiveness. Awareness of the issue is now more important than ever – fire safety needs to be a top priority.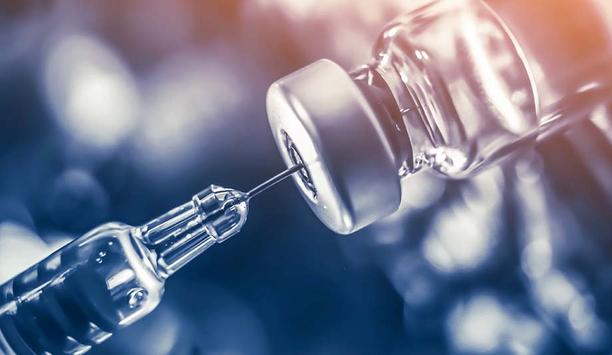 Firefighter Health: Precautions to Take During Flu Season
This time of year we remind communities to change their smoke detector batteries, advise them how to be safe while cooking during the holidays and, for those of us in wildland fire-prone communities, encourage them to follow the "Ready, Set, Go" model to properly prepare. But there's another dangerous "season" out there we need to be aware of. In addition to Covid–19, flu season is among us and, as with fire, it's important to take preventive measures and prepare your resources (you!). When it comes to being exposed to airborne and bloodborne pathogenic germs, firefighters are among the most at risk. And this is not just a little inconvenience that one or two sick days can cure. Emergency rooms become saturated this time of year with people suffering from the flu, which generally peaks between December and April. Harvard Medical School estimates that 36,000 people die and more than 200,000 are hospitalized each year in the U.S. due to flu. So, how's your personal "Prevention Bureau" doing? Are you taking preventive measures to mitigate your risk for flu? Have you and your family received the flu vaccine? How about those you work with? Are you stocked up on over-the-counter medications? If you think about it, firefighting and "flu fighting" are very similar. Both start out small, but if not rapidly attacked, they develop into a much worse situation. Let's look at this similarity a little more closely. Firefighting versus flu fighting: Incipient stage 36,000 people die and more than 200,000 are hospitalized each year in the U.S. due to flu Fire - This first stage begins when heat, oxygen and a fuel source combine and have a chemical reaction resulting in fire. This is also known as "ignition" and is usually represented by a very small fire that hopefully goes out on its own before severe stages are reached. Recognizing a fire in this stage provides your best chance at suppression or escape. Cold/Flu - The incipient stage is the incubation period, or the time it takes for a person who has been exposed to the virus to become infected (think of infection as ignition). The Merck Manual's Online Medical Library section on influenza reports the incubation period may be from one to four days (first stage), averaging about 48 hours from exposure. Controlling the spread Fire - As the fire grows, the structure's fire load and available oxygen are used as fuel for the fire. The fire starts rapidly spreading to other parts of the building, creating more damage. It is during this shortest of the four stages when a deadly "flashover" can occur, potentially trapping, injuring or killing firefighters. Cold/Flu - The U.S. Library of Medicine defines communicability as the time it takes an infectious agent to be transmitted from an infected person to another person (spreading rapidly). Once infected with influenza-type illnesses, the affected person may begin shedding the virus to others one day before signs and symptoms occur and continue to be contagious after symptoms begin. Prevention is all but impossible at this stage of the disease. Fully Developed When it comes to being exposed to airborne and bloodborne pathogenic germs, firefighters are among the most at risk Fire - When all combustible materials have been ignited, a fire is considered fully developed. This is the hottest phase of a fire and the most dangerous for anybody trapped within it. At this point our efforts are generally focused on protecting endangered structures. We surround the fire, apply massive amounts of water and let the contents burn themselves out. Cold/Flu - Fighting a fully developed flu virus is not much different. You position yourself in a safe place (usually your bed!) and "surround and drown" with fluids/rest. You generally cannot do much except protect exposures (others) by limiting your contact with them. The Firefighter Flu Prevention Bureau If fighting the flu has similarities with fighting fire, we can extend the metaphor a little further. In the fire service we rely on our Fire Prevention Bureau to educate the public as to the common causes of residential fires. We understand that a little education goes a long way in preventing fires. Well, the flu is no different, except this time we're educating ourselves! So, following are a few tips from your friendly Flu Prevention Bureau: Wash your hands. The most important prevention measure for preventing colds and flu is frequent hand washing. Rub your hands with warm soapy water for at least 20 seconds to slough germs off the skin. Get a flu vaccine. Within two weeks of getting a flu vaccine, antibodies develop in the body and provide protection against flu. Children receiving the vaccine for the first time need two doses delivered one month apart. If you get exposed or get sick, take action. Give yourself time to recover, with plenty of fluids and lots of rest. Seek medical help if your symptoms don't improve. Antiviral medicine may also help prevent flu if you have been exposed to someone with flu symptoms. In this flu season, take steps to protect your health and the health of those around you. Check with your NFPA—or Nearest Family Physician Available—for additional preventive measures on reducing this risk!