Zephyr Technology Fire Personal Protective Equipment
(1)
Browse Fire Personal Protective Equipment
PPE Accessories products updated recently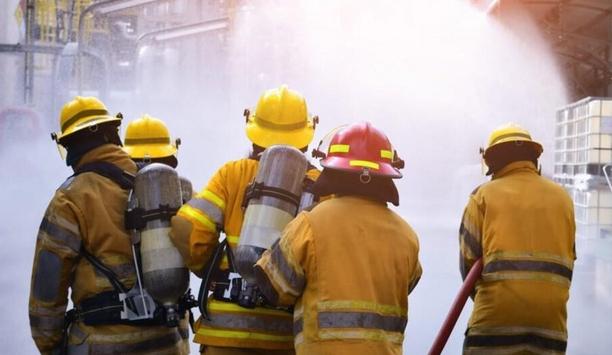 Need For Wearable Technology In Mission-Critical Environments
The front line fire and rescue teams have had their hands full during the pandemic, more so than one might think. In the UK, for instance, fire and rescue teams attended more than half a million incidents throughout 2020, with more than 150,000 of them regarded as serious fires. Across the Atlantic, the US Fire Administration has reported 42 firefighter fatalities so far this year, despite swathes of the country still being in lockdown as the vaccine rollout continues to pick up the pace. These figures are down on previous years, but only by a very slight margin. firefighters work Endlessly Despite much of society going into a form of hibernation to protect themselves and loved ones from the spread of COVID-19, firefighters are among the many frontline workers still putting their lives on the line to keep us safe, and their job hasn't changed. If anything, they've been exposed to even more risk than usual in carrying out their frontline duty, from putting our fires at homes and businesses to maintaining a presence at protests. Put simply, the firefighters are putting themselves at risk every day. Attention has therefore turned to ways everyone can mitigate that risk and keep the front-line workers safe, such as hands-free critical communications equipment and protective gear. Those on the front line have been considering these technologies very carefully since the beginning of the pandemic, re-evaluating how they can best be used to facilitate social distancing and reduce contact without compromising on mission-critical activities. protective, wearable technology 'Smart PPE' is a new generation of protective, wearable technology that can keep front-line workers safe, connected They say necessity is the mother of invention, and that certainly holds in this instance. The rise of so-called 'smart PPE' represents a new generation of protective, wearable technology that can keep the front-line workers safe, connected, and mobile - all vital prerequisites to a team of fast-moving firefighters during a global pandemic. Seamless mission-critical communication All front-line workers need to be able to maintain contact with one another during busy shifts whilst also staying safe and keeping their distance from one another to limit the spread of the virus. That's as true for nurses as it is for warehouse staff. However, mission-critical front-line workers such as paramedics, police officers, and firefighters frequently find themselves in noisy, hazardous environments that require fast movement and near-instant reaction times. Smart PPE Firefighters in particular can rarely afford the time to handle a hands-on radio unit or interface with buttons and switches to get a message across to their colleagues. They need to be able to speak to their colleagues on the other side of a burning building or across a crowd of people as if they were in the same room together, without the need to handle any additional equipment or touch surfaces unnecessarily. Doing so slows them down and could increase their chances of catching COVID-19. That's where Smart PPE comes in. Smart PPE is a future-proof approach to mission-critical comms that combines protective gear like helmets, visors, and overalls with wearable technology Cardo Crew Pro-1 Smart PPE is a future-proof approach to mission-critical comms that combines protective gear like helmets, visors, and overalls with wearable technology. This technology can be manufactured into the PPE from the beginning, or retrofitted into existing equipment to gain the same effect. Take the Cardo Crew Pro-1 for instance. It's a lightweight mesh communication module that fits inside equipment such as ear guards, helmets, and visors without compromising on comfort or safety. It's designed specifically to allow PPE manufacturers themselves to integrate mission-critical comms technology into their equipment, massively increasing its value and usefulness to teams on the ground. Mesh communications technology It can be voice-activated, making it ideal for COVID-secure environments where contact should be minimum This kind of mission-critical, comms-enabled PPE is built on a technology known as 'mesh communication'. While not a replacement for PMR or cellular communication altogether, a mesh-based intercom system is quickly becoming the technology of choice for small teams who need to exchange information quickly, reliably, and securely. One of the greatest advantages of wireless mesh communication is that it operates as a self-sufficient standalone network, with no need for a 'base station' and zero dependence on cellular reception. It can be voice-activated, making it perfect for COVID-secure work environments where contact should be kept to a minimum. It also enables two-way conversation at a range of up to 3,000 meters, making it ideal for busy front-line teams working in the field. Beyond emergency services Even with vaccine rollouts firmly underway, everyone is likely to be mindful of social distancing and reduced contact for some time yet, particularly as new variants of the virus emerge and people take their first tentative steps toward international travel. Therefore, there is a likeliness to see wireless mesh communication technology extend beyond frontline emergency services and into other environments such as hospitals, warehouses, factories, and anywhere that requires teams to communicate while maintaining social distancing and keeping contact to a minimum. Development of new technologies The surging popularity of wearable technology and mesh communications is likely to strengthen the relationship between PPE manufacturers and their customers, resulting in even more innovation in the PPE industry. Organizations such as fire and rescue teams will continue to push themselves to find new, forward-thinking ways of carrying out their duties safely - not only in a way that enables hands-free, COVID-safe working but in a way that allows them to stay in lockstep with their colleagues with minimal effort. The impact of COVID-19 on the fire industry has no doubt thrown up challenges, as it has with every frontline sector, but the response to those challenges has been overwhelmingly positive and the future of the industry will be better for it.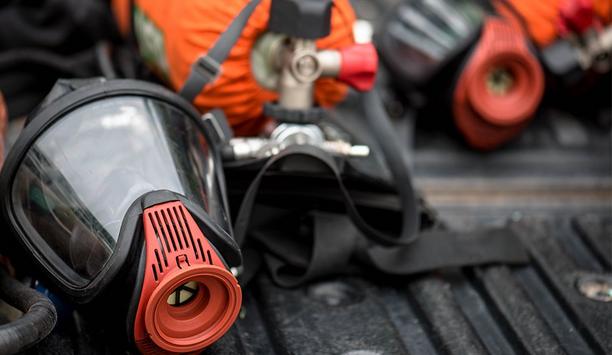 10 Mesothelioma Prevention Tips For Firefighters
The risks to firefighters' health can steadily increase with each year. Though long-term health complications don't deter department men and women from confronting these hazards, there are ways to reduce the threat of occupational disease. Respiratory problems (like asthma) are among the most common health problems firefighters experience in their tenure. Other, more serious breathing problems, however, may develop decades later. Studies of firefighters employed between 1950 and 2009 revealed an excess of cancers of the bladder, brain, esophagus, intestines, kidney, lung, prostate, rectum, stomach, and testes. New research has also revealed an increase in rates of mesothelioma among firefighters. 10 Mesothelioma Prevention Tips To prevent developing serious health problems, the 1.1 million career and volunteer firefighters in the U.S. can utilize a few easy strategies. 1. Put on Appropriate Gear Before Exposure to Smoke and Fire A majority of the occupational diseases for which firefighters are at risk affect the respiratory and digestive tracts. The risk stems from cancer-causing particles that typically enter the body through the nose or mouth. Over time, they cause changes in the DNA in the cells lining the lungs, stomach, heart cavity, and more. Prevent inhaling or ingesting dangerous fumes, dust, and smoke by donning the proper self-contained breathing apparatus (SCBA) before beginning work. 2. Keep Work Gear Separate From Clothing, and Don't Take Them Home Always keep your gear and clothing separate and avoid taking the gear home to prevent contaminating surfaces Through your normal firefighting activities, your gear will likely accumulate toxic particles after use. These carcinogens (i.e., cancer-causing agents) can be transferred to your clothing through simple contact. Storing your personal clothes together in a bag, trunk, or locker with your gear could be enough to contaminate them. As a result, it's a good idea to always keep your gear and clothing separate. Also, avoid taking your gear home to prevent contaminating surfaces (such as carpet) there. 3. Completely Clean Contaminated (and Potentially Contaminated) Gear It's not enough to simply keep firefighting gear and personal protective equipment (PPE) separate to prevent the transfer of potentially hazardous particles. Regularly handling these items could also put you at risk of airborne exposure as well as toxic contact with your skin. Clean all gear and equipment according to the manufacturer's recommendation and department guidelines to ensure it is safe for future use. 4. Bathe After Possible Exposure to Asbestos and Other Carcinogens The final step in preventing toxic exposure is cleaning is cleaning your hair, skin, and nails after working in hazardous areas. Dust and other pollutants can travel on your body, causing health problems for you and anyone you may come into close contact with. Secondary carcinogenic exposure typically occurs when firefighters bring home contaminants on their body or clothes. Once there, toxic particles may be transferred to fabrics on furniture, carpet, through the laundry machine, and through direct skin-to-skin contact (such as a hug). Wash your skin and hair fully, cleaning beneath your nails too, before going home to prevent unintentional exposure to family members. 5. Follow All Safety Guidelines When Working in Old Buildings, Crumbling Structures Though the use of asbestos (a material directly linked to lung cancer, asbestosis, and mesotheliomas) has dramatically declined since the 1980s, many older buildings still contain large amounts of the material in its insulation, wallboard, and cement. When the materials are mishandled or broken, asbestos fibers can be released into the air, then inhaled or ingested. Follow all safety rules when working in old buildings and crumbling structures to prevent disturbing and spreading asbestos. Replace any asbestos-containing gear with modern, safer versions to reduce your risk of hazardous exposure 6. Replace Old Gear When Recommended, and Replace Any Asbestos-containing Gear Due to the fireproofing qualities of asbestos, it was used as much in firefighting equipment as it was in construction products. Proximity suits, used to provide protection from extreme levels of heat, used a protective layer of asbestos since the 1930s before eventually being phased out of the fabric. Over time and through repeated use, old firefighting equipment and gear may break, tear, or flake, and expose users to asbestos. Replace any asbestos-containing gear with modern, safer versions to reduce your risk of hazardous exposure. 7. Play Close Attention to Your Health and Note Any Changes While following cancer prevention tips can reduce your risk of developing health problems, catching an illness early can also benefit your long-term health. If you notice any changes in your physical, mental, and emotional health, take note of their frequency and severity. Next, make an appointment with your primary care provider as soon as possible to discuss them. For example, if you experience a dry cough for at least eight weeks, you could be experiencing the early symptoms of chronic lung disease. Some respiratory illnesses are reversible and treating them as soon as possible may give you the best prognosis. 8. Make Regular Health Screening Appointments Maintaining a regular schedule of health screenings helps catch abnormalities in their earliest stages Firefighters are regularly exposed to toxic gases, fumes, and dust that can cause respiratory diseases up to 40 years later. Consequently, in many cases of occupational cancer, the individual is not aware of internal growing tumors until it's too late. By maintaining a regular schedule of health screenings, you may be able to catch abnormalities in their earliest stages. Lung cancer, for example, is considered easiest to treat (and potentially cure) when caught in stages 1 or 2. Advanced-stage lung cancers, on the other hand, may only be treated with palliative care options. 9. Don't Smoke Smoking tobacco cigarettes not only causes its own long-term health problems, but the habit can also increase cancer risks caused by occupational exposure. Developing mesothelioma, for example, is a greater risk for smokers. Too, smoking can worsen symptoms of respiratory disease (such as cough and difficulty breathing). The International Association of Fire Fighters maintains a page of resources to campaign for smoke-free unions. Other members of the department, family, and friends may be needed to help an individual quit smoking. 10. Research the Latest Safety Protocols The field of fire safety is constantly expanding with new tools and techniques. As recent events continue to reshape the lives of people worldwide, the future of firefighting may likewise change. Continuously researching the latest safety protocols and technology can help protect your overall health for years to come.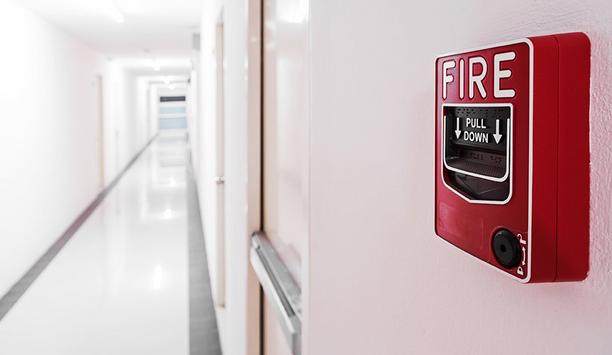 Don't Play With Fire Safety In A Post-COVID World
The risk of fire is thankfully not an immediate threat in most people's everyday lives. But this has led to a nonchalant attitude where many fail to appreciate the true dangers posed by a fire situation. The pandemic has served to make matters even more complex, and has pushed fire safety on the back burner as facility managers (FMs) turn their attention to COVID-proofing the workplace. Safety at work is now more of a focus than it has ever been, but the race to ensure we can return to work safely has seen other important matters, like improving indoor air quality, take precedence. Fire detection systems As new rules and regulations regarding the pandemic are introduced, many FMs have been unable to focus on anything except the immediate issues at hand. But fire safety is always immediate. Fire detection systems and servicing and maintenance contracts have always been considered grudge purchases, but this doesn't mean they should fall off the radar. As buildings have been left vacant, fire alarms have gone untested, have missed upgrades or have even failed to sound. Every business has faced unique challenges in their response to the pandemic But upholding fire safety measures in the workplace is both a moral and legal requirement to help ensure the protection of people and assets, and businesses must treat it with the attention it deserves. Every business has faced unique challenges in their response to the pandemic. We've seen some continue operating as usual, some pivot production to make face masks and hand sanitizer, while others have shut their doors for the foreseeable future. Fire risk assessments Those that remained open will likely have experienced considerable changes to workplace layouts, which may in turn have had adverse effects on fire safety – for example, fire doors being wedged open for ventilation, or because people don't want to touch door handles; and new one-way systems that affect shared escape routes. What's more, fluctuating staff occupancy levels mean there may not be enough fire wardens present should an alarm sound. All of these changes have an impact. In the event of a fire, your staff and assets might not be as safe as you think. But there is a simple solution: fire risk assessments. The vast majority of companies have undergone a change of occupancy during the pandemic and, as a result, must review their current fire safety measures through a risk assessment. Qualified third-Parties We often find that businesses lack staff with the appropriate training and skillsets in-house This involves looking at a building's people, processes, procedures, contents and technologies, from fire alarms to sprinkler systems, with the aim of addressing any faults. With occupancy levels and more changed for the meantime – and possible for the long-term too – it's vital to update your risk assessments. Failing to do so could have severe reputational and financial repercussions, particularly if livelihoods are affected. Should the worst happen, it could also lead to insurers refusing any pay-outs from failing to secure the premises, leading to even more difficulties down the line. We often find that businesses lack staff with the appropriate training and skillsets in-house to conduct a sufficient fire risk assessment. But even with the current restrictions, there's no reason risk assessments can't be easily carried out by qualified third-parties. Social distancing guidelines Many buildings lie vacant, meaning assessors simply need to show up in their PPE and conduct the assessment under social distancing guidelines. Technology can also play an important role, by ensuring a building's safety systems are in order through remote diagnostic tools. Some assessors can even carry out a vast majority of the assessment virtually, examining floorplans, exit routes, and tech stacks from the comfort of their own homes. That said, many businesses won't have the latest IoT sensors needed to notify FMs on the condition of a building's physical aspects, such as occupancy levels, open fire doors or signage. Need for office space The impact of COVID-19 on the way we work will be felt for years to come The purpose of a fire risk assessment is to provide FMs with the knowledge they need to ensure their business and assets remain safe and secure, should the worst happen. COVID has not put a stop to this – distraction has. The onus is on FMs to put fire safety back on the priority list. The impact of COVID-19 on the way we work will be felt for years to come. For example, the success of the move to widespread remote work could see businesses revaluating the need for office space, and this will likely have knock-on effects to fire safety as regulations are taken into the home. Associated regulatory changes Elsewhere, the decline of the high street and closure of physical stores may see shops converted for other purposes - and these developments will be accompanied by the associated regulatory changes. It's becoming clear that as the pandemic has changed the way we use buildings, it will also change the way we approach fire safety. People don't like to think they may be impacted by fire, but we cannot let fire safety fall off the radar when livelihoods and lives are at risk. As FMs have worked hard to ensure our workplaces are COVID-proof once doors reopen, they must also approach the risk of fire with the same attentiveness. Awareness of the issue is now more important than ever – fire safety needs to be a top priority. Zephyr's PSM Monitors Will Monitor The Health Of Trapped Miners
The trapped miners were continuously monitored by Zephyr's PSM which kept a record of their health Zephyr BioHarnesses records the miners' vital signs, pulse, heart rhythm and breathing. Zephyr Technology, developers of Physiological Status Monitoring (PSM) solutions for First Responders, announce that they have been working with Chilean Government in their efforts to monitor the health and fitness levels of the 33 trapped miners trapped for nearly two months. For the past two weeks, the miners have been preparing for their rescue, sending keepsakes up in the same capsules that carry food, clean clothes, medicine, monitoring systems and other supplies down through a narrow borehole to their underground cavern. Sports Physician Jean Romagnoli said that the Zephyr BioHarnesses™ records the miners' vital signs, pulse, heart rhythm and breathing. These small bio-metric monitors, mounted on chest belts, had been sent down to the miners to help keep track of their physical condition. He said the miners are working out for at least one hour a day to ensure they keep their weight down and can fit into the rescue capsule. Romagnoli has been monitoring the miners since the August 5th cave in. He explains that knowing how they are in the mine is vital to the medical care they receive once they are rescued from the San Jose mine, near the city of Copiapo, north of Santiago. Globe Teams Up With Zephyr And TRX To Build Electronic Firefighter-tracking Suits
Globe will be integrating its technology with Zephyr and TRX to manufacture electronic turnout gears for firefighters Globe Manufacturing Company, LLC announced that it is teaming up with Zephyr Technology Corporation and TRX Systems, Inc. to develop and build an integrated body-worn electronics system for firefighters and first responders. "Globe has been engaged in multiple university and government research and development projects since 2006 with the goal of fielding a useful tool to help firefighters and first responders address the questions "Where am I" and "How am I", said Mark Mordecai, Director of Business Development for Globe. "We are excited to join together with two "best of breed" technology platform providers to transition years of research and development into a practical product that can make a significant difference in safety." The system is expected to be immediately useful for Workplace Assessment, Training, Rehab, Incident Command, HazMat, SWAT, and RIT operations with other operational uses to be informed by actual field experience, ongoing physiological research, and normative data collection. Zephyr Technology delivers real-time Physiological Status Monitoring solutions including sensors, wireless transmission, and remote displays and analysis. Globe will be incorporating this technology into base-layer shirts that would be flame-resistant, moisture wicking, and comfortable to wear throughout a 24 hour shift in place of a cotton T-shirt. TRX Systems delivers infrastructure free location and tracking for personnel in areas where reliable GPS is unavailable using a body worn tracking unit and a mobile command station. Globe will be integrating this technology into turnout gear so that the firefighter can just suit up and go. The Globe body-worn electronics system will integrate both technologies by using a common short-range transmission protocol, a data channel available on most currently installed and new communications radios, and a unified graphical user interface for monitoring both physiology and location/tracking. The system will feature an open architecture so that other sensor-based technologies can be integrated in the future. Beta field-testing of the new Globe system will start in early 2011 with commercial deployment slated for early 2012. Zephyr Technology Validates PSM Responder With PG County
Zephyr Technology announced anothervalidation of PSM with Prince George's county Throughout multiple days of training, fire instructors were impressed with the insight the PSM system provided relative to fitness and levels of exertion candidates experienced during the practicum. Zephyr Technology, developers of Physiological Status Monitoring (PSM) solutions for First Responders, announced another validation of PSM Responder; this one with Prince George's County, Maryland Fire/Emergency Medical Services (EMS) Department. PG County tested PSM Responder at their training academy during evolution testing of "Flat-Pack" Self Contained Breathing Apparatus (SCBA), as well as in the training of recruit firefighters participating in the International Association of Fire Fighters (IAFF) Fire Ground Survival Class. Throughout multiple days of training, Fire Instructors were impressed with the insight the PSM system provided relative to fitness and levels of exertion candidates experienced during the practicum. Steven Small, VP Business Development at Zephyr Technology, explained that the physiological status sensors improve decision making and remote triage. "It's designed so Incident Commanders have insight into the vital signs of their personnel," said Small. If it looks like personnel are getting into trouble, medics and commanders will know ahead of time and take action. Prince George's County Fire Captain Grady Valencis stated: "I believe the PSM is a valuable tool to monitor the effects our job-related tasks have on our workforce. Real-time monitoring of the vital signs of personnel involved in high-stress environments provides insight into hidden dangers and lurking ailments that threaten firefighter safety and survivability. PSM is an effective weapon for providing protection to our most valuable assets -- our personnel. Personal physiological status monitors can help ensure 'everyone goes home." The entire story written by Mark E. Brady can be found on the Prince George's County blog.