MSA Fire Personal Protective Equipment
(53)
Browse Fire Personal Protective Equipment
PPE Accessories products updated recently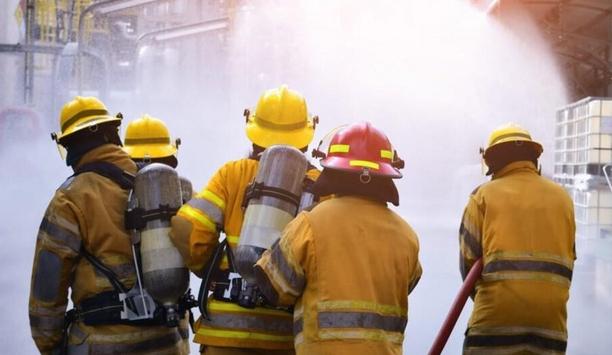 Need For Wearable Technology In Mission-Critical Environments
The front line fire and rescue teams have had their hands full during the pandemic, more so than one might think. In the UK, for instance, fire and rescue teams attended more than half a million incidents throughout 2020, with more than 150,000 of them regarded as serious fires. Across the Atlantic, the US Fire Administration has reported 42 firefighter fatalities so far this year, despite swathes of the country still being in lockdown as the vaccine rollout continues to pick up the pace. These figures are down on previous years, but only by a very slight margin. firefighters work Endlessly Despite much of society going into a form of hibernation to protect themselves and loved ones from the spread of COVID-19, firefighters are among the many frontline workers still putting their lives on the line to keep us safe, and their job hasn't changed. If anything, they've been exposed to even more risk than usual in carrying out their frontline duty, from putting our fires at homes and businesses to maintaining a presence at protests. Put simply, the firefighters are putting themselves at risk every day. Attention has therefore turned to ways everyone can mitigate that risk and keep the front-line workers safe, such as hands-free critical communications equipment and protective gear. Those on the front line have been considering these technologies very carefully since the beginning of the pandemic, re-evaluating how they can best be used to facilitate social distancing and reduce contact without compromising on mission-critical activities. protective, wearable technology 'Smart PPE' is a new generation of protective, wearable technology that can keep front-line workers safe, connected They say necessity is the mother of invention, and that certainly holds in this instance. The rise of so-called 'smart PPE' represents a new generation of protective, wearable technology that can keep the front-line workers safe, connected, and mobile - all vital prerequisites to a team of fast-moving firefighters during a global pandemic. Seamless mission-critical communication All front-line workers need to be able to maintain contact with one another during busy shifts whilst also staying safe and keeping their distance from one another to limit the spread of the virus. That's as true for nurses as it is for warehouse staff. However, mission-critical front-line workers such as paramedics, police officers, and firefighters frequently find themselves in noisy, hazardous environments that require fast movement and near-instant reaction times. Smart PPE Firefighters in particular can rarely afford the time to handle a hands-on radio unit or interface with buttons and switches to get a message across to their colleagues. They need to be able to speak to their colleagues on the other side of a burning building or across a crowd of people as if they were in the same room together, without the need to handle any additional equipment or touch surfaces unnecessarily. Doing so slows them down and could increase their chances of catching COVID-19. That's where Smart PPE comes in. Smart PPE is a future-proof approach to mission-critical comms that combines protective gear like helmets, visors, and overalls with wearable technology Cardo Crew Pro-1 Smart PPE is a future-proof approach to mission-critical comms that combines protective gear like helmets, visors, and overalls with wearable technology. This technology can be manufactured into the PPE from the beginning, or retrofitted into existing equipment to gain the same effect. Take the Cardo Crew Pro-1 for instance. It's a lightweight mesh communication module that fits inside equipment such as ear guards, helmets, and visors without compromising on comfort or safety. It's designed specifically to allow PPE manufacturers themselves to integrate mission-critical comms technology into their equipment, massively increasing its value and usefulness to teams on the ground. Mesh communications technology It can be voice-activated, making it ideal for COVID-secure environments where contact should be minimum This kind of mission-critical, comms-enabled PPE is built on a technology known as 'mesh communication'. While not a replacement for PMR or cellular communication altogether, a mesh-based intercom system is quickly becoming the technology of choice for small teams who need to exchange information quickly, reliably, and securely. One of the greatest advantages of wireless mesh communication is that it operates as a self-sufficient standalone network, with no need for a 'base station' and zero dependence on cellular reception. It can be voice-activated, making it perfect for COVID-secure work environments where contact should be kept to a minimum. It also enables two-way conversation at a range of up to 3,000 meters, making it ideal for busy front-line teams working in the field. Beyond emergency services Even with vaccine rollouts firmly underway, everyone is likely to be mindful of social distancing and reduced contact for some time yet, particularly as new variants of the virus emerge and people take their first tentative steps toward international travel. Therefore, there is a likeliness to see wireless mesh communication technology extend beyond frontline emergency services and into other environments such as hospitals, warehouses, factories, and anywhere that requires teams to communicate while maintaining social distancing and keeping contact to a minimum. Development of new technologies The surging popularity of wearable technology and mesh communications is likely to strengthen the relationship between PPE manufacturers and their customers, resulting in even more innovation in the PPE industry. Organizations such as fire and rescue teams will continue to push themselves to find new, forward-thinking ways of carrying out their duties safely - not only in a way that enables hands-free, COVID-safe working but in a way that allows them to stay in lockstep with their colleagues with minimal effort. The impact of COVID-19 on the fire industry has no doubt thrown up challenges, as it has with every frontline sector, but the response to those challenges has been overwhelmingly positive and the future of the industry will be better for it.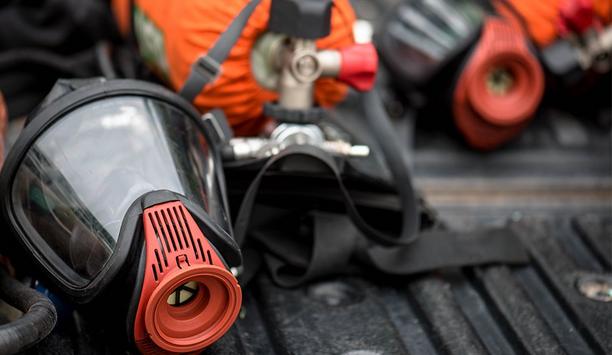 10 Mesothelioma Prevention Tips For Firefighters
The risks to firefighters' health can steadily increase with each year. Though long-term health complications don't deter department men and women from confronting these hazards, there are ways to reduce the threat of occupational disease. Respiratory problems (like asthma) are among the most common health problems firefighters experience in their tenure. Other, more serious breathing problems, however, may develop decades later. Studies of firefighters employed between 1950 and 2009 revealed an excess of cancers of the bladder, brain, esophagus, intestines, kidney, lung, prostate, rectum, stomach, and testes. New research has also revealed an increase in rates of mesothelioma among firefighters. 10 Mesothelioma Prevention Tips To prevent developing serious health problems, the 1.1 million career and volunteer firefighters in the U.S. can utilize a few easy strategies. 1. Put on Appropriate Gear Before Exposure to Smoke and Fire A majority of the occupational diseases for which firefighters are at risk affect the respiratory and digestive tracts. The risk stems from cancer-causing particles that typically enter the body through the nose or mouth. Over time, they cause changes in the DNA in the cells lining the lungs, stomach, heart cavity, and more. Prevent inhaling or ingesting dangerous fumes, dust, and smoke by donning the proper self-contained breathing apparatus (SCBA) before beginning work. 2. Keep Work Gear Separate From Clothing, and Don't Take Them Home Always keep your gear and clothing separate and avoid taking the gear home to prevent contaminating surfaces Through your normal firefighting activities, your gear will likely accumulate toxic particles after use. These carcinogens (i.e., cancer-causing agents) can be transferred to your clothing through simple contact. Storing your personal clothes together in a bag, trunk, or locker with your gear could be enough to contaminate them. As a result, it's a good idea to always keep your gear and clothing separate. Also, avoid taking your gear home to prevent contaminating surfaces (such as carpet) there. 3. Completely Clean Contaminated (and Potentially Contaminated) Gear It's not enough to simply keep firefighting gear and personal protective equipment (PPE) separate to prevent the transfer of potentially hazardous particles. Regularly handling these items could also put you at risk of airborne exposure as well as toxic contact with your skin. Clean all gear and equipment according to the manufacturer's recommendation and department guidelines to ensure it is safe for future use. 4. Bathe After Possible Exposure to Asbestos and Other Carcinogens The final step in preventing toxic exposure is cleaning is cleaning your hair, skin, and nails after working in hazardous areas. Dust and other pollutants can travel on your body, causing health problems for you and anyone you may come into close contact with. Secondary carcinogenic exposure typically occurs when firefighters bring home contaminants on their body or clothes. Once there, toxic particles may be transferred to fabrics on furniture, carpet, through the laundry machine, and through direct skin-to-skin contact (such as a hug). Wash your skin and hair fully, cleaning beneath your nails too, before going home to prevent unintentional exposure to family members. 5. Follow All Safety Guidelines When Working in Old Buildings, Crumbling Structures Though the use of asbestos (a material directly linked to lung cancer, asbestosis, and mesotheliomas) has dramatically declined since the 1980s, many older buildings still contain large amounts of the material in its insulation, wallboard, and cement. When the materials are mishandled or broken, asbestos fibers can be released into the air, then inhaled or ingested. Follow all safety rules when working in old buildings and crumbling structures to prevent disturbing and spreading asbestos. Replace any asbestos-containing gear with modern, safer versions to reduce your risk of hazardous exposure 6. Replace Old Gear When Recommended, and Replace Any Asbestos-containing Gear Due to the fireproofing qualities of asbestos, it was used as much in firefighting equipment as it was in construction products. Proximity suits, used to provide protection from extreme levels of heat, used a protective layer of asbestos since the 1930s before eventually being phased out of the fabric. Over time and through repeated use, old firefighting equipment and gear may break, tear, or flake, and expose users to asbestos. Replace any asbestos-containing gear with modern, safer versions to reduce your risk of hazardous exposure. 7. Play Close Attention to Your Health and Note Any Changes While following cancer prevention tips can reduce your risk of developing health problems, catching an illness early can also benefit your long-term health. If you notice any changes in your physical, mental, and emotional health, take note of their frequency and severity. Next, make an appointment with your primary care provider as soon as possible to discuss them. For example, if you experience a dry cough for at least eight weeks, you could be experiencing the early symptoms of chronic lung disease. Some respiratory illnesses are reversible and treating them as soon as possible may give you the best prognosis. 8. Make Regular Health Screening Appointments Maintaining a regular schedule of health screenings helps catch abnormalities in their earliest stages Firefighters are regularly exposed to toxic gases, fumes, and dust that can cause respiratory diseases up to 40 years later. Consequently, in many cases of occupational cancer, the individual is not aware of internal growing tumors until it's too late. By maintaining a regular schedule of health screenings, you may be able to catch abnormalities in their earliest stages. Lung cancer, for example, is considered easiest to treat (and potentially cure) when caught in stages 1 or 2. Advanced-stage lung cancers, on the other hand, may only be treated with palliative care options. 9. Don't Smoke Smoking tobacco cigarettes not only causes its own long-term health problems, but the habit can also increase cancer risks caused by occupational exposure. Developing mesothelioma, for example, is a greater risk for smokers. Too, smoking can worsen symptoms of respiratory disease (such as cough and difficulty breathing). The International Association of Fire Fighters maintains a page of resources to campaign for smoke-free unions. Other members of the department, family, and friends may be needed to help an individual quit smoking. 10. Research the Latest Safety Protocols The field of fire safety is constantly expanding with new tools and techniques. As recent events continue to reshape the lives of people worldwide, the future of firefighting may likewise change. Continuously researching the latest safety protocols and technology can help protect your overall health for years to come.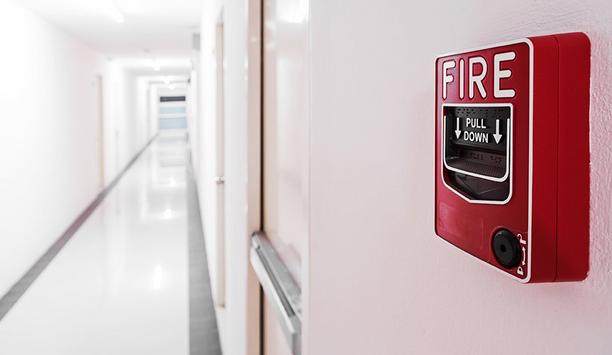 Don't Play With Fire Safety In A Post-COVID World
The risk of fire is thankfully not an immediate threat in most people's everyday lives. But this has led to a nonchalant attitude where many fail to appreciate the true dangers posed by a fire situation. The pandemic has served to make matters even more complex, and has pushed fire safety on the back burner as facility managers (FMs) turn their attention to COVID-proofing the workplace. Safety at work is now more of a focus than it has ever been, but the race to ensure we can return to work safely has seen other important matters, like improving indoor air quality, take precedence. Fire detection systems As new rules and regulations regarding the pandemic are introduced, many FMs have been unable to focus on anything except the immediate issues at hand. But fire safety is always immediate. Fire detection systems and servicing and maintenance contracts have always been considered grudge purchases, but this doesn't mean they should fall off the radar. As buildings have been left vacant, fire alarms have gone untested, have missed upgrades or have even failed to sound. Every business has faced unique challenges in their response to the pandemic But upholding fire safety measures in the workplace is both a moral and legal requirement to help ensure the protection of people and assets, and businesses must treat it with the attention it deserves. Every business has faced unique challenges in their response to the pandemic. We've seen some continue operating as usual, some pivot production to make face masks and hand sanitizer, while others have shut their doors for the foreseeable future. Fire risk assessments Those that remained open will likely have experienced considerable changes to workplace layouts, which may in turn have had adverse effects on fire safety – for example, fire doors being wedged open for ventilation, or because people don't want to touch door handles; and new one-way systems that affect shared escape routes. What's more, fluctuating staff occupancy levels mean there may not be enough fire wardens present should an alarm sound. All of these changes have an impact. In the event of a fire, your staff and assets might not be as safe as you think. But there is a simple solution: fire risk assessments. The vast majority of companies have undergone a change of occupancy during the pandemic and, as a result, must review their current fire safety measures through a risk assessment. Qualified third-Parties We often find that businesses lack staff with the appropriate training and skillsets in-house This involves looking at a building's people, processes, procedures, contents and technologies, from fire alarms to sprinkler systems, with the aim of addressing any faults. With occupancy levels and more changed for the meantime – and possible for the long-term too – it's vital to update your risk assessments. Failing to do so could have severe reputational and financial repercussions, particularly if livelihoods are affected. Should the worst happen, it could also lead to insurers refusing any pay-outs from failing to secure the premises, leading to even more difficulties down the line. We often find that businesses lack staff with the appropriate training and skillsets in-house to conduct a sufficient fire risk assessment. But even with the current restrictions, there's no reason risk assessments can't be easily carried out by qualified third-parties. Social distancing guidelines Many buildings lie vacant, meaning assessors simply need to show up in their PPE and conduct the assessment under social distancing guidelines. Technology can also play an important role, by ensuring a building's safety systems are in order through remote diagnostic tools. Some assessors can even carry out a vast majority of the assessment virtually, examining floorplans, exit routes, and tech stacks from the comfort of their own homes. That said, many businesses won't have the latest IoT sensors needed to notify FMs on the condition of a building's physical aspects, such as occupancy levels, open fire doors or signage. Need for office space The impact of COVID-19 on the way we work will be felt for years to come The purpose of a fire risk assessment is to provide FMs with the knowledge they need to ensure their business and assets remain safe and secure, should the worst happen. COVID has not put a stop to this – distraction has. The onus is on FMs to put fire safety back on the priority list. The impact of COVID-19 on the way we work will be felt for years to come. For example, the success of the move to widespread remote work could see businesses revaluating the need for office space, and this will likely have knock-on effects to fire safety as regulations are taken into the home. Associated regulatory changes Elsewhere, the decline of the high street and closure of physical stores may see shops converted for other purposes - and these developments will be accompanied by the associated regulatory changes. It's becoming clear that as the pandemic has changed the way we use buildings, it will also change the way we approach fire safety. People don't like to think they may be impacted by fire, but we cannot let fire safety fall off the radar when livelihoods and lives are at risk. As FMs have worked hard to ensure our workplaces are COVID-proof once doors reopen, they must also approach the risk of fire with the same attentiveness. Awareness of the issue is now more important than ever – fire safety needs to be a top priority.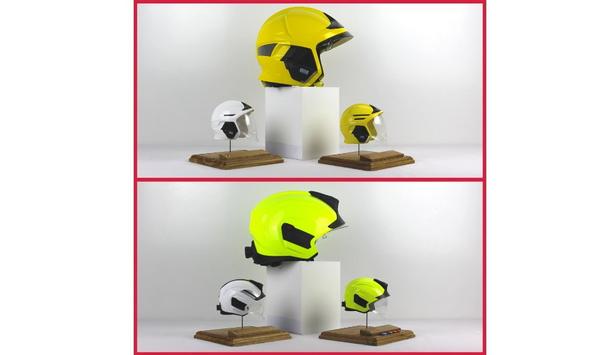 Firefighter Creates Bespoke Miniature Replica Helmet Gifts Exclusively For The Fire Fighters Charity
A firefighter has teamed up with MSA Safety and Rosenbauer to create and release a series of handcrafted miniature helmet gifts exclusively for The Fire Fighters Charity, to raise funds to support its vital services. Adam Tubby, a whole time and retained firefighter with Suffolk Fire and Rescue Service, wanted to create a lasting memento for firefighters like himself once they retire from the service – by recreating their most vital piece of equipment. The miniature replica helmets – which are copies of real-life helmets by MSA Safety and Rosenbauer - are mounted on a solid oak plinth and presented in a display case. Each one is created using a 3D printer over several hours, before being mounted by hand and personalized according to the buyer's specifications. Miniature Replica Helmets - Memento Adam said: "Firefighters' helmets get put through a lot; sweat, smoke, grime. But cleaning regimes have got a lot better in recent years, which means that helmets can be passed on. So firefighters don't always get to keep them when they retire, like they used to." For retiring firefighters to have something like a helmet to remember their time "My father-in-law was a firefighter and kept his. It's a good memento of his service and what he did in his career… I thought, what can I do to create the same, but make it something that's modern and smaller? It would be great for retiring firefighters to have something like a helmet to remember their time, but a real one is also too big to have in your front room on a piece of wood! So the idea for the miniature version hit me, and it just went from there." Personalizing Helmets The replica helmet gifts are available in two styles: the MSA Safety Gallet F1 XF and the Rosenbauer Heros Titan Helmet. They can either be ordered in yellow or white and can be personalized with rank markings, from firefighter right through to CFO. There's also the option of having a personalized BA Tally or Engraved Plaque, and Service Medal Ribbons can also be added. Once ordered, they can be completed and shipped directly within 21 days. Authority Comment Kevin Biles, The Fire Fighters Charity's Sales Manager, said of the new addition: "We are very excited to be working with Adam on these exclusive replica helmets and want to say a very big thank you to MSA Safety and Rosenbauer for their support with the project too." "Our shop has a fantastic range of gift items and this new addition of miniature replica helmets gives our customers the best in quality and choice when it comes to celebrating the dedication and service our fire and rescue service beneficiaries provide. Of course, all money raised from the sale of the helmets also goes straight back to the Charity, helping us to support firefighters in need across the UK."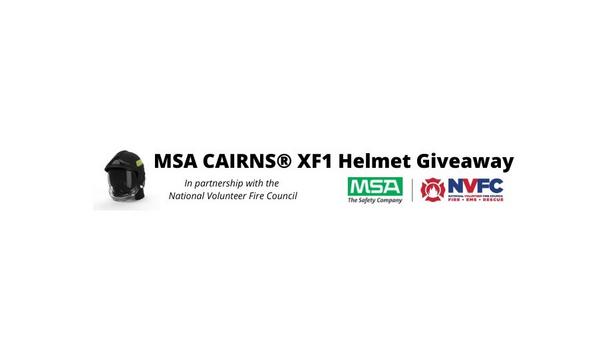 MSA To Provide A Personalized Cairns XF1 Fire Helmet To NVFC Member Through A Giveaway
MSA and the National Volunteer Fire Council (NVFC) are working together to provide the most innovative and up-to-date technology to help first responders improve their health and safety. Through June 30, NVFC members can enter to win a personalized MSA Cairns® XF1 Fire Helmet. To be eligible to enter, applicants must be an active U.S. volunteer firefighter and a member of the NVFC. Integrated light module This is the second of three entry periods to win an XF1 helmet throughout the year. One recipient will be randomly selected after each entry period. The jet-style design of the Cairns® XF1 Fire Helmet reduces snag hazards, provides a personalized fit, and houses its own integrated light module. Plus, the soft goods are removable, washable, and replaceable, helping firefighters align with cancer awareness programs as written by the Firefighter Cancer Support Network. Approvals include NFPA 1971-2018 Structural Firefighting and NFPA 1951-2013 Rescue and Recovery. The current entry period is open through June 30, 2021.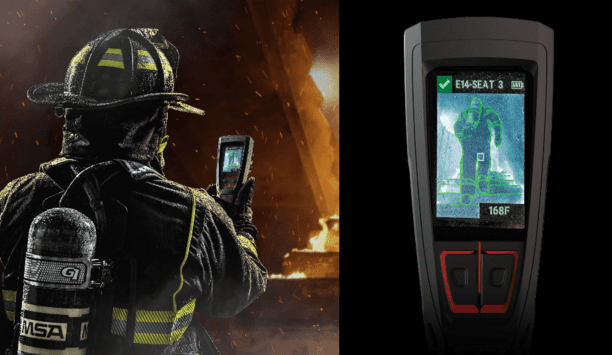 MSA Safety Launches LUNAR Cloud Technology For Firefighter Search And Rescue
Over the decades, milestones in firefighter safety technology have included the open-circuit breathing apparatus, flame-resistant fabrics, thermal imaging cameras, and Bluetooth communications. Safety equipment manufacturer, MSA Safety Incorporated announced the availability of LUNAR, a new multi-purpose search, and rescue device that promises to join that list of breakthrough innovations. While production will begin in the coming weeks, LUNAR is available to order now. cloud technology Resulting from years of working directly with Firefighters, LUNAR uses Cloud technology to deliver breakthrough fire-scene management capabilities for incident commanders. According to Nish Vartanian, MSA Chairman, President, and CEO, the introduction of LUNAR delivers on the company's vision of being a leader in introducing new-to-world technology that protects lives. Fire management "We've always viewed LUNAR, and its many potential applications, as a major leap forward and game-changer when it comes to enhancing fire-fighter safety," Mr. Vartanian said. "Based on firefighter feedback that our team gained through months of LUNAR testing and evaluations with hundreds of firefighters around the world, we believe LUNAR has genuine potential to change the way fires are fought." Understanding the need Mr. Vartanian added that LUNAR is a great example of how MSA has continued to invest in R&D and technology to advance its vision to protect firefighters from head to toe. "We understand our customers at a deep level. We listen, watch and learn from them. With this knowledge, we then look for ways to use new and advanced technology to help keep them safe, solve their problems and simplify their day." LUNAR Features Versatile in design, LUNAR can be used as a stand-alone device or as part of an MSA SCBA system. Key features include: Exclusive Firefighting Assisting Search Technology (FAST), which combines distance and direction data enabling firefighters to locate separated teammates faster, when every second counts Personal thermal imaging enhanced with edge detection for improved situational awareness Direct cellular cloud connectivity to send real-time stats, including estimated air pressure, time remaining, and battery life, to Incident Command and remote monitoring personnel for a complete safety point-of-view A unique LUNAR-to-LUNAR network that automatically keeps each device connected to all others on-scene Overcoming challenges According to the National Fire Protection Association (NFPA), there has been a 35% increase in Mayday calls during the COVID pandemic, with more than 40% of Mayday calls never making it to Rescue Teams due to radio communication challenges. Connected Technologies Jason Traynor, MSA's General Manager of Global Fire Service Products says that LUNAR will help alleviate that burden. "The ability to stay connected to your team can make all the difference during a rescue mission," Mr. Traynor said. "To be prepared for a day that is more unpredictable than ever, firefighters need advanced tools that can help connect those who are on- and off-scene and support the safety of the entire team with accountability, technology, and data-driven insights. LUNAR will do that and more." Enhances situational awareness LUNAR is designed for every firefighter on-scene, both on-air and off LUNAR is designed for every firefighter on-scene, both on-air and off, and represents the latest addition to a suite – or ecosystem – of MSA products the company has branded as "Connected Firefighter." When used together, MSA's suite of Connected Firefighter products creates greater visibility, increases efficiency, promotes situational awareness, and enables accountability, all while creating an enhanced network of safety. Increased firefighter safety "Accounting for all firefighters on a fire ground has been a consistent need expressed by the fire service profession, but it's also been a challenge for many manufacturers to solve," said Mr. Traynor. "When we looked at what we could do to enhance firefighter safety, we used a holistic approach to build a connected ecosystem of products where the sum of the individual components is the key to keeping firefighters better connected – and safer – than ever before." Connected Firefighter platform Other products comprising MSA's Connected Firefighter platform include: The company's industry-leading G1 and M1 SCBA; The MSA HUB, a small, modular device that enables on-scene data and asset management; FireGrid, which gives incident commanders the ability to evaluate and manage multiple situations at one time from any location; and The company's ALTAIR 4XR and 5X portable multigas detectors with embedded Bluetooth technology provide complete scene management. Responding to Increased Demand Despite the ongoing global pandemic, LUNAR has already generated high interest and demand from across the globe. To respond to this growing need, the company also announced the launch of a live, virtual demo experience that will allow firefighters to learn more about LUNAR from the comfort of their own fire station, at a time that works best for them. Live, virtual demo experience The launch of this immersive, online experience is another example of the company's ongoing investment in a go-to-market strategy that delivers a unique experience in a way today's customer expects. "As we continue to deliver on our mission of protecting people at work, I feel we are uniquely positioned to exceed the expectations of those who put their trust in the MSA brand and do so in a way they've come to expect from MSA – with speed, agility, and customer-driven innovation," concluded Mr. Vartanian.