SFFECO Fire Personal Protective Equipment
(3)
Browse Fire Personal Protective Equipment
PPE Accessories products updated recently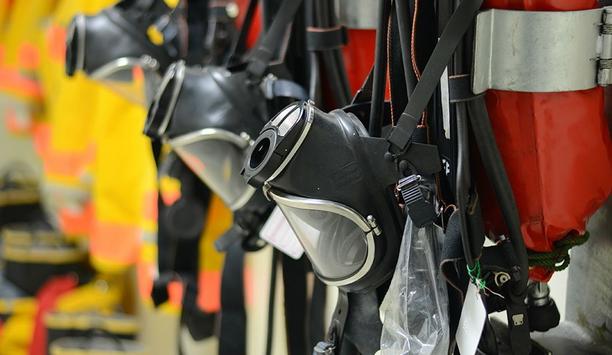 Modern Firefighting Calls For Modern Personal Protective Equipment (PPE)
Fire conditions and extrication events that firefighters arrive at today are very different from the conditions faced years ago. According to research at Underwriter Laboratories (UL), modern homes contain larger quantities of petroleum-based products and plastics that burn faster and hotter versus traditional and more natural materials. Rapid fire spread The result is more rapid and hotter fire growth with exponential increases in heat generation, smoke production and toxicity. Faster flashover and fire propagation, coupled with shorter times to collapse and shorter resident escape times, have changed what firefighters encounter in the average fire and its increased risk to their crews. On the other side, extrication calls are also on the rise, with multiple risks and an ever-present chance for fire, like with newer electric vehicles. New risks call for new and improved stationwear When the call comes in, firefighters rely on their turnout gear (TOG) for protection When the call comes in, firefighters rely on their turnout gear (TOG) for protection, but serious burn injury can occur right through the TOG. The National Fire Protection Association (NFPA) conducted a study that concluded stationwear contributes to overall thermal protection. However, depending upon the stationwear's fiber content and material fabrication, it may also contribute to possible burn injuries. "Our goal at DuPont is to increase firefighters' safety and we have dedicated years of study to ensuring what they are wearing under their turnout gear doesn't contribute to more severe injury, as is the case with polyester and to a lesser degree, cotton," said Jeff Fackler, North American Business Development Director for DuPont. Facing multiple thermal hazards As firefighters face multiple thermal hazards, they rely on the protective properties of their uniform to keep them safe. NFPA notes that the second leading cause of firefighter injuries in the United States is exposure to heat and smoke. Unfortunately, there has been a lack of reporting data that would help explain the severity, type and specific contributing factors, such as the clothing worn underneath the structural firefighting ensemble. Many authorities leave the choice up to the firefighters to determine what stationwear ensemble is to be worn underneath the structural turnout suit. According to the NFPA, the problem with this approach is the lack of knowledge about the risks of wearing non-certified garments, such as synthetics, and the lack of information focusing on factors that contribute to burn injuries. "We are working with DuPont to educate ourselves on how certified performance garments can help reduce risk of further injury during a fire or extrication," said Spotsylvania, Virginia Fire Deputy Chief of Support Services, Jason Irby, adding "Stationwear is the last line of defense and the evidence is hard to ignore." New Research in Preventing Injuries DuPont has worked to add to the level of research and discussion around how turnout gear and stationwear can help protect firefighters. DuPont scientists created Thermo-Man, a life-size manikin with 122 thermal sensors used to predict level, extent and location of potential burns of whole garments in simulated flame exposures. The goal is to test material selection and garment designs, and balance protection, mobility and heat stress. "What we found was that fire will exploit any gaps in turnout gear that may be created as the firefighter bends, climbs and crawls during the firefight," said Jeff Fackler, adding "As a result, serious burn injury can occur right through the turnout gear, and the role of flame-resistant stationwear is to reduce the severity of that injury. In short, what you wear underneath your gear really does matter." Stationwear made from Thermo-Man and Nomex Findings showed that garments made with Nomex will not melt, drip or support combustion, compared to 100% cotton DuPont tested stationwear garments using Thermo-Man to analyze and predict the levels of thermal protection that it provides. Stationwear made with Nomex brand fiber is compliant with NFPA 1975. Findings showed that garments made with Nomex will not melt, drip or support combustion, compared to 100% cotton, and Nomex helps reduce the predicted burn injury by 50%, when exposed to a three-second flame. Firefighters carry, pull, lug and climb with hundreds of pounds of hoses, ladders and other heavy gear. They have to crawl, squat, roll and duck in split-second decisions about their safety. More and more, they face challenges in extrication situations, where the chance of fire is high. Occupational Athletes Just like professional athletes, their gear has to be both comfortable and performance-based to allow freedom of movement, breathability and injury prevention. Associate Professor at the Department of Rehabilitation Sciences & Technology at UW-Milwaukee Dr. Kyle Ebersole has been studying the unique physical demands of firefighters for over a decade. "Firefighters and first responders are occupational athletes," explains Kyle Ebersole, adding "Their job has some extraordinary physical and psychological demands." Performance-enhancing sportswear Performance-enhancing sportswear like you see in the NFL or the Olympics is relatively new to the sports world. However, DuPont has been working on performance fibers for decades that help first responders perform at their best and help reduce the risk of injury. Stationwear made with Nomex fiber cools more effectively due to lower moisture pickup and evaporative resistance. The air permeability helps enable more heat and moisture vapor transmission and increases both cooling and breathability. Enhanced comfort and protection for firefighters This means more comfort and protection to firefighters in wildfire situations, structural rescue and vehicle rescue This means more comfort and protection to firefighters in wildfire situations, structural rescue and vehicle rescue situations. They can fight the fight longer with better performance and less risk of exhaustion. In the sports world, it's well known that what you wear has a major influence on how your body and muscles move during various levels of activity. For athletes and firefighters alike, "The reality is if you become injured, you can't work," said Chief Jason Irby, adding "If I can help my team by providing stationwear that reduces thermal heat, allows them more time to fight a fire or work on getting someone out of a vehicle and it helps prevent burns closest to the skin, it makes total sense." Technical advances and smart fabrics Technical advances and smart fabrics are making stationwear more comfortable and affordable, while allowing for better body heat regulation and adding protection against injury – helping give extra peace of mind to first responders. "They shouldn't have to worry if their stationwear and gear is going to protect them," said Jeff Fackler, adding "And with stationwear made with Nomex, they don't have to."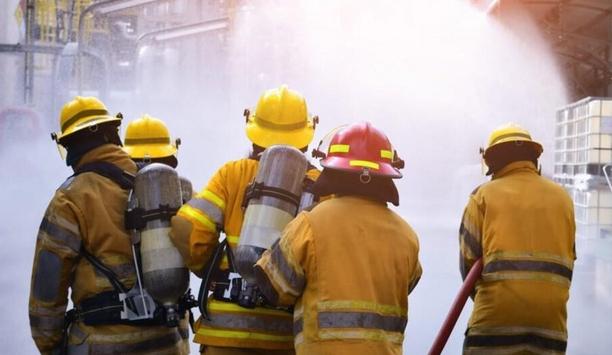 Need For Wearable Technology In Mission-Critical Environments
The front line fire and rescue teams have had their hands full during the pandemic, more so than one might think. In the UK, for instance, fire and rescue teams attended more than half a million incidents throughout 2020, with more than 150,000 of them regarded as serious fires. Across the Atlantic, the US Fire Administration has reported 42 firefighter fatalities so far this year, despite swathes of the country still being in lockdown as the vaccine rollout continues to pick up the pace. These figures are down on previous years, but only by a very slight margin. firefighters work Endlessly Despite much of society going into a form of hibernation to protect themselves and loved ones from the spread of COVID-19, firefighters are among the many frontline workers still putting their lives on the line to keep us safe, and their job hasn't changed. If anything, they've been exposed to even more risk than usual in carrying out their frontline duty, from putting our fires at homes and businesses to maintaining a presence at protests. Put simply, the firefighters are putting themselves at risk every day. Attention has therefore turned to ways everyone can mitigate that risk and keep the front-line workers safe, such as hands-free critical communications equipment and protective gear. Those on the front line have been considering these technologies very carefully since the beginning of the pandemic, re-evaluating how they can best be used to facilitate social distancing and reduce contact without compromising on mission-critical activities. protective, wearable technology 'Smart PPE' is a new generation of protective, wearable technology that can keep front-line workers safe, connected They say necessity is the mother of invention, and that certainly holds in this instance. The rise of so-called 'smart PPE' represents a new generation of protective, wearable technology that can keep the front-line workers safe, connected, and mobile - all vital prerequisites to a team of fast-moving firefighters during a global pandemic. Seamless mission-critical communication All front-line workers need to be able to maintain contact with one another during busy shifts whilst also staying safe and keeping their distance from one another to limit the spread of the virus. That's as true for nurses as it is for warehouse staff. However, mission-critical front-line workers such as paramedics, police officers, and firefighters frequently find themselves in noisy, hazardous environments that require fast movement and near-instant reaction times. Smart PPE Firefighters in particular can rarely afford the time to handle a hands-on radio unit or interface with buttons and switches to get a message across to their colleagues. They need to be able to speak to their colleagues on the other side of a burning building or across a crowd of people as if they were in the same room together, without the need to handle any additional equipment or touch surfaces unnecessarily. Doing so slows them down and could increase their chances of catching COVID-19. That's where Smart PPE comes in. Smart PPE is a future-proof approach to mission-critical comms that combines protective gear like helmets, visors, and overalls with wearable technology Cardo Crew Pro-1 Smart PPE is a future-proof approach to mission-critical comms that combines protective gear like helmets, visors, and overalls with wearable technology. This technology can be manufactured into the PPE from the beginning, or retrofitted into existing equipment to gain the same effect. Take the Cardo Crew Pro-1 for instance. It's a lightweight mesh communication module that fits inside equipment such as ear guards, helmets, and visors without compromising on comfort or safety. It's designed specifically to allow PPE manufacturers themselves to integrate mission-critical comms technology into their equipment, massively increasing its value and usefulness to teams on the ground. Mesh communications technology It can be voice-activated, making it ideal for COVID-secure environments where contact should be minimum This kind of mission-critical, comms-enabled PPE is built on a technology known as 'mesh communication'. While not a replacement for PMR or cellular communication altogether, a mesh-based intercom system is quickly becoming the technology of choice for small teams who need to exchange information quickly, reliably, and securely. One of the greatest advantages of wireless mesh communication is that it operates as a self-sufficient standalone network, with no need for a 'base station' and zero dependence on cellular reception. It can be voice-activated, making it perfect for COVID-secure work environments where contact should be kept to a minimum. It also enables two-way conversation at a range of up to 3,000 meters, making it ideal for busy front-line teams working in the field. Beyond emergency services Even with vaccine rollouts firmly underway, everyone is likely to be mindful of social distancing and reduced contact for some time yet, particularly as new variants of the virus emerge and people take their first tentative steps toward international travel. Therefore, there is a likeliness to see wireless mesh communication technology extend beyond frontline emergency services and into other environments such as hospitals, warehouses, factories, and anywhere that requires teams to communicate while maintaining social distancing and keeping contact to a minimum. Development of new technologies The surging popularity of wearable technology and mesh communications is likely to strengthen the relationship between PPE manufacturers and their customers, resulting in even more innovation in the PPE industry. Organizations such as fire and rescue teams will continue to push themselves to find new, forward-thinking ways of carrying out their duties safely - not only in a way that enables hands-free, COVID-safe working but in a way that allows them to stay in lockstep with their colleagues with minimal effort. The impact of COVID-19 on the fire industry has no doubt thrown up challenges, as it has with every frontline sector, but the response to those challenges has been overwhelmingly positive and the future of the industry will be better for it.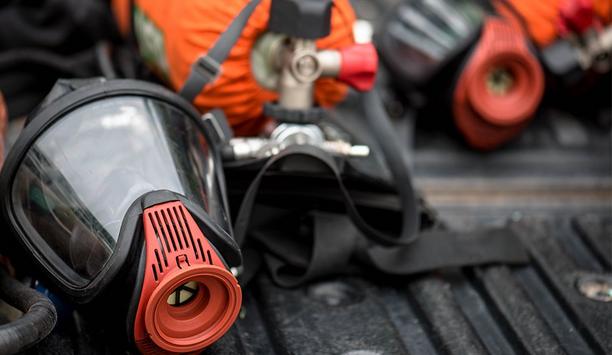 10 Mesothelioma Prevention Tips For Firefighters
The risks to firefighters' health can steadily increase with each year. Though long-term health complications don't deter department men and women from confronting these hazards, there are ways to reduce the threat of occupational disease. Respiratory problems (like asthma) are among the most common health problems firefighters experience in their tenure. Other, more serious breathing problems, however, may develop decades later. Studies of firefighters employed between 1950 and 2009 revealed an excess of cancers of the bladder, brain, esophagus, intestines, kidney, lung, prostate, rectum, stomach, and testes. New research has also revealed an increase in rates of mesothelioma among firefighters. 10 Mesothelioma Prevention Tips To prevent developing serious health problems, the 1.1 million career and volunteer firefighters in the U.S. can utilize a few easy strategies. 1. Put on Appropriate Gear Before Exposure to Smoke and Fire A majority of the occupational diseases for which firefighters are at risk affect the respiratory and digestive tracts. The risk stems from cancer-causing particles that typically enter the body through the nose or mouth. Over time, they cause changes in the DNA in the cells lining the lungs, stomach, heart cavity, and more. Prevent inhaling or ingesting dangerous fumes, dust, and smoke by donning the proper self-contained breathing apparatus (SCBA) before beginning work. 2. Keep Work Gear Separate From Clothing, and Don't Take Them Home Always keep your gear and clothing separate and avoid taking the gear home to prevent contaminating surfaces Through your normal firefighting activities, your gear will likely accumulate toxic particles after use. These carcinogens (i.e., cancer-causing agents) can be transferred to your clothing through simple contact. Storing your personal clothes together in a bag, trunk, or locker with your gear could be enough to contaminate them. As a result, it's a good idea to always keep your gear and clothing separate. Also, avoid taking your gear home to prevent contaminating surfaces (such as carpet) there. 3. Completely Clean Contaminated (and Potentially Contaminated) Gear It's not enough to simply keep firefighting gear and personal protective equipment (PPE) separate to prevent the transfer of potentially hazardous particles. Regularly handling these items could also put you at risk of airborne exposure as well as toxic contact with your skin. Clean all gear and equipment according to the manufacturer's recommendation and department guidelines to ensure it is safe for future use. 4. Bathe After Possible Exposure to Asbestos and Other Carcinogens The final step in preventing toxic exposure is cleaning is cleaning your hair, skin, and nails after working in hazardous areas. Dust and other pollutants can travel on your body, causing health problems for you and anyone you may come into close contact with. Secondary carcinogenic exposure typically occurs when firefighters bring home contaminants on their body or clothes. Once there, toxic particles may be transferred to fabrics on furniture, carpet, through the laundry machine, and through direct skin-to-skin contact (such as a hug). Wash your skin and hair fully, cleaning beneath your nails too, before going home to prevent unintentional exposure to family members. 5. Follow All Safety Guidelines When Working in Old Buildings, Crumbling Structures Though the use of asbestos (a material directly linked to lung cancer, asbestosis, and mesotheliomas) has dramatically declined since the 1980s, many older buildings still contain large amounts of the material in its insulation, wallboard, and cement. When the materials are mishandled or broken, asbestos fibers can be released into the air, then inhaled or ingested. Follow all safety rules when working in old buildings and crumbling structures to prevent disturbing and spreading asbestos. Replace any asbestos-containing gear with modern, safer versions to reduce your risk of hazardous exposure 6. Replace Old Gear When Recommended, and Replace Any Asbestos-containing Gear Due to the fireproofing qualities of asbestos, it was used as much in firefighting equipment as it was in construction products. Proximity suits, used to provide protection from extreme levels of heat, used a protective layer of asbestos since the 1930s before eventually being phased out of the fabric. Over time and through repeated use, old firefighting equipment and gear may break, tear, or flake, and expose users to asbestos. Replace any asbestos-containing gear with modern, safer versions to reduce your risk of hazardous exposure. 7. Play Close Attention to Your Health and Note Any Changes While following cancer prevention tips can reduce your risk of developing health problems, catching an illness early can also benefit your long-term health. If you notice any changes in your physical, mental, and emotional health, take note of their frequency and severity. Next, make an appointment with your primary care provider as soon as possible to discuss them. For example, if you experience a dry cough for at least eight weeks, you could be experiencing the early symptoms of chronic lung disease. Some respiratory illnesses are reversible and treating them as soon as possible may give you the best prognosis. 8. Make Regular Health Screening Appointments Maintaining a regular schedule of health screenings helps catch abnormalities in their earliest stages Firefighters are regularly exposed to toxic gases, fumes, and dust that can cause respiratory diseases up to 40 years later. Consequently, in many cases of occupational cancer, the individual is not aware of internal growing tumors until it's too late. By maintaining a regular schedule of health screenings, you may be able to catch abnormalities in their earliest stages. Lung cancer, for example, is considered easiest to treat (and potentially cure) when caught in stages 1 or 2. Advanced-stage lung cancers, on the other hand, may only be treated with palliative care options. 9. Don't Smoke Smoking tobacco cigarettes not only causes its own long-term health problems, but the habit can also increase cancer risks caused by occupational exposure. Developing mesothelioma, for example, is a greater risk for smokers. Too, smoking can worsen symptoms of respiratory disease (such as cough and difficulty breathing). The International Association of Fire Fighters maintains a page of resources to campaign for smoke-free unions. Other members of the department, family, and friends may be needed to help an individual quit smoking. 10. Research the Latest Safety Protocols The field of fire safety is constantly expanding with new tools and techniques. As recent events continue to reshape the lives of people worldwide, the future of firefighting may likewise change. Continuously researching the latest safety protocols and technology can help protect your overall health for years to come.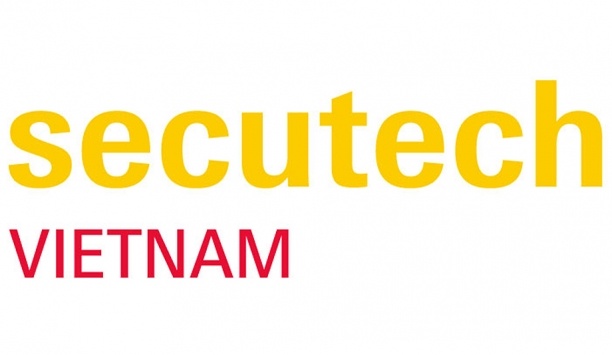 Secutech Vietnam 10th Anniversary Witnessed Record-breaking Increase In Visitor Numbers
At Secutech Vietnam 2017 there were 270 exhibitors from 20 countries and regions The 10th edition of Secutech Vietnam will be remembered for its record-breaking increase in visitor numbers. The show welcomed 12,097 global visitors (2016: 7,473) – up 62% on last year, as exhibitors seized the opportunities presented by one of the most promising security markets in Southeast Asia. 270 exhibitors from 20 countries Across 9,000 sqm of gross exhibition space, there were 270 exhibitors from 20 countries and regions: Australia, China, the Czech Republic, Germany, Hong Kong, India, Indonesia, Japan, Korea, Malaysia, Norway, the Philippines, Singapore, Taiwan, Thailand, Turkey, Vietnam, the UAE, the UK and the US. The likes of Bosch, Dahua, EN3, Everdigm, Force 21, GIGA, Hikvision, Himax, Honeywell, NAFFCO, Nittan, Questek, Rapidrop, Seagate, SFFECO, Synology, Techpro and Vantech were amongst the leading security and fire brands at the fair. In addition, three pavilions were in place during the course of the show. The Silversea Pavilion housed integrated and smart security solutions, while the UL Pavilion showcased fire safety systems and technologies. At the KFI Pavilion, a number of Korean companies exhibited their state-of-the-art product designs and innovations. Speaking of the results of this edition, Deputy General Manager of Messe Frankfurt New Era Business Media Ltd, Ms Regina Tsai, said: "The security market here in Vietnam is maturing, and shows a high demand for cross-sector technologies. Basic components cannot satisfy the market anymore. Therefore, as you can see, exhibitors have incorporated features for intelligent security solutions, smart buildings, smart city, home automation and fire safety and rescue opportunities in their products." Across 9,000 sqm of gross exhibition space, there were 270 exhibitors from 20 countries and regions Advanced devices for end users Both newcomers and long-term exhibitors are aware of this market shift in Vietnam. Thus, they have introduced a plethora of advanced devices to end-users to the region. First-time exhibitor Boon Edam is a manufacturer of security entrances and revolving doors. The company's Export Area Sales Manager, Mr Paul Liu, said: "With its surging economy, Vietnam is a rising market for the security industry with all kinds of opportunities. This is our first time exhibiting at Secutech Vietnam. It is amazing that the leading brands are all here at the show, which I believe is one of the reasons why there is a large flow of visitors." Meanwhile, GES Co, an advanced security system provider, was delighted to meet target customers during the three-day show. Project leader of Overseas Business Division, Mr Hyun-il Ko, commented: "This is our first year exhibiting at Secutech Vietnam. We think the trade fair is well-organised in terms of visitor traffic and show arrangement. We're excited to meet up with many distributors coming from commercial and government sectors. We'll absolutely consider coming back next year." Advanced technologies on display For some long-term exhibitors, Secutech Vietnam is a place to present their most advanced technologies. Drones and VR for security and rescue purposes as well as facial recognition management systems are some of the hot items. For instance, Vantech's International Sales Manager, Mr Florian Le Guen, said: "This year, we've seen the highest traffic at the trade show than previous ones. Secutech Vietnam is an important business platform in Vietnam for security companies to show new products, and for visitors to see the future of technology." Managing Director of Aventura, Mr Jack Cabasso, also commented: "Vietnam is the most significant emerging security market in the region and Secutech Vietnam fulfils the industry needs. We've seen a great amount of high quality attendees with current and upcoming security product requirements at the show this year." The Global Digital Security Solutions Forum received positive feedback from both speakers and attendees Events and seminars What's more, Secutech Vietnam offered more than just business opportunities to industry players. A series of concurrent events featuring leading security firms and associations aimed to disseminate insights and market trends. The Fire & Safety Seminar examined the most recent developments and applications of fire equipment. In addition, the Global Digital Security Solutions Forum, with the theme 'Play Smart in Security – Applying Smart Solutions with Utmost Added Values', received positive feedback from both speakers and attendees. The Asia Fire Protection Inspection Council General Meeting also concluded on a high note, with its exclusive 10 member countries discussing issues in their respective markets. There was also the Outdoor Demo Zone which displayed the latest fire equipment. Secutech Vietnam 2018 Secutech Vietnam is supported by the Ministry of Public Security, the Ministry of National Defense, the Ministry of Science & Technology, the Ministry of Planning & Investment, the Ministry of Industry & Trade, the Ministry of Construction, and the Ministry of Transport. The next edition will be held 16-18 August 2018 at the Saigon Exhibition & Convention Center, Ho Chi Minh City. Saudi Arabia Predicted To Become Second Largest Homeland Security Market By 2018
Protex Arabia was launched in response to increased demands for fire services and alarm systems Saudi Arabia's homeland security market is forecast to become the second largest in the world after the United States, with an expected worth of a massive US$97 billion in the next 7 years. This equates to a massive US$12 billion spend per year, highlighting very real business opportunities in this rapidly evolving market.As tensions increase in the security environment around the Middle East, authorities are now ramping up efforts to source the latest in counter measures and security systems to meet their increased needs. Security fences, thermal scanners, monitoring and surveillance systems, biometric readers and specialised arms and hazard control equipment are in high demand as measures are sought to protect pipelines, oil and industrial installations, as well as air and sea ports. Saudi Arabia supplies the majority of the world's crude oil and 50% of its GDP being contributed by the oil and gas sector, the security of this sector alone is a very real risk to the Kingdom.The construction industry in Saudi Arabia, has also seen an increased awareness of the problems and enforcement of safety regulations, due to the number of major projects underway in Saudi Arabia, including the US$6 billion development of the Makkah-Madinah Railway, the expansion of King Abdulaziz International Airport and the development of Jeddah Islamic Seaport. These projects have lead to a boom in demand for safety training and equipment, fire services, detection and alarm systems. Protex Arabia gives firms with a serious interest in the fire markets the opportunity to meet with the key decision makers in the Kingdom In response to these market developments, the first international trade exhibition to focus on fire, safety and protection in the Kingdom of Saudi Arabia, Protex Arabia 2011 was launched. The event took place at the Jeddah Centre for Forums and Events and has been inspired by the outstanding demand from both local and international market leaders such as Firex, NAFFCO, Harco, Bosch, SFFECO and Dupont, who have recognised the long-standing need for a platform of this sort in Saudi Arabia. The event, run jointly by two market leading organisers - The CWC Group and Al-Harithy Company for Exhibitions - focused on the three areas that are the fastest growing sectors and crucial to the Kingdom; commercial, IT and aviation security, homeland security & policing, fire and rescue and health and safety. Trade professionals could enter the exhibition for free by registering online, or alternatively on-site at the exhibition venue.Saudi Arabia has vast opportunities for international companies looking to expand their business in the region and internationally. "To win business in Saudi Arabia, companies must be present and showcase products and services in the Kingdom, meet the people, the agents, representatives and the customers who will affect decisions," says The CWC Group's Exhibitions Director, Rob Percival. "Protex Arabia gives all firms with a serious interest in the fire, safety and protection markets, the opportunity to meet with the key decision makers in the Kingdom and discuss and gather first-hand information about state-of-the-art technologies and services, whilst also networking with the biggest international companies of the industry," he adds.The site of Protex Arabia 2011, the state-of-the-art Jeddah Centre for Forums and Events, is the Kingdom's modern international exhibition centre tailor-made for big international trade shows. The exhibition complex included an interactive demonstration area, allowing special outdoor demonstrations and live displays. Protex Arabia was the first opportunity in the Kingdom to view special demonstrations of the latest unmanned drone technology, thanks to leading Saudi systems integrator SecuTronic, as well as presentations from armoured Hummer manufactures, CCTV, the Police K9 unit and fire service. In addition to this, SFFECO hosted an awards ceremony for exhibitors awarded special contributions to the industry.