Vicente Reynal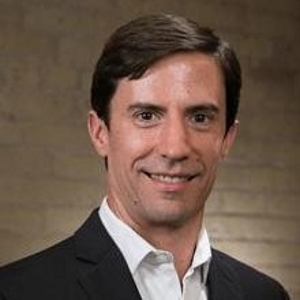 Vicente Reynal
Chief Executive Officer,
Gardner Denver, Inc.
Vicente Reynal is the Chief Executive Officer at Gardner Denver. Previously Vicente Reynal was the Group President at Danaher.
News mentions
Gardner Denver Holdings, Inc., a renowned global provider of mission-critical flow control and compression equipment, announced that it has acquired international liquid and gas handling solutions provider, Oina VV AB, for a net purchase price of approximately US $10 million funded by cash on hand. Based in Stockholm, Sweden, Oina specializes in customized pump solutions for liquid handling processes for use in medical, process and industrial applications. Oina will be part of Gardner Denver's Medical Segment. Customized pump solutions Acquisition of Oina will provide further access to the peristaltic pumps market and enhanced R&D capabilities and leverage Gardner Denver's distribution network, commercial, and operational capabilities. "Oina has a strong history of delivering innovative products and building excellent customer relationships. This acquisition complements and expands our existing peristaltic pump offering and provides increased access to and expertise in the market," said Vicente Reynal, Gardner Denver's CEO. "This is another important step in our strategy to drive ongoing profitable growth by leveraging core, mission-critical technologies in attractive end markets." Mission critical technologies The CEO of Oina, Anders Lovas, stated, "We are excited to join the Gardner Denver family. Oina will be able to leverage an expanded commercial and operational footprint as we continue to innovate and deliver high quality products and service to our customers." Gardner Denver is a globally renowned provider of mission-critical flow control and compression equipment and associated aftermarket parts, consumables and services, which it sells across multiple attractive end-markets within the industrial, energy and medical industries. Its broad and complete range of compressor, pump, vacuum and blower products and services. Oina offers customized solutions for liquid and gas handling, including peristaltic pumps, piston pumps, diaphragm pumps, valves, tubing, fittings and more.
Gardner Denver Holdings, Inc. announces that Neil Snyder will succeed Todd Herndon as the company's Chief Financial Officer (CFO) effective January 1, 2019. Herndon will stay on with the company to assist in the transition of the CFO role to Snyder. Snyder, currently Senior Vice President of Global Finance, Business Development & Planning, will, in his new role, report directly to Vicente Reynal, Chief Executive Officer (CEO). Expanded Responsibilities Snyder joined Gardner Denver in March 2016 as Vice President of Strategy & Planning Snyder joined Gardner Denver in March 2016 as Vice President of Strategy & Planning, Industrials Segment. In January 2017, he was promoted to Senior Vice President of Strategy, Business Development & Planning, and in August 2018, he took on expanded responsibilities with the appointment to his current role of Senior Vice President of Global Finance, Business Development & Planning, which includes leadership of the global finance and controllership functions. Prior to joining Gardner Denver, Snyder served at Capital Safety Inc., a pioneer of fall protection and safety equipment, as its Vice President, Head of Financial Planning and Analysis from June 2012 to January 2016, and President, Europe, Middle East and Africa from September 2013 to May 2014. Before Capital Safety, he held various executive roles of increasing responsibility at United Technologies Corporation from 2007 to 2012. Snyder started his career at Ernst & Young LLP in public accounting. Strong Financial Expertise "Neil brings to the CFO role comprehensive knowledge of Gardner Denver and our end markets as well as strong financial expertise," said Reynal. "In addition, his experience leading our business development function makes him particularly well suited to take on this important leadership role during Gardner Denver's next chapter of transformation. I am excited to have him as my partner as we continue moving the company forward." I can attest that he has all of the knowledge and skills needed to be a successful CFO" Herndon added, "Having worked with Neil for many years, I can attest that he has all of the knowledge and skills needed to be a successful CFO, and I can think of no one better to fill this critical role at Gardner Denver. We have been planning this transition for some time, and Neil's experience, knowledge of Gardner Denver and the expansion of his responsibilities this last summer will allow for a seamless transition." Ensuring Smooth Transition Herndon plans to retire later in 2019. Until then, he will stay with the company in an executive capacity and assist in the transition of the CFO role. "Todd's wealth of experiences across all areas of finance coupled with his dedication to our business and people have significantly contributed to the success of Gardner Denver," said Reynal. "I am grateful for the contribution he has made over the years including during our initial public offering in 2017, and appreciate his commitment in staying on with us for a period of time to ensure a smooth transition."
Gardner Denver Holdings Inc., a provider of mission-critical flow control and compression equipment, announced that it has acquired DV Systems Inc., funded with cash on hand. Based in Barrie, Ontario, DV Systems is a manufacturer of rotary screw and piston compressors and associated aftermarket parts. DV Systems will be part of Gardner Denver's Industrials Segment. Mission Critical Technologies "DV Systems is a Canadian market-leader with a history of innovative products, strong talent and excellent customer relationships," said Vicente Reynal, Gardner Denver's CEO. "This transaction is aligned with our strategy of leveraging core, mission critical technologies in attractive markets to drive on-going profitable growth." "We are very excited for DV Systems to be part of the Gardner Denver family," said Bogdan Markiel, DV Systems' CEO. "As part of Gardner Denver, DV Systems will be well-positioned to expand into new markets and expand the product portfolio that has made us a leader in the Canadian market."
Experts sections