Uwe Behm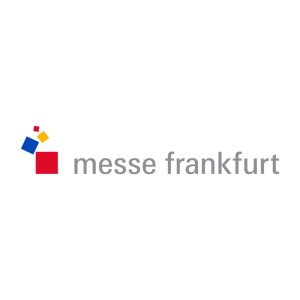 Uwe Behm
Member, Management Board,
Messe Frankfurt
Uwe Behm is the Member of Board Management at Messe Frankfurt. Previously Uwe Behm was the General Manager at Messe Frankfurt GmbH.
News mentions
Mayor Peter Feldmann, Chairman of the Messe Frankfurt Supervisory Board, also stressed: "The Group's strength – which lies in its solid and strategically smart business and investment practices – is proving its worth more than ever today. I particularly welcome the counter-cyclical investments, be it in the exhibition grounds – as is the case with Hall 5 at present – or in strengthening its portfolio of events around the world." In the second half of the year, Messe Frankfurt aims to resume its trade fair operations using a well-structured, clearly planned approach. With an extensive protection and hygiene concept, the Frankfurt Book Fair in October will be kicking things off at Messe Frankfurt's Frankfurt base, followed by Formnext and Hypermotion. Strategic corporate management Nordstil is to be held in Hamburg at the beginning of September, while Nuremberg will be playing host to SPS in November. Messe Frankfurt is also confident regarding its international business. Group events are due to resume in China as of mid-July. Many of the postponed events have been assigned replacement dates for this year. For Messe Frankfurt, the temporary lockdown in the event business does not mean that our work grinds to a halt" Wolfgang Marzin: "For Messe Frankfurt, the temporary lockdown in the event business does not mean that our work grinds to a halt." The company is continuing to work on its future, adapting to changes and gearing its products accordingly. In spite of massive outflows in 2020, an exceptionally challenging year, Messe Frankfurt has sufficient liquidity to overcome the current situation. Marzin: "We are in a position to increase our liquidity reserves through financing measures." Low-risk strategic corporate management over the past ten years and sustainable growth are key strengths in a crisis. Final company figures "New records were set in financial year 2019: according to the final company figures, Group sales amounted to €736 million, compared with €718 million in 2018." Mayor Peter Feldmann was very pleased at the positive result for the past financial year, where – in spite of additional provisions for contingent losses of €20 million – consolidated annual net income was approximately €48 million. A total of 423 events took place worldwide under the Messe Frankfurt umbrella, with 5.1 million visitors in attendance. This is 300,000 more visitors than in the previous year. Wolfgang Marzin continues: "The trade fair landscape will continue to evolve through the coronavirus crisis and Messe Frankfurt will be actively involved". Digitalization will also have an important role to play – but so will advancements in the area of safety. Data management portal Messe Frankfurt is offering its customers around the world a series of additional digital formats for the events As Detlef Braun, Member of the Executive Board of Messe Frankfurt, stresses: "For our customers, online platforms like Nextrade – an ordering and data management portal facilitating digital 24/7 business relationships – and Conzoom Solutions are already an important addition for stimulating their stationary business." This year, Messe Frankfurt is offering its customers around the world a series of additional digital formats for the events that were postponed due to the coronavirus crisis. Uwe Behm, Member of the Executive Board of Messe Frankfurt, added: "The past weeks have shown how relevant it is to have a solid IT structure. This affects the company's communication channels and the need to provide state-of-the-art digital platforms for our customers." Messe Frankfurt will expand its business model around virtual and/or hybrid modules and further increase the relevance and range of its events. Presenting new ecosystem The Group is expanding its core areas of expertise at its Frankfurt base and worldwide. At present, a total of 18 new events have been planned for this and the coming financial year. From 2021 onwards, Frankfurt will be a highly attractive and relevant location for the international fashion business. Fashion Week is moving from Berlin to Frankfurt. Detlef Braun: "With Premium, Seek and Neonyt – Europe's three largest fashion fairs in their respective areas – the FashionSustain and FashionTech conferences, over 2,000 designers, brands and fashion companies, we will be presenting a whole new ecosystem. Frankfurt Fashion Week will be a valuable addition to our Texpertise portfolio, which consists of around 60 global platforms along the entire textile value chain." Global economic crises The Messe Frankfurt Group will be instrumental in stimulating the economy again" At the Group's Frankfurt base, its work on Hall 5 is progressing according to plan. At the interface to the Congress Center, which has been modernized from a visual and technical perspective, the new hall will be integrated harmoniously into the congress business on the exhibition grounds once it has been completed in 2023. As Uwe Behm emphasizes: "We are making significant long-term and sustainable investments in our Frankfurt base. And, of course, the new building reflects our responsibility for future generations as well." The contract with general contractor Zech Bau was signed at the beginning of March. This means that Messe Frankfurt is the only trade fair company that has succeeded in getting a general contractor under contract. Messe Frankfurt firmly believes that, as was the case following severe financial and global economic crises in the past, trade fairs and congresses will play an important role in spurring on economic recovery and prosperity. Marzin: "With our events around the world, the Messe Frankfurt Group will be instrumental in stimulating the economy again."
Michael Biwer has been at the helm of the Guest Events division at Messe Frankfurt Venue GmbH since January 2020. In this function, he is responsible for some 280 guest fairs, congresses, conferences, concerts and other events every year. Biwer reports to Uwe Behm, Member of the Executive Board of Messe Frankfurt GmbH. Holding various positions Michael Biwer takes over from Johann Thoma, who stepped down as Vice President at the beginning of the new year, handing the reins over to the next generation. Biwer is carrying out his new function as Vice President of Guest Events in addition to his existing responsibilities as Group Show Director for Entertainment, Media & Creative Industries. Michael Biwer joined Messe Frankfurt in 2004, since when he has held various positions As of May 2020, he will then be concentrating exclusively on his new role. A graduate in Business Administration from Baden-Württemberg Cooperative State University (DHBW), Michael Biwer joined Messe Frankfurt in 2004, since when he has held various positions. Extensive expertise and experience As well as being in charge of Prolight + Sound since 2010, he took over as head of Messe Frankfurt's Entertainment, Media & Creative Industries division as Group Show Director in 2016. In Michael Biwer, the company has a seasoned trade fair expert with extensive expertise and experience with high-profile events and in dealing with discerning international customers. As Uwe Behm explains: "We are delighted to have someone with Michael Biwer's international experience at the head of this division. The division will benefit greatly from his vast experience in the trade fair business and in event engineering. With this appointment, we are continuing our efforts to further strengthen the position of our Guest Events division and to steer it towards a successful future."
As of event year 2020, Messe Frankfurt will be changing over completely to green power, sourcing 100 percent of its electricity from renewable energy. This includes the power supply for the stands, halls and exhibition grounds at the company's Frankfurt base. For Messe Frankfurt, one of world's largest trade fair organizer with its own exhibition grounds, the move away from conventional energy sources is a further milestone in implementing its long-term strategic measures in the field of sustainability. This means that Messe Frankfurt is setting the pace for German trade fair companies in this regard as well. The company's cooperation partner is Frankfurt-based energy service provider Mainova AG. optimized carbon footprint Messe Frankfurt's average energy needs are comparable with those of a town with around 40,000 inhabitants. Switching over to electricity with an optimized carbon footprint is a natural next step in the Group's integral, responsibly-minded business practice. By switching over entirely to renewable energy sources, we eliminate some 19,000 tons of CO2 a year" As Uwe Behm, Member of the Executive Board of Messe Frankfurt, emphasizes: "By switching over entirely to renewable energy sources, we eliminate some 19,000 tons of CO2 a year. Given that 80 trees compensate for approximately a ton of CO2, you would need more than 1.52 million trees a year to offset this quantity of CO2." trade fair management In this way, the company also accommodates the wishes of its customers. Uwe Behm: "As a partner, we are acting on the desire among our exhibitors and guest organizers for an environmentally friendly approach to trade fair management." Awareness of the need for sustainable energy has further increased in recent years and a number of guest organizers already exclusively use electricity from renewable energy sources. For Messe Frankfurt, switching over completely to green power is a further means of actively helping to protect the climate and environment and of driving forward its energy targets with a view to achieving an integral energy performance. Of course, the company is also playing its part in the ambitious climate protection plans of its shareholders, the City of Frankfurt and the federal state of Hesse. With Mainova AG, Messe Frankfurt has an energy supplier side that knows the company and its needs extremely well. energy management system As Mainova management board member Norbert Breidenbach stresses: "Mainova and Messe Frankfurt have been partners for decades and our companies have strong roots in their home city. We also share a responsibility for protecting our climate. Messe Frankfurt also embraces this responsibility in its capacity as a member of the Business Efficiency Network founded by Mainova. As well as this, we are eager to help our partners in stepping up their efforts for sustainable energy supply by providing them with tailored solutions." Messe Frankfurt operates an active energy management system. As Uwe Behm points out: "Conserving energy is intricate work". Accordingly, the targets set by Messe Frankfurt's energy team will be implemented under the supervision and resolute drive of the company's energy manager. compound cooling systems Since late 2018, the third photovoltaic system has been generating energy from the sun's rays Uwe Behm: "The sheer diversity of buildings on our exhibition grounds and the different ways in which they are built and used means that individual analyses are needed. In the case of new buildings and renovations, forward-looking, energy-optimized construction and efficient operation are vital, for example with compound cooling systems between the exhibition halls." However, there are many small measures that are essential for efficient energy management - these include adapting air-conditioning for specific facilities, preparing energy consumption graphics to raise employee awareness, or having an effective building automation system. Renewable energy has been a priority on the exhibition grounds for years, with three photovoltaic systems currently being operated there. sustainable corporate management Since late 2018, the third photovoltaic system - located on the roof of Hall 12 - has been generating energy from the sun's rays. In future, an estimated 2 GWh of energy is to be harvested every year, which is roughly equivalent to the requirements of 500 households. Since 2010, Messe Frankfurt has been a member of the United Nations Global Compact - the first German trade fair organizer to join its ranks. The worldwide CSR network is committed to sustainable corporate management and to the ten principles set out in the areas of human rights, labor standards, environmental protection and anti-corruption activities.
Experts sections