Travis Merrill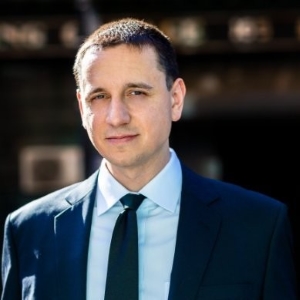 Travis Merrill
President and Chief Marketing Officer,
FLIR Commercial Vision Systems BV
Travis Merrill is the President of Commercial Business Unit and Chief Marketing Officer at FLIR Systems. Previously, he has worked at companies like Samsung Electronics, Virgin Mobile, Covad Communications, and Qwest Communications. Travis holds a MS degree in Telecommunications from University of Colorado Boulder and he has also done MBA from Harvard Business School.
News mentions
FLIR Systems, Inc. announced that Daniel Gundlach has been named Vice President (VP) and General Manager (GM) of the Security division within FLIR's Commercial Business Unit. Gundlach will lead all facets of the security business, including strategy development, product innovation, sales and marketing, and operations. Gundlach joins FLIR from Apollo, a United Kingdom-based fire detection company, where he served as VP of Sales and Marketing. Prior to Apollo, he spent nearly 20 years at Bosch, including seven years as the VP of Marketing and Business Development for their Security and Safety Systems business. He served in numerous roles during his tenure at Bosch Security and Safety in both the United States and Europe, including VP of Marketing, VP of Business Development, and Chief of Staff to the President and CEO of Bosch Americas. Security Industry Expert Daniel brings to FLIR deep security industry expertise as well as impressive sales, marketing, and leadership experience""Our security business is vital to FLIR's mission to save lives and livelihoods, and I'm excited for Daniel's contributions to that aspiration," said Travis Merrill, President of the Commercial Business Unit at FLIR. "Daniel brings to FLIR deep security industry expertise as well as impressive sales, marketing, and operational leadership experience. I look forward to working closely with Daniel on applying his experience and skills for the benefit of FLIR's customers and partners." FLIR security products offer an unmatched, integrated end-to-end security system ranging from feature-rich visible cameras to the most advanced thermal security cameras, open-platform software offerings and smarter analytics delivering intelligent, reliable security 24/7. Gundlach has a Master of Science degree in Physics from the University of Hannover, Germany and a Bachelor of Science in Physics from the University of Rostock, Germany.
Experts sections