Tony Barboza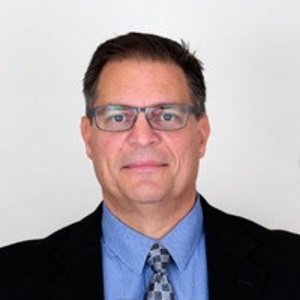 Tony Barboza
Vice President and GM,
Holmatro® Incorporated
Tony Barboza is the Vice President and GM at Holmatro. Previously Tony Barboza was the National Slaes Manager at Holmatro Inc.
News mentions
As part of the new agreement Holmatro will work with the IMSA Safety Team to provide vehicle extrication equipment along with training to support local crews and ensure the highest standards. "Holmatro has a long history in motorsports safety, and in fact over the years Holmatro tools have played a part in the rescue of several drivers," said Tony Barboza, Vice President of Sales and Marketing, Holmatro, Inc. Motorsports safety teams "As the biggest supplier of extrication equipment to motorsports safety teams, we're proud of our new partnership with the IMSA safety team and look forward to supporting them in their mission of proving safety for the drivers in all of their events." We have an expert AMR Safety Team that now has an expanded toolbox" "Safety is a top IMSA priority," said David Pettit, IMSA Senior Vice President, Marketing and Business Operations. "We have an expert AMR Safety Team that now has an expanded toolbox with advanced equipment and services from Holmatro. The companies is considered a leader in its industry and we are proud to be associated with them." High tech rescue equipment Having supplied tools for the IndyCar Safety Team since 1991, Holmatro has become a pioneer in supplying high tech rescue equipment to assist in the quick and safe extrication of race drivers following incidents on track. Holmatro's cordless, portable and powerful tools are ideal for the on track environment, where drivers need to be extricated from carbon fiber monocoques and high-strength roll-cage structures. Over the years it has been Holmatro's goal to translate their learning in the extreme racing environment into innovative rescue tools that raise the level of global postcrash response on the streets and highways. As of 2019, Holmatro is the official supplier of the FIA Safety and Medical departments.
Experts sections