Tom Louis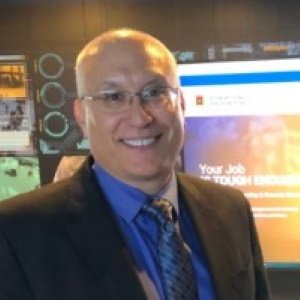 Tom Louis
Business Development Analyst,
Emergency Reporting
Tom Louis is currently serving in the capacity of Business Development Analyst at Emergency Reporting. He has previously served as Battalion Chief for the Green Valley Fire District and as Adjunct Faculty for the Pima Community College. Tom is an alumnus of the prestigious Arizona State University.
News mentions
Tickets are now on sale for ADAPT 2020, a three-day virtual summit presented by Emergency Reporting (ER), the globally renowned company in secure, cloud-based reporting and records management software (RMS) for Fire and EMS agencies. The virtual event will take place from November 17 to November 19, 2020 and will be sponsored by Microsoft. Ticket prices start at just US$ 99.00 per attendee, with group pricing available to make it easier for departments to send more of their personnel. ADAPT 2020 virtual event The past six months have been a tremendous challenge for first responders around the world" ADAPT 2020 is bringing together fire service icons and over twenty experts from fire, and emergency services, neuroscience, economics, technology and sustainability. There will be inspiring and educational content that is relevant for anyone in public service, community wellness and safety, or emergency response. "The past six months have been a tremendous challenge for first responders around the world, as they've been forced to adapt to new circumstances to effectively serve their communities," said David Nokes, the Chief Executive Officer (CEO) at Emergency Reporting. Empowering first responders David Nokes adds, "Empowering first responders has become even more important to us, during this historic time. We've assembled thought leaders from multiple disciplines, renowned fire and emergency services professionals from around the country and Canada, and our highly skilled Emergency Reporting trainers for this ground-breaking virtual summit." ADAPT 2020 encompasses over 50 live sessions addressing the following critical issues: Fire Service Identity Fire Service Culture Robust Data Use Health and Wellness Partnerships Sustainability Technology Inclusion Participants can join live sessions from four learning tracks - Thought Leadership, Operations, Budgets & Funding, and Community Risk Reduction. All sessions will be recorded and made available to registrants post the event. 18 live training sessions All Emergency Reporting trainers have extensive backgrounds in the Fire or EMS service Emergency Reporting customers, who want to gain in-depth system training, will have the option to attend 18 live training sessions, including 9 module-specific sessions and 9 live breakout sessions, which provide real-time interaction and customized training. All Emergency Reporting trainers have extensive backgrounds in the Fire or EMS service and are extremely familiar with using the software in the field. In-depth training and learning "Customers will receive tremendous value from the included 18 hours of Emergency Reporting training, while learning from thought leaders about critical issues facing the fire service. Typically, one hour of online training for a department is US$ 125. The ADAPT 2020 Summit allows us to provide high-quality and in-depth training for a fraction of the price," said Tom Louis, Business Development Analyst at Emergency Reporting and retired Battalion Chief from the Green Valley Fire District, Arizona, Tom adds, "Special volume registration discounts are available, providing your agency extra value, which is most helpful with today's tight budgets." Partnership with Microsoft Microsoft helps Emergency Reporting deliver solutions that enable first responders to focus more on helping the communities that they serve and less on records management, and reporting. Emergency Reporting's software solutions address a variety of issues related to the Fire and EMS industry and allow first responders to leverage enterprise-grade reliability and security that Microsoft Azure provides, making Microsoft the perfect global sponsor for ADAPT 2020.
Emergency Reporting® (ER), the pioneer in cloud-based reporting and records management software for Fire and EMS agencies, is now offering free, semi-monthly educational training webinars to customers and non-customers alike. The Twenty for 2020 webinar series is designed to set departments up for success for the coming year. Each session is one hour and provides a deep dive into a specific topic that's standards-based, data-driven, and crucial for departments to run efficiently. Some topics include PPE management, ISO success, annual reports, and streamlining inspections. All of the webinars are recorded and posted on ER's YouTube channel for anyone to view if they can't attend the live training. Data management challenges The webinars are led by ER Senior Data Analyst, Tom Louis, who previously served 22 years in the fire service as a Firefighter/Paramedic, Captain, and Battalion Chief. When asked about the webinar series, he commented, "We can help you solve your data management challenges in a focused, friendly and fun environment. Our newest webinar series is just the ticket for sharing tried and true solutions." Emergency Reporting is dedicated to serving the fire/EMS community by providing the tools they need to be successful. Knowledge and training are a large part of that service, which is why ER offers this educational series to any fire/EMS personnel who wants to take part. The topics will cover some aspects within the ER system but focuses on general tips that can be used by non-ER users as well. Creating training materials Continued education and training are key factors in any job but are especially so in the fire service Continued education and training are key factors in any job but are especially so in the fire service where their work directly affects the communities around them. One of the core values that Emergency Reporting was built on is fire service advocacy. They believe that investing time and resources into creating training materials can help firefighters keep up to date on changing technologies and data management needs. Because of this value, ER also provides other resources in addition to training webinars such as free educational white papers, case studies, and blog posts on their website, including a recent blog series highlighting Community Risk Reduction tools and best practices. Effectively serving communities Louis continued, "Most of us in the fire service didn't sign up to be data analysts, but if we're honest, data touches every part of our jobs from incident reporting to training records. In order to compete for funding, effectively serve our communities, and keep our crews safe, we need to get a handle on the volumes of data a fire department generates every day and use it to our advantage." "Every fire department has a story to tell. Emergency Reporting can help you tell that story better than ever with our Twenty for 2020 webinars." Each installment of the Twenty for 2020 webinar series will be held on a Thursday at 11 am Eastern time.
Experts sections