Stewart Smith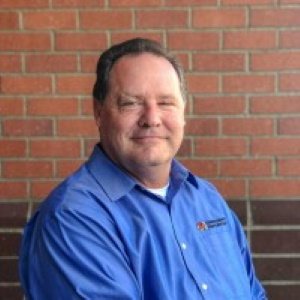 Stewart Smith
Product Manager,
Emergency Reporting
Stewart Smith is currently working in the capacity of Product Manager at Emergency Reporting. He has previously served as Product Manager at ZOLL Data. Stewart is an alumnus of the prestigious Southern Methodist University.
News mentions
Emergency Reporting (ER), the globally renowned company for easy-to-use cloud-based reporting and records management software solutions for Fire and EMS (Emergency Medical Services) agencies, has announced a partnership with Fire Recovery USA, the global company in Fire and EMS Billing services. The Emergency Reporting and Fire Recovery USA partnership will help fire department operations to maximize their cost-recovery efforts, for incident-related responses, as well as fire prevention and also in generating EMS Transport revenue. Integrated solution We are very proud to announce this partnership and deliver this solution to our customers" "For years, our customers have been asking for an integrated solution between Fire Recovery USA and Emergency Reporting. Based on the extraordinary growth of both companies, this partnership is a natural fit and something our customers have been waiting for. We are very proud to announce this partnership and deliver this solution to our customers," said Justin Powell, the Vice President (VP) of Sales at Fire Recovery USA. The partnership will allow incident and EMS information entered into Emergency Reporting, to be seamlessly and automatically loaded into Fire Recovery USA's billing system, for a single point of data entry for end users. Emergency Reporting – Fire Recovery USA partnership "We are thrilled to be able to team up with the leading Fire and EMS Billing provider to help fire departments streamline their billing processes and eliminate double data entry," said Stewart Smith, the Product Manager at Emergency Reporting. Stewart Smith adds, "We are continually looking to add more value for customers by expanding our network of industry-renowned partners and Fire Recovery USA is an excellent addition."
Emergency Reporting (ER), a pioneer in cloud-based Fire and EMS records management software solutions, is pleased to announce its partnership with Station Check, the globally renowned company in asset management, workflow, and checklist software solutions for fire departments. Technology partnership The new integration will enable Emergency Reporting's customers to save time and gain valuable insights, by streamlining information that they enter through Station Check dashboards, with their ER accounts. "At Emergency Reporting, we consistently seek partnerships with other leading software providers that will add value and make life easier for our customers," said Stewart Smith, Product Manager at Emergency Reporting. Streamlining station management He adds, "Station Check, like ER, provides powerful, easy-to-use software that simplifies and streamlines station management for fire service leaders, so they were a natural fit as a new addition to our growing network of partners." Station Check provides: Asset Management and Tracking - With a status dashboard for all assets, as well as history and detailed reporting of all maintenance. Workflow Management - Including an actionable dashboard of everything that's due, communications, including new assignments and status notifications, report on all activities, and more. Dynamic Checklists - Reduces workload and improves efficiencies. Software integration With the ER + Station Check integration, users will be able to automatically create in ER, without ever leaving their Station Check dashboard, the following: Pass through detailed information and change the status of vehicles and equipment Automatically create repair tickets during a check or add one-off repair tickets on the fly Auto-populate maintenance events based on either time or usage (miles/hours) Create customizable notifications to individuals, groups or globally, editable by asset or task "The software integration between Station Check and Emergency Reporting gives fire departments quick, easy access to the data they need to operate at an optimal level of efficiency and readiness. We're incredibly excited about this latest step in Station Check's product evolution and what this means for our mutual customers," said Tony Crisalli, the Chief Executive Officer (CEO) of Station Check.
Experts sections