Robert Solomon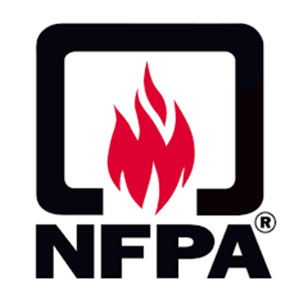 Robert Solomon
Director, Building Fire Protection & Fire Protection Systems,
National Fire Protection Association (NFPA)
Robert Solomon is the Director, Building Fire Protection & Fire Protection Systems at the NFPA.
News mentions
Metropolitan Fire Chiefs from the United States, Canada, and the United Kingdom participated in the National Fire Protection Association (NFPA) Urban Fire Forum (UFF) at NFPA headquarters in Quincy, Mass. NFPA President and CEO Jim Pauley welcomed the chiefs and provided an overview of the association's Fire and Life Safety Ecosystem, reinforcing the critical role urban fire chiefs play in ensuring safe communities. Special guests at the Forum included the President of the Canadian Association of Fire Chiefs (CAFC) Chief Ken Block. Also at the Forum were National Fire Chiefs Council of the United Kingdom (NFCC) Chairman CFO Roy Wilsher, CEO and Executive Director of the International Association of Fire Chiefs (IAFC) Chief Mark Light, United Kingdom Crown Premises Fire Safety Chief Inspector CFO Peter Holland; and Administrator of the United States Fire Administration (USFA) Chief Keith Bryant. UFF-Metro Chiefs position papers The group adopted five important documents as official UFF-Metro Chiefs position papers: Safety Investigation Reports: Addressing Line of Duty Deaths and Injuries Post Incident (AKA After Action Reports). Telling the Story: Fire Department Operational Performance Measures. Community Risk Assessment/Threat Assessment Checklist. Smart Cities. Active Shooter/Mass Casualty Terrorist Events. Forum presentations Update on Fire DynamicsFindings on Basement Fires, Fire Attack, Fire Exposure/ Decontamination and Training Fires by Dr. Daniel Madrzykowski, PE, UL Firefighter Safety Research Institute. Hostile Threat Assessment/Complex Coordinated Attacks and Fire Department Response Capability, Performance and System ResiliencePresented by Dr. Lori Moore-Merrell, Assistant to the General President and Head of Research at the International Association of Fire Fighters (IAFF). NFPA 3000, Active Shooter Hostile Events Responder Program (ASHER) and Counting Responses Presented by Orange County (Fla.) Chief Otto Drozd, III. Smart Cities, School Safety and EFFECT Los Angeles County Fire Chief Daryl Osby Presented on his department's decontamination policy. NFPA staff members Robert Solomon, PEPresented on Smart Cities. Birgitte Messerschmidt, PEPresented on the External Façade Fire Evaluation and Comparison Tool (EFFECT). Meghan Housewright and Amanda Kimball, PEJointly discussed a Fire Protection Research Foundation study addressing the Economic Impact of Fire. IAFC CEO Mark Light and Robert SolomonJointly presented on Maintaining School Safety during ASHER events. Maintaining Building and Fire Safety Today it is more important than ever for chiefs to understand and embrace the latest research" Following their presentation, the chiefs endorsed an IAFC position paper titled Maintaining Building and Fire Safety During Active Assailant and other Terrorist Events. "Today's firefighters respond to a broad range of emergencies and catastrophic events that have become commonplace in the United States and throughout the world. To adequately handle these crises, fire chiefs must think differently today, as the first responder landscape has dramatically changed over the past decade. Today it is more important than ever for chiefs to understand and embrace the latest research, and have access to quality and timely data," said NFPA Metro Chiefs Executive Secretary Russ Sanders and coordinator of the event. "The position papers endorsed by the Forum provide the information and resources needed to effectively address the challenges facing today's fire service." Core group of UFF The following officers of the Metropolitan Fire Chiefs Association (Metro) Executive Board make up the core group of the UFF: Chief Otto Drozd – Orange County Fire Rescue Department, Orlando, Fla., President Chief Mike Duyck – Tualatin Valley Fire & Rescue, Tigard, Ore., Vice President Chief John Lane – Winnipeg Fire & Paramedic Service, Winnipeg, Man., Canada, Secretary Chief Don Lombardi – West Metro Fire Protection District, Lakewood, Colo., Treasurer Chief (Ret.) William "Shorty" Bryson – Miami and Miami-Dade (Fla.) Fire Rescue, Senior Board Member Metro Chiefs The Chiefs/Metro Board Members listed above were joined by a select group of at-large Metro Chiefs. The participating at-large chiefs were: Chief Ken Block – Edmonton Fire & Rescue services, Edmonton, Alb., Canada. Chief Kristin Chilton – Lexington Fire Department, Lexington, Ky. Chief David Downey – Miami-Dade Fire Rescue, Miami, Fla. Chief Joanne Hayes-White – San Francisco Fire Department, San Francisco, Calif. Chief Kara Kalkbrenner – Phoenix Fire Department, Phoenix, Ariz. Chief Daryl Osby – Los Angeles County Fire Department, Los Angeles, Calif. Chief Samuel Pena – Houston Fire Department, Houston, Tex. Commissioner Jose Santiago – Chicago Fire Department, Chicago, Ill. Commissioner Adam Thiel – Philadelphia, Pa. Urban Fire Forum Mission The Urban Fire Forum brings together fire chiefs who are responsible for protecting some of the largest urban centers in the world. The program objectives are to provide the chiefs an opportunity to learn from their peers and expert speakers and for NFPA to stay abreast of current trends and needs in the fire service. As part of the overall mission of the UFF, chief officers share UFF position papers and associated information with fire officers from all over the world.
During the shooting at Stoneman Douglas High School in Parkland, Fla., on Feb. 14, the gunman activated a manual fire alarm and shot at students as they left the building. The alarm promoted confusion during the calamity, in part because there had been a fire drill earlier in the day. It's not the first time a fire alarm has played a role in an active shooter scenario. Twenty years ago, a similar tactic was used at the Westside Middle School shooting in Jonesborough, Ark. A fire alarm also was pulled at Columbine High School during the 1998 massacre. The concern is not new. Alternatives To Manual-Pull Fire Alarms Manual pull fire alarms also present other problems, especially nuisance alarms. National Fire Protection Association (NFPA) has addressed the problem for more than a decade in its Life Safety Standards, which allow for the elimination of manual pull alarms as long as there are other measures that provide the same benefits. "We have had a provision to relieve schools from having to install pull boxes in common areas for 12 to 15 years," says Robert Solomon, Director for Building Fire Protection and Systems at NFPA. "Many school administrators don't realize we have given them alternatives."Many school administrators don't realize we have given them alternatives" Alternatives include use of smoke detectors, automatic sprinklers, and/or locating pull stations in school administration or office areas. NFPA Life Safety Code The NFPA Life Safety Code was created in 1911 and has been updated every three years since then. Committees that include architects, engineers, code consultants, manufacturers, testing labs, and universities meet periodically to discuss what changes are needed. In fact, the committees are meeting this summer in Minneapolis to discuss the next version of the Life Safety Code. NFPA manages the code but has no authority to enforce it. State policy makers and legislative bodies (and some municipalities) adopt various versions of the code as local requirements. Which version of the NFPA Life Safety Code has been adopted in a locality determines how much flexibility there is to eliminate pull station alarms. Allowances to eliminate them have been included since 2006. However, some localities are still using earlier versions of the code, in which case a change in the law would be required to provide the additional flexibilities. The 2018 Life Safety Code allows the elimination of manual pull stations in some circumstances NFPA And Manual-Pull Fire Alarms Sections in the code address issues and concerns related to new construction (Chapter 14) and existing occupancy (Chapter 15). In the case of existing facilities, a school administrator could act to phase out manual pull stations in common areas as long as the move is allowed under the code version (year) that the jurisdiction has adopted. For example, a jurisdiction still operating under the 2000 code could not eliminate pull stations unless the local jurisdiction adopted a more recent version of the code. The 2018 Life Safety Code allows the elimination of manual pull stations if: Interior corridors are protected by smoke detectors in accordance with the code; Auditoriums, cafeterias, and gymnasiums are protected by heat-detection devices or other approved detection devices; Workshops and laboratories with dust and vapor are protected by heat-detection devices or other approved detection devices; and There is a provision at a central point to manually activate the evacuation signal or to evacuate only affected areas. Manual pull alarms can also be eliminated if there is a sprinkler system with a pressure sensor that activates an alarm when the water starts to flow.No student has died in a school fire in the United States since 1958 Another measure schools can adopt is to install a cover for the pull station that sounds a local horn if it is lifted to gain access to the manual fire alarm box. This approach is a deterrent and alerts local personnel before a full-blown fire alarm is activated. A security camera installed near an alarm can also be activated when the alarm is pulled. School Fire Risk No student has died in a school fire in the United States since 1958 when the Our Lady of Angels School fire in Chicago claimed 92 fatalities. (Chicago did not use the NFPA Life Safety Code at the time.) The tragic fire was a wakeup call to pay more attention to school fire risks. Since 1958, the level of planning, training and systems that have been installed in schools (including use of the NFPA Life Safety Code) has paid dividends in student safety. Today, it is more likely a student will die at the hands of an active shooter than in a fire. That reality has driven the need to adapt provisions of the Life Safety Code. For example, door-locking options need to allow for school lockdowns while still enabling safe exit during a fire. Some door-locking or barricade devices on the market do not adhere to code requirements. A section on "classroom door locking to prevent entry" is included in the 2018 edition of the code. Raising Awareness Of Life Safety Codes Awareness is a challenge for NFPA. While code officials or architect/engineers may be familiar with Life Safety Code requirements, that awareness may not extend to busy school administrators. NFPA is working to communicate code requirements to this group, including development of one-page executive summaries that make complex code requirements more digestible. "Policy makers should understand they have an obligation to review code provisions and work toward staying more current on codes," says Solomon. Alarms activated during an active shooter event are a variation on a problem that has plagued pull-station alarms for years – the issue of nuisance alarms. It's a scary and potentially deadly new angle on an age-old problem, but one the NFPA Life Safety Code has already been addressing.
Experts sections