Richard Mills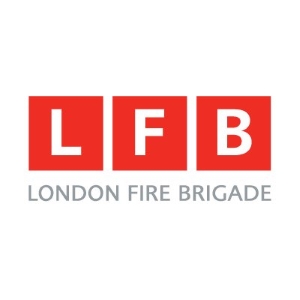 Richard Mills
Deputy Assistant Commissioner,
London Fire Brigade
Richard Mills is a Deputy Assistant Commissioner at London Fire Brigade which is the busiest fire and rescue service in the country.
News mentions
Retail giant Amazon has removed a number of barbecues specifically designed for use on balconies from sale over serious safety concerns highlighted by London Fire Brigade. The Brigade's Deputy Commissioner Richard Mills wrote to the firm and other companies that stock or manufacture the products last month, stating that they are a serious concern with regards to public safety. Amazon and gift retailer Menkind both responded, confirming they had removed the items from sale and contacted customers who had purchased them offering a full refund if they return or dispose of the barbecues. Deputy Commissioner Mills is now urgently asking any consumers who purchased such a barbecue and have received an email from one of these companies not to ignore it and to take the risks which have been highlighted seriously. response to the concerns He is also encouraging customers who have purchased a balcony barbecue from another outlet to contact the company and raise the issue if they haven't heard from them. We welcome the prompt and crucial action taken by both Menkind and Amazon in response to the concerns we raised" He said: "We welcome the prompt and crucial action taken by both Menkind and Amazon in response to the concerns we raised. We advise that people never barbecue on their balconies as balcony fires can be devastating. Products designed specifically for people to barbecue on their balconies are incredibly irresponsible, and we are now asking customers to take action immediately and not to ignore the warning." unaware of dangers "The fact these companies took such swift action to take these products off the shelves shows what a very real risk they are. However, we remain deeply concerned that other companies did not respond to my letter and that these products may still be available for sale and customers are unaware of the dangers of using them." The Brigade gave companies until 10th July to respond to the letter and also contacted Trading Standards and asked them to investigate. Firefighters have attended more than 600 balcony fires in London in the last three years, including one at a block of flats in Deptford in May which was caused by a barbecue being disposed of in a plastic bag. Dozens of residents were evacuated from the building and a number of people were permanently displaced. take appropriate action Amazon spokesperson said: "Safety is extremely important to Amazon. As soon as the London Fire Brigade raised concerns and new evidence about these particular products, we took quick action, removed them from sale and contacted customers. We value the expertise of the London Fire Brigade and are committed to working closely with them and other relevant authorities on these matters." "If customers ever have a concern about an item they've purchased, we encourage them to contact our Customer Service team directly so we can investigate and take appropriate action." latest product safety laws Our customers' health and safety is of utmost importance and we have taken swift action Menkind's Marketing Director, Fred Prego, said: "Our customers' health and safety is of utmost importance and we have taken swift action following fire safety concerns from the London Fire Brigade over the balcony barbecue product. We immediately removed this product from sale and contacted Menkind customers who purchased it, advising them not to use it on balconies and that they can return it for a full refund." "Menkind is committed to complying with the latest product safety laws and regulations and we continuously collaborate with relevant authorities on the matter." Balcony safety tips to keep the user and their neighbors safe: Never barbecue on the balcony. Embers could carry and set light to their or their neighbor's balcony and possessions. It's better not to smoke at all, but if they do always ensure that the cigarette is properly put out and never throw it over the side. It could catch light to possessions on a balcony below or next to theirs Try not to store combustible items on the balcony as they could catch light
Securitas welcomed top Fire Cadets to the Fire Service College in Moreton-in-Marsh, for an action-packed firefighting weekend giving graduate cadets a safe and realistic insight into firefighting. Securitas' fire and safety instructors In addition to classroom demonstrations, the young cadets gained hands-on experience as they took part in real-life scenarios under the supervision of the Securitas' highly skilled, trained fire and safety instructors. Scenarios included tackling a domestic fire, rescuing casualties and administering first aid Scenarios included tackling a domestic fire, rescuing casualties from a road traffic accident and administering first aid. The cadets were also taught how to handle breathing apparatus and witnessed a powerful backdraft demonstration. Annual firefighting weekend Over the weekend (28th – 29th September), the cadets made new friends, had loads of fun and learnt even more about what it means to be a firefighter. Richard Mills, Deputy Commissioner and Director of Operations at London Fire Brigade, joined the cadets on the first day. Richard commented, "I'm extremely proud of our London Fire Brigade Fire Cadets and inspired by how young people achieve amazing success given the right opportunities. This exciting, jam-packed weekend, hosted by Securitas UK at the Fire Service College, has allowed 16 of our top Fire Cadets to experience the absolute realities of firefighter training which I hope helps them decide if an operational career in the fire brigade is their dream. Securitas UK has hosted firefighting weekends for our cadets for the past four years and we are very grateful for their generous and continued support." London Fire Brigade partner It is always a privilege to host this annual firefighting weekend for graduate Fire Cadets" Shaun Kennedy, Country President Securitas UK, joined the cadets for the weekend, taking part in the activities and presenting the awards. Shaun explained, "As a trusted partner to London Fire Brigade and a long-time supporter of the Fire Cadets, it is always a privilege to host this annual firefighting weekend for graduate Fire Cadets." Shaun adds, "Watching each cadet develop new skills and gain confidence as they tackle new challenges and overcome all the obstacles we throw at them during the live scenarios, is hugely rewarding. And it's wonderful to see how they make new friends and how the group develop a real sense of camaraderie, something I hope they'll carry with them throughout their careers, hopefully as firefighters." Firefighting training He further stated, "It's a privilege to lead and inspire the next generation of firefighters and I'd like to thank everyone from across Securitas and LFB who willingly dedicate their time and expertise to make this annual event such a wonderful experience for the Fire Cadets."
Standards are being set with fire and rescue services in the UK adopting escape hoods to protect trapped and injured people from toxic smoke during evacuation at fires. Latest figures show in the year 2017/2018 firefighters attended 717,890 incidents in the UK, with 213,464 being fires. Fire related fatalities totalled 401 and there were 5113 non-fatal fire related casualties requiring hospital treatment. The London Fire Brigade is the first in the UK to carry the PARAT 5550 to protect members of the public from toxic smoke at fires. The fire service will be rolling out approximately 600 fire escape hoods across 102 fire stations in London over the next few months. Fire Escape Hoods Assistant Commissioner Richard Mills from the London Fire Brigade said: "Smoke from fires is extremely toxic and can render people unconscious within a few breaths. These hoods filter out four of the most dangerous gases, including what we call the 'toxic twins' of carbon monoxide and hydrogen cyanide." Fire escape hoods will provide firefighters with vital extra time to consider their priorities "Rather than having to carry out every rescue as fast as possible, fire escape hoods will provide firefighters with vital extra time to consider their priorities and plan the safest exit route. We've worked closely with the Fire Brigades Union to introduce these fire escape hoods as part of fire fighting kit." Fire-Related Gases With standards being set in the London region, Dräger is committed to assisting fire brigades around the UK and Ireland with adoption of fire escape hoods. The PARAT 5550 from Dräger is a fire escape hood packaged in a flame-retardant holster that has been specially designed to be carried without restricting freedom of movement of the firefighter and ready to be used whenever it is needed. The fire escape hood offers people who are trapped in fires protection from toxic fire-related gases as well as particles and vapours for a minimum of 15 minutes.
Experts sections