Raymond T. Odierno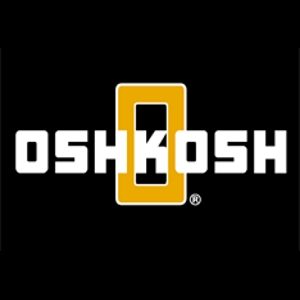 Raymond T. Odierno
Member of the Board of Directors,
Oshkosh Corp.
Raymond T. Odierno is the Board of Director at Oshkosh Corporation, Previously Raymond T. Odierno was the Chief of Army Staff at U.S Army.
News mentions
Oshkosh Corporation, a manufacturer of specialty vehicles and vehicle bodies, announces that retired General Raymond T. Odierno has been appointed to its Board of Directors. With the appointment of General Odierno, Oshkosh Corporation has 12 board members. General Odierno has 39 years of service in the United States Army and has held many distinguished positions of increasing responsibility at every level of the Army, with service in both the Persian Gulf and Iraq Wars. During Operation Iraqi Freedom, General Odierno commanded the 4th Infantry Division, the Army's III Corps and the United States Forces – Iraq. Superior Leadership Experience We are honored to have such a distinguished military leader join our Board of Directors" Since the Vietnam war, Odierno is one of only two American military officers to command at the division, corps and army level during the same conflict with distinction. General Odierno also served as the senior military advisor to the Secretary of State providing advice on international relations and politico-military concerns worldwide. Prior to his retirement, Odierno served as the 38th Chief of Staff for the United States Army. "We are honored to have such a distinguished military leader join our Board of Directors. General Odierno's superior leadership experience, expansive military and international expertise will enhance our Board and our ability to serve our military customers," said Wilson R. Jones, Oshkosh Corporation President and Chief Executive Officer. "Additionally, his commitment to serving others aligns with our people first culture." General Odierno graduated from the United States Military Academy at West Point and holds a master's degree in Nuclear Effects Engineering from North Carolina State University. Additionally, he holds a master's degree in National Security and Strategic Studies from the Naval War College and is a graduate of the Army War College.
Experts sections