Ray Hope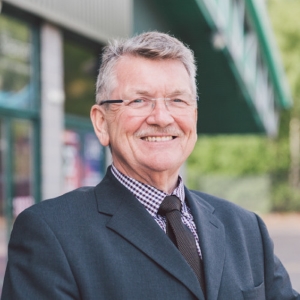 Ray Hope
Former Managing Director,
Advanced Electronics Ltd
Ray Hope is a Former Managing Director of Advanced Electronics Ltd. Previously Ray Hope was a Managing Director at Morley Electronic Fire Systems Ltd.
News mentions
North-east-based fire systems manufacturer, Advanced reaches a milestone in the construction and refit of its new £2M headquarters. As a pioneer in the design, development and manufacture of commercial fire detection systems, Advanced employs over 180 staff and services over sixty countries from bases in the UK, US, India and Dubai. The firm's relocation from its existing four sites in Cramlington to one 48,000 sq. ft base in Balliol Business Park, Longbenton will allow the business to satisfy the growing international demand from its customers. Continue Impressive Growth With work set to be completed over the summer, the state-of-the-art facility delivers the infrastructure and space Advanced needs to continue its impressive growth. Advanced, owned by Halma, formed in 1999 in North Shields and moved to its current base in Cramlington in 2003, quickly growing its operations across the four factories. This is a major step for the business, which will make an enormous difference to our operations" Managing Director, Ray Hope, said: "This is a major step for the business, which will make an enormous difference to our operations. It brings our admin and operations under one roof, will improve efficiency and support the technology we need to manage a manufacturing, R&D and commercial network across five continents." Single Panel Installations "Our workforce is outstanding and I'm delighted we will be delivering them state-of-the-art premises and facilities in the North East that will support job security and opportunities for local workers in the future." Advanced is a pioneer in the development and manufacture of intelligent fire detection systems. The performance, quality and ease of use of its products sees Advanced specified in locations all over the world, from single panel installations to large, multi-site networks in some of the world's most prestigious sites including the Shard in London, Western Europe's tallest building. Advanced's products include complete fire detection systems, extinguishing control panels, fire paging and false alarm management systems.
Pete joins Advanced from Apollo Fire Detectors Ltd, where he held the senior positions of Global Finance Director and EMEA Operations Director, managing a manufacturing and supply chain organisation of almost 400 people in Havant, UK. Working previously within Advanced owner Halma PLC's fold, Pete also worked as Global Finance Director of Avire, and spent 13 years at 3M in various financial and operational roles. Pete said: "It's a real pleasure to lead such an outstanding business. Since joining Advanced I've been struck by the enthusiasm, passion and commitment of the staff here who have all been instrumental in the opening of our new headquarters at Balliol Business Park, North Tyneside, which marks the start of an important new phase in the growth of our company. We are in an excellent position to continue to drive Advanced forward and enjoy an outstanding track record of success in the future." Vast Industry Experience Pete succeeds Ray Hope, Managing Director of Advanced, as he retires after 19 successful years and a long and distinguished career in the fire industry. Ray will continue to have an advisory role within Halma for the next year, sharing his vast industry experience and knowledge and supporting owner the parent company's ambitious growth and acquisition plans. Advanced services around 80 countries from bases in the UK, US, India and Dubai and recently relocated from four separate sites in Northumberland to one, 48,000 sq ft base in North Tyneside.
Experts sections