Radomir Kerkez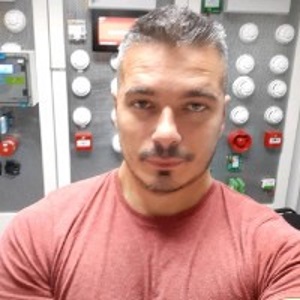 Radomir Kerkez
Electrical and Fire Protection Engineer,
TVI Ltd.
Radomir Kerkez is currently working in the capacity of Electrical and Fire Protection Engineer at TVI Ltd. He has previously worked as Project Manager - Fire Protection at Antiplam Ltd. Radomir is an alumnus of the prestigious Nikola Tesla School of Electrical Engineering,
News mentions
A custom-engineered gas extinguishant system from fire systems, Advanced, is now protecting thousands of culturally important collections at the Historical Archives of Belgrade. The Archives play an important role in Belgrade, preserving some of the city's most important cultural and social assets, including 34,000 books and journals, documents, photographs, works of art and other artifacts spanning the 16th to the 20th centuries. Gas suppression system Advanced's local partner in Serbia, TVI Ltd, undertook the fire protection work designing and engineering a bespoke gas suppression system to meet the site's specific needs. Advanced's ExGo gas extinguishant control panel was installed alongside a TouchControl touchscreen fire system repeater panel to protect the archive's vast, 2,400 sq. meter storage facility. The installation involved the extensive interfacing of TouchControl with the ExGo panel, enabling the end user to see the status of the suppression system remotely via 3D interactive maps. The ExGo panel has been programmed with substantial logic in order to achieve cause and effect that activates relays and sounder circuits. These circuits are then used as mass-notification devices and integrate with a bespoke engineered system using Touch Control. Fire protection for large facility Radomir Kerkez, Electrical Engineer at TVI Ltd, said: "As part of the public procurement process for this project, we specifically requested Advanced to be specified as we knew its solutions were capable of delivering high-performance and reliable protection. Going forward we hope to install Advanced fire protection across the rest of the 4,890 sq. meter facility." Vladimir Zrnic, Advanced's Regional Sales Manager for Southern Europe, said: "The Historical Archives of Belgrade required a suppression system that effectively and reliably protects the Archive's contents in the event of a fire. Our ExGo gas extinguishant solution met TVI's requirements, combining performance, quality and ease of use, while the unique interfacing of our TouchControl repeater panel with ExGo provides the end user with complete visibility of the system's status." Historic and cultural attractions secured ExGo has been developed specifically for sensitive and strategic assets such as server rooms and data centers, control rooms, as well as historic and cultural attractions. It is suitable for almost all single-flooding area applications and includes a range of control options and devices. It is approved to EN54 parts 2, 4 and 13 as well as EN12094-1 and is among the first systems to combine these with EN12094 in a single solution. (EN12094-3 relates to the integrated manual release on the front of the panel). ExGo can be integrated into Advanced's Axis EN fire system or any third-party alarm system. TouchControl is a fully-functional remote terminal and repeater featuring integrated graphics, called Active Maps. The 10inch HD touch device offers fire panel and network control and reporting and allows users to immediately identify zones and devices in fire, fault, disablement and test using dynamic color-coded status buttons.
Four networked MxPro 5 fire panels from global fire safety systems company, Advanced, have been installed to protect one of Serbia's most prestigious higher education facilities. The project at the University of Belgrade's School of Electrical Engineering, involved installing a fire system to reliably protect lives and property while respecting the value and authenticity of its 1920s features. This meant overcoming various problems presented by outdated construction methods, inaccessible areas and high ceilings. MxPro 5 fire panels Advanced's partner in Serbia, TVI Ltd carried out the design, installation and commissioning of the project Thanks to their performance, quality and ease of use, a network of three of Advanced's 4-loop and one of its 1-loop MxPro 5 fire panels, including over 1000 Argus detectors, were chose to protect the entirety of this top educational and scientific institution, including the facilities of Civil Design, Mechanical and Electrical Engineering. Advanced's local partner in Serbia, TVI Ltd, was responsible for the design, installation and commissioning of the project. Electrical Engineer, Radomir Kerkez, at TVI Ltd, said "The flexibility of Advanced's fire panels to adapt to sites both large and small is what makes us choose them time and time again. Advanced products make even the most complex installation challenges straightforward and we can always rely on them to deliver complete protection." Multiprotocol fire system solution MxPro 5 is a popular multiprotocol fire system solution and was recently certified to the EN 54 standard by FM (Factory Mutual). It offers customers a choice of two panel ranges, four detector protocols and a completely open installer network, backed up by free training and support. MxPro panels can be used in single-loop, single-panel format or easily configured into high-speed, multi-loop networks of up to 200 nodes covering huge areas. MxPro's legendary ease of installation and configuration plus wide peripheral range, make it customizable to almost any application. Robust, reliable fire protection system Our fire systems offer many ways to meet the challenges of protecting a building's heritage features" Vladimir Zrnic, Advanced's Regional Sales Manager for Southern Europe, said "Our fire systems offer many ways to meet the challenges of protecting a building's heritage features while providing robust and reliable fire protection. It is great to see that potential put into practice in yet another successful and prestigious site." Advanced, owned by FTSE 100 Company, Halma PLC, has a long history of protecting some of Europe's most notable and prestigious buildings, including Athens' Stavros Niarchos Foundation Cultural Center, Istanbul's Hagia Sophia and Sofia's Sofia University. Fire safety solutions firm Advanced is a globally renowned company in the development and manufacture of intelligent fire systems. The legendary performance, quality and ease-of-use of its products see Advanced specified in locations all over the world, from single-panel installations to large, multi-site networks. Advanced's products include complete fire detection systems, multi-protocol fire panels, extinguishing control, fire paging and false alarm management systems.
Experts sections