Philip Hales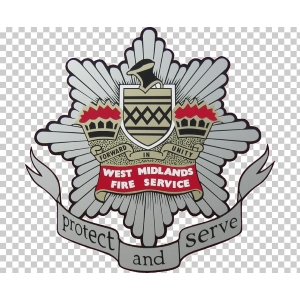 Philip Hales
Deputy Chief Fire Officer,
West Midlands Fire Service
Philip Hales is the Deputy Chief Fire Officer of West Midlands Fire Service. He has contributed to the organization for nearly ten years.
News mentions
Members of our staff who have completed 20 years' exemplary service were honored at a ceremony at our headquarters. Uniformed and non-uniformed staff were presented with Long Service and Conduct Medals and awards by Dr Beverly Lindsay, Vice Lord-Lieutenant of the West Midlands and Phil Hales, our Deputy Chief Fire Officer. DCFO Hales said: "Completing 20 years' loyal and devoted service is a great achievement in the careers of our firefighters and support staff. The ceremony is also intended to honor the recipients' family and friends for their outstanding support." remarkable contribution Councillor John Edwards, Chair of West Midlands Fire and Rescue Authority, added: "The event marks a remarkable contribution by women and men from all parts of the organization. My thanks can hardly reflect my gratitude for all they have done." Recipients who attended the event: Firefighter Colin Butler, Solihull Red Watch Crew Commander Michael Cahill, Sheldon Green Watch Firefighter John Evans, Fallings Park Green Watch Watch Commander Phil Dolphin, Organizational Intelligence Team, HQ Adrian Scoyne, Principal Infrastructure Engineer, ICT, HQ Watch Commander Andrew Wagner, Tettenhall Purple Watch Crew Commander Scott Weldon, West Bromwich White Watch Crew Commander Paul Bainbridge, Wolverhampton Blue Watch Watch Commander Jason Boyd, Oldbury Orange Watch Crew Commander Kenneth Hardiman, Fallings Park Red Watch Watch Commander Paul Hatton, Policy Team, HQ Firefighter Christopher Oliver, Stourbridge White Watch Crew Commander Gavin Robinson, Driver Training Section, Command Development Centre Firefighter Andrew Wall, Woodgate Valley Green Watch Firefighter Anthony Wallace, Oldbury White Watch.
Experts sections