Peter Lugo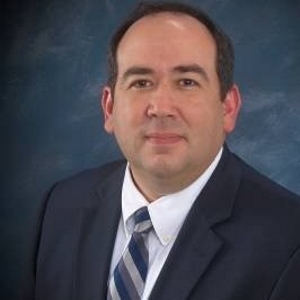 Peter Lugo
President and COO,
E.D. Bullard Company
Peter is the President and COO of E.D. Bullard Company. He has worked with Eaton and Electrical Design Engineer as well. Peter holds a Bachelor's degree in Electrical and Electronics Engineering.
News mentions
Bullard, a pioneer in the personal protective equipment market, announces the acquisition of Switzerland-based Darix™, an award-winning spin-off of the Swiss Federal Institute of Technology in Lausanne focusing on improving the situational awareness of professionals in critical environments. Darix, founded in 2017, is comprised of a team of specialists in image processing and software, user experience and design, micro-electronics and rapid prototyping, and is a frontrunner on smart-glasses for industrial and commercial safety and emergency responder applications. Safety-Related Challenges We are delighted to welcome the Darix team into the Bullard family to deliver new, innovative solutions" "Bullard is committed to bringing to market life-saving equipment that allow our customers to go home safely at the end of the day," said Wells Bullard, Chief Executive Officer of Bullard. "We are delighted to welcome the Darix team into the Bullard family to deliver new, innovative solutions to advance human safety around the world." Martijn Bosch, Chief Executive Officer of Darix, added, "Four years ago, we started with a simple mission to help firefighters save lives by allowing them to see through smoke. Today this dream has come a big step closer as we are joining a fantastic and like-minded team." Darix, currently in Lausanne, Switzerland, will continue to reside there and become the Bullard Technology Center, focused on developing technology to enhance worker safety. Peter Lugo, President and Chief Operating Officer of Bullard, said, "We are excited to join forces with the amazing talent at Darix to leverage augmented technology that will power our core and new product solutions to continue to solve our customers' most critical safety-related challenges."
Bullard, a global provider of personal protective equipment, is teaming with the Firefighter Cancer Support Network (FCSN) in their mission to aid firefighters and their families following a cancer diagnosis. At the Bullard booth (#511) at FDIC (Fire Department Instructors Conference) Wells Bullard, CEO of Bullard and Peter Lugo, President and COO of Bullard presented Lisa Raggio, Executive Director of FCSN, and Trey Kelson, CFO of FCSN, with a donation of $10,000. Bullard plans to continue its support of the FCSN throughout 2019 by donating a portion of all proceeds from the sale of their Bullard Care Kits and Decon Cloths, two products designed specifically to help protect firefighters from carcinogens. Responsibility to protect firefighters Education is key to helping firefighters reduce their cancer risk" "Firefighters put a lot of trust in us to protect them. We have a responsibility to further protect firefighters by helping to educate them about dangers they face daily on the job and encourage prevention efforts to keep them safer," said Wells Bullard. "We are proud to align with the FCSN to support their commitment to cancer prevention education and training to protect the lives of firefighters who risk their lives to protect us." "Education is key to helping firefighters reduce their cancer risk," added Peter Lugo. "That's why we've chosen to team with the FCSN to combine our efforts to raise awareness of the cancer risks firefighters face." Importance of cancer screenings According to the International Association of Fire Fighters (IAFF), cancer caused more than 60 percent of career firefighter line-of-duty deaths from January 1, 2002, to December 21, 2017. Cancer, today, is the most dangerous threat to a firefighter's health and safety. FCSN educates firefighters about the importance of cancer screenings and early detection. "We're so grateful for this generous donation from Bullard," said Lisa Raggio. "This contribution makes a significant difference in delivering our Badge to Badge Mentorship program and toolboxes free of charge to firefighters coping with cancer. It also provides the resources necessary to provide cancer awareness and prevention training nationwide. We are so proud and happy to welcome Bullard to the FCSN family."
Experts sections