Nick Perricelli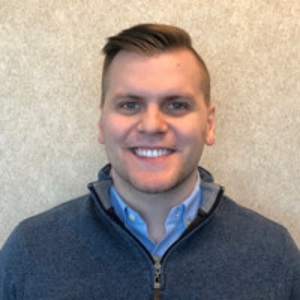 Nick Perricelli
Sr. Account Executive,
Aladtec, Inc.
Nick Perricelli is currently working in the capacity of Sr. Account Executive at Aladtec, Inc. He has previously served as Technical Recruiter at TEKsystems and Leasing Intern at Weidner Apartment Homes. Nick is an alumnus of the prestigious University of Wisconsin-Stout.
News mentions
Five representatives from Wisconsin-based Aladtec will be among vendors demonstrating the tools and services for fire and rescue services during the International Association of Fire Chiefs Fire-Rescue International conference Aug. 7-10 at the Kay Bailey Hutchison Convention Center. Fire-Rescue International (FRI), the annual conference and expo of the IAFC, has provided senior-level leadership training to fire chiefs for 140 years. As an organization, the IAFC represents experts in the first responder community. It provides leadership training to current and future chiefs, fire officers, and other emergency service leaders, and representation to enhance their professionalism. Scheduling and workforce management software Aladtec's cloud-based scheduling and workforce management software is used by more than 2,300 agencies across the U.S. and Canada, including 20 Georgia fire-, rescue and police departments within 100 miles of the conference site. Aladtec requires no equipment to buy or maintain, no software to install and no long-term commitment. The system is accessible anytime by smartphone, tablet, or desktop with internet access. Volunteer and paid-on-call departments benefit members being able to check schedules, initiate time-off or trade requests, sign up for shifts, and submit overtime hours after the fact. Command staff can communicate with members individually or as a group, anytime. Aladtec helps to control payroll costs and reduce unscheduled overtime with built-in work limits. Administrators can approve shift trades and time-off requests from a smartphone. The platform also includes customizable forms, an event calendar, library, certification tracking, a discussion forum, and more to create a robust, flexible system to make scheduling and workforce management easy. Schedule Instructors at College Michael Simmons, director at Kilgore (TX) College Fire Academy, discovered Aladtec's platform when he was a medic and firefighter in Garland, TX. He used Aladtec as Chief of Operations with the Kilgore Fire Dept. Simmons uses it at the college to schedule instructors and teach new firefighters how to use electronic forms and manage schedules. "I brought (Aladtec) into Kilgore Fire and kind of built their system. Staff scheduling was a challenge there, and it solved the vast majority of our issues," said Simmons. "I've pretty much used every feature (Aladtec) offers," said Simmons. "I love the program." Managing full-time people and paid on-call Chief Gene Wright with Town of Beloit (WI) Fire Dept., has been an Aladtec user and fan since 2013. "We're very diverse here with full-time people and paid on-call, so we have people that come and go all hours of the night. We have a big projector on the wall that has the calendar up so when you walk in the door, and you see exactly who's coming. It's been a great product for us." Integration with Reporting Programs Aladtec recently announced new integrations with several reporting programs, including Emergency Reporting, Firehouse Software by ESO, ImageTrend, and emsCharts. Aladtec Senior Account Executives Ericka Hawkins, Court Maumee, and Nick Perricelli will attend, along with Technical Support Specialist Dave Snyder and Business Development Lead Ashley Stone. The team will be in Booth #1742 to demonstrate Aladtec's capabilities and answer questions.
Aladtec, the Wisconsin-based provider of cloud-based scheduling and workforce management software, will be among 69 sponsors presenting products and services to EMS and fire professionals attending the Pinnacle event at Rosen Shingle Creek, near Orlando, Florida, USA from July 22 – July 26, 2019. Flexible form tool Nearly 900 EMS agencies use Aladtec to provide 24/7 staffing coverage, swiftly fill open shifts and allow members to trade shifts, request time-off, and submit extra hours for approval. The program also includes a flexible form tool to eliminate paper forms to provide airtight documentation of routine processes. Aladtec has more than 144,000 active users among its 2,200 subscribers across the U.S and Canada. Members access the platform from any smartphone, tablet, or desktop with internet connectivity. "Before using Aladtec, I spent a lot of time dealing with trade requests from members. Now they take care of their own trades. It's also very easy to check the schedule from anywhere," said Dale Dow, Deputy Chief with Fitch Rona EMS, which serves the Dane County (WI) communities of Fitchburg and Verona. "We'll never go back to paper scheduling." Shared Filters software platform Aladtec, a silver-level sponsor for the Pinnacle conference, can be seen at Booth 21 at the Pinnacle conference Aldatec's Sr. Account Executive, Nick Perricelli and System Specialist, Eric Hahn will offer free demonstrations of the software and answer user questions about features, such as the newly released Shared Filters which allows leaders to share selected data with qualified members readily. Aladtec, a silver-level sponsor for the Pinnacle conference, can be seen at Booth 21 at the Pinnacle conference. Exhibitors will be available to meet with conference attendees from 6:30 - 8:30 p.m., Tuesday; 10 am to 3 pm., and 5 - 6 pm, Wednesday; and Thursday from 7:45 am to 1:30 pm. Pinnacle conference Pinnacle is described as a participatory educational experience for EMS leaders. Unlike typical conferences and trade shows, Pinnacle invites sponsors and faculty to participate in roundtable discussions with attendees for true collaboration and open dialogue. Attendees will hear keynote speaker and author David Glickman providing a lighthearted look at how a change in perspective can help EMS experts navigate the complex maze of local government and healthcare politics. His insights into success and living in balance will flow as he shares lessons on performance, productivity, and reinvigorating leadership passion. Tackling key issues in management The conference features a variety of presentations on a range of topics, including best practices for mid-level managers, leadership skills, risk management, best clinical practices, HR issues and privacy and data security in a hyper-connected world. Attendees include EMS chiefs, leaders, administrators, medical directors, managers, and educators from public, private, and hospital-based organizations.
Experts sections