Nick Caliguri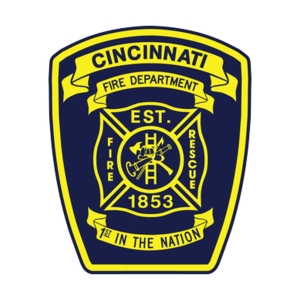 Nick Caliguri
Fire Captain,
Cincinnati Fire Department
Nick Caliguri occupies the position of the Fire Captain at Cincinnati Fire Department. He has held the position since September 1991.
News mentions
E-ONE, a subsidiary of REV Group and a manufacturer of fire apparatus, is pleased to announce the delivery of three pumpers and two aerials for the Cincinnati Fire Department in Cincinnati, Ohio. All five trucks have the same E-ONE Cyclone cab configuration – which makes for great consistency among the firefighters using the apparatus. "It was important for me that when the driver is in the driver's seat, his visibility remains the same all the time," said Captain Nick Caliguri of the Cincinnati Fire Department. "Whether he's sitting in a ladder truck or sitting in a pumper, it has the same feel. The buttons are in the same spot, mirrors are in the same location, everything is readily and easily available." Idle Mitigation System Their trucks exemplify our focus on customization to the specific needs of the customer In addition, all five of the fire trucks are equipped with the ZeroRPM Idle Mitigation System, specifically engineered for E-ONE apparatus. The idle mitigation system will automatically switch off the fire truck's chassis engine to power the warning lights, work lights and scene lights. Through use of the ZeroRPM Idle Mitigation System, the Cincinnati Fire Department can reduce fuel costs, minimize engine wear, and lower scene noise, while also promoting cleaner air for the environment. Other features of the two E-ONE Metro 100 Aerials include: Integral torque box chassis and Cummins 500 HP ISX12 engine 220" wheelbase with 45 degree cramp angle for excellent maneuverability Low travel height LTH100 extruded aluminum ladder (10'10" OAH) Crisscross under-slung outriggers with only 11' spread Severe duty interior and 12" extended heavy duty bumper with angle cut sides for reduced swing clearance Designed for congested city streets with a 96" wide body and modified rear body for reduced tail swing reduce environmental impacts Further features of the three E-ONE Custom Pumpers include: Severe duty interior and Cummins 500 HP ISX12 engine Short 176" wheelbase for outstanding maneuverability Extruded aluminum body with low hose bed and enclosed ground ladders Hale 1500 GPM QMAX pump, 510 gallon water tank and low pre-connected handlines FoamProTM 2002 foam system with 20 and 30 gallon foam cells "We appreciate the confidence and trust Cincinnati has put in E-ONE to supply these five trucks. Their trucks exemplify our focus on customization to the specific needs of the customer. As cities and counties continue to look for ways to lower operating costs and reduce environmental impacts, idle mitigation systems are one of the approaches being utilized," said Jay Johnson, Vice President and General Manager of E-ONE.
Experts sections