Neil Perdell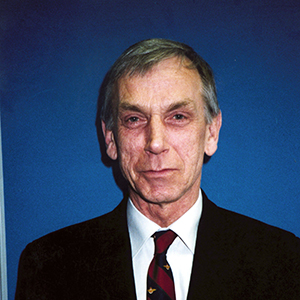 Neil Perdell
Neil Perdell was previously National Technical Manager at Aico Ltd.
Articles by Neil Perdell
Interconnected smoke alarms provide an earlier warning and the best chance of escape In this article, Neil Perdell, National Technical Manager at Aico Ltd., suggests some crucial and simple steps to consider before deciding on a smoke alarm. Making a case for wireless smoke alarm systems, he also lists the key characteristics that one must consider when selecting such a system for installation. Wireless smoke alarm systems - key characteristics In today's highly competitive electrical installation market, margins are constantly being squeezed, costs are rising, and every business needs a competitive edge. Installers of mains-powered smoke alarms, will no doubt know that they need to be interconnected within a domestic property to meet building regulations and standards. Interconnected smoke alarms provide an earlier warning and the best chance of escape. Traditionally these alarms have been hard wired together but more and more installers are now using wire-free/ wireless alarm interconnection, which uses Radio Frequency (RF) signals instead. They offer such time and cost saving advantages over hard-wired smoke alarm systems that, in these days of austerity, they're a very sensible choice. But with more installers using them, alarm installers should pick a reliable system that is quick and simple to install in order to deliver a competitive advantage. Tips to find the right smoke alarm system - Listed below are some of the key characteristics and parameters that one must evaluate in a wireless interconnect smoke alarm system. Reliability The first real tip is to install the most reliable technology, something that really can be trusted to work. Call-backs are expensive. Struggles with poorly performing technology don't just waste time on site but can cause further problems later. Determining what is a reliable system from those available isn't as easy as simply picking up a product and looking at it. One should check with colleagues to see what has worked for them and try to use a system that has been tried and tested over many years. Alarm installers should pick a reliable system that is quick and simple to install in order to deliver a competitive advantage A system that uses a multi-level repeater to pass RF signals from alarm to alarm is something else that should be considered. This ensures good RF signal strength in a property and provides multiple signal paths if an obstruction is placed in the way of a signal. While it may not seem an obvious issue, the question of back up in the event of a mains failure should be taken into consideration. If smoke alarms don't work when they should, not only could there be liability issues, but this could result in fatalities as well. If possible, always choose a unit that has a 10-year rechargeable Lithium cell back up as standard as it is designed to outlive the life of the alarm itself. The battery backup should power both the alarm itself and the wireless technology so that the whole alarm system continues to work as normal and the system isn't reduced to just standalone responses. Units that only offer conventional, primary battery backup should be avoided as these may need frequent changing and numerous surveys show that householders simply cannot be trusted to do this. Easy installation The next tip is to check just how simple the alarm system is to install and setup. Ideally, the terminal blocks should be built into the base and screw terminals to ensure reliable and robust connection. Check the units to see how much space is given to cabling. A useful feature to look for is the ability to make connections with the base off the ceiling or on. System setup should be examined well as this can catch people out, either because it is difficult and / or because it takes too long. A system that adopts 'House Coding' is a better option as this allows the individual alarms to be connected together very quickly. The best systems may have over 16 million codes – but others may have as few as 16. Generally speaking, the more codes the better – especially when installing systems in a number of properties close to each other. Here, having too few codes can mean serious problems, causing adjacent systems to activate each other. It is important to check the system setup to ensure that adjacent systems will not activate each other For simplicity, systems featuring dipswitches that need to be individually set to a certain combination on each unit in the system should be avoided. They tend to be small and difficult to use, making it far easier to make a mistake. Checking that the property has been successfully House Coded can also be quick – or complicated. Some systems have timesaving built-in indicators and a 'House Code' light on the base, which flashes to show how many units are connected to the system. For instance, if a property has five smoke alarms recently installed, the 'House Code' light will flash five times in sequence to show that all five have been successfully installed and interconnected. It's an essential time saving feature. Form and function It's also worth noting that some alarm systems offer greater functionality than others. This may enable installers to accept jobs that are out of the ordinary or more complex and demanding than usual. This might include the ability to 'mix and match'; i.e. a system that allows extension of existing hard-wired systems to create a mixed hard-wired/wireless interconnected system (ideal for loft conversions). Accessorize! To get the most from a system, it is important to check what accessories are available. The best systems are available with alarm control switches, which allow for convenient Test, Silence and Locate functions – particularly important with larger installations. They enable the user to easily test every alarm on the system, identify which alarm has sounded and silence any nuisance alarms. This can all be done from one convenient, central point. It's a great safety feature, as users don't have to reach up to test a ceiling mounted alarm. The switch should also be wire-free and easily House Coded into the system. Other useful accessories to look for are relays, manual call points and switched input modules to provide application solutions. This flexibility can be enormous, as it allows the system to trigger flashing strobe warning lights or warden call systems for example. They can also interface with specialist alarm systems for the Hard of Hearing and – in some cases – with Carbon Monoxide alarms for a complete home safety system. While many wireless interconnect alarm systems may seem very similar at first glance, on closer inspection, their design and functionality can differ considerably. Choosing a quality, proven and reliable system is always the first and foremost consideration – because lives depend on it. Beyond that, choosing well-designed technology can make installation simpler, quicker and safer. Being familiar with additional functionality can add extra value to a job and enable installers to win more complex installations. Neil PerdellNational Technical ManagerAico Ltd.
Experts sections