Nathan Wilson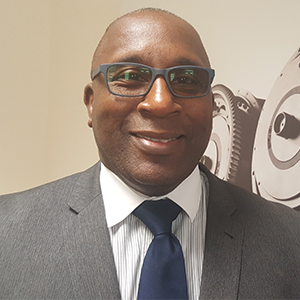 Nathan Wilson
Account & Market Development Manager,
Allison Transmission Inc.
Nathan Wilson is UK Account & Market Development Manager at Allison Transmission where he supports truck fleets nationwide, as well as UK-based truck manufacturers. He has particular expertise in the application of powertrain technologies for municipally-owned fleets, where fully automatic transmissions can improve fuel economy, improve air quality and reduce whole life vehicle costs. Nathan has worked in the automotive industry throughout his career, having held various management positions within Mercedes-Benz and Hyundai Motor Company.
Articles by Nathan Wilson
For those responsible for procuring and managing fire vehicle fleets, speed, driveability and reliability are paramount concerns. As well as the ability to accelerate, slow and stop rapidly and safely in city traffic, fire engines need to be highly manoeuvrable in tight spaces or on rough terrain. They are required to access many different types of environment at high speed, and, even more than other types of heavy-duty vehicles driven at slower speeds by professional lorry drivers, they need to be easy to operate. At the same time, vehicles are needed that are large and powerful enough to carry fire crews, heavy specialist equipment and large quantities of water or foam. They must also provide a smooth ride, for when crews are wearing bulky items such as masks and oxygen tanks. And they have to be extremely reliable, as breakdowns can cause loss of life. In recent years, manufacturers have generally preferred to specify fully automatic transmissions For all these reasons, fully automatic transmissions are now specified on most European fire vehicles, particularly in Germany, France, Spain and the UK. Compared to manuals, they can offer up to 35% quicker acceleration, with more torque at launch as well as no power interruption during gear changes upwards or downwards, enabling quick deceleration of the vehicle and bringing appliance to a complete stop when combined with an Allison Transmission retarder. That all adds up to faster response times and better manoeuvrability on crowded city streets. Automatics are also far more reliable and durable than manual or automated manual gear boxes, which are prone to wear and tear, particularly on the clutch. A key benefit that most automatics offer is a torque converter, which eliminates the need for a clutch altogether. automatic transmissions Compared to manuals, they [fully automatic transmissions] can offer up to 35% quicker acceleration This was the rationale for the specification of Allison automatic transmissions on London Fire Brigade's latest Mercedes-Benz Atego and Scania trucks. "The Allison [automatic] transmission was specified partly because of its responsiveness and controllability, and partly because it has proven itself to be such a reliable solution for LFB's operations," Neil Corcoran, engineering and technical manager at Babcock International Group, which manages and maintains the LFB fleet, told us." We have seen for ourselves that the Allison has minimal maintenance requirements. And, of course, the dependability of equipment is essential in emergency services." Allison has a dominant position in the European fire sector, where it has spent decades designing and building fully automatic transmissions that perform at their best in critical situations and offer vital benefits not provided by manual or automated manual transmissions (AMTs). This is particularly true in airport fleets, where vehicle response times are dictated by legislation. London Fire Brigade has a large number of Mercedes-Benz Atego fire trucks, all equipped with Allison transmissions Cleaner fuels In recent years, manufacturers have generally preferred to specify fully automatic transmissions. This continues to be true now when, in common with other commercial vehicle markets, they are looking at alternatives to diesel fuel, such as compressed natural gas (CNG) or liquefied natural gas (LNG), to reduce emissions in the medium to long term, particularly in urban areas. Automatics are far more reliable and durable than manual or automated manual gear boxes, which are prone to wear and tear Automatics tend to be well suited to both compressed and liquefied natural gas engines because the torque interrupts that occur with manual and automated manual transmissions during gear shifts are more volatile and less predictable in the case of spark-ignited CNG and LPG engines. Automatics, by contrast, can provide a smooth transfer of power to the drive wheels and maximum efficiency between engine and transmission, resulting in better performance, manoeuvrability, safety and driver comfort, as well as a significant reduction in noise. In 2019, German fire engine manufacturer Magirus revealed the world's first compressed natural gas (CNG)-powered firefighting vehicle in series production. Part of the company's 'Innovative Drive Line (iDL)' series, the (H) LF 10 fire engine has an Iveco Eurocargo 4x2 chassis with 420 litres of CNG and a fully automatic Allison transmission. It has a range of up to 300 km or pump operation of up to four hours. Speed and power for forest fire vehicles Automatic gears are also increasingly specified on 4x4 vehicles used to tackle forest fires as they outperform AMTs in extreme conditions. Forest firefighting vehicles need to be able to carry powerful, high-capacity pumps and canons as well as very large quantities of water or other extinguishing media. And they must be able to travel rapidly over large distances and very rough and steep terrain, in extreme heat. AMTs and manual transmissions cannot cope well with these conditions. An example of a newly launched automatic forest firefighting vehicle is the Spanish-made UROVESA K6 IS, which is equipped with the Allison 3000 Series™ transmission. It features a chassis with a maximum gross vehicle weight (GVW) of 16 metric tonnes, excellent traction and extremely robust parts. According to UROVESA's President and CEO Justo Sierra, the automatic transmission, combined with an independent suspension system, affords greater guarantees of safety and efficiency than other vehicles and is in great demand for forest firefighting applications because it can travel at twice the speed of conventional 4x4 trucks. "These transmissions facilitate driving, prevent gear shift errors, enable both hands to be on the wheel at all times and enhance driver ergonomics and safety," explained Sierra. The UROVESA K6 IS forest firefighting vehicle, made in Spain, equipped with a fully automatic transmission. It can travel at twice the speed of conventional 4x4 trucks combating vehicle rollback There are a number of ways in which automatics help reduce accidents and improve driver awareness, comfort and safety, from combating vehicle rollback – a major concern with manual transmissions – to providing superior vehicle control and manoeuvrability at low speeds. Furthermore, because the engine's responses are so closely related to what the driver asks of it, the vehicle's start-up progress is more predictable to cyclists and pedestrians who might otherwise misinterpret a slow start as an intention to remain stationary. Electronic features like putting the transmission into neutral when leaving the cab or safety interlocking with body equipment further reduce the risk of accidents. Built to last Fire vehicles tend to be in use for only a few hours each week, with low mileage. Consequently, they can be operational for up to 25 or 30 years. So it's even more important for fleet buyers that they get specifications right, to ensure their vehicles will pass the test of time and provide the performance they need for decades. That's one more reason why so many continue to opt for Allison planetary automatics.
News mentions
Equipment is an important element in fighting fires, and in keeping firefighters safe. But what new needs are driving the development of equipment? How can equipment expand its role in fighting fires, or in managing building occupancy and traffic flow for that matter? We asked our Expert Panel Roundtable: What are the new trends and opportunities in firefighting equipment?
Experts sections