Mike Stonehouse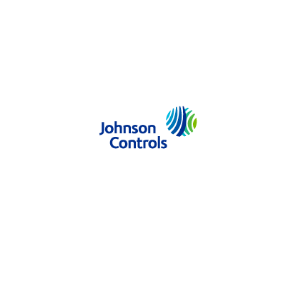 Mike Stonehouse
Senior Sales Engineer,
Johnson Controls
Mike Stonehouse is currently the Senior Sales Engineer Fire Detection Global Products at Johnson Controls. Mike is an AO Qualified in Fire system design, Experienced Senior Technical Support and Sales Engineer with a demonstrated history of working in the manufacturing and construction industry. Skilled in Electrical Wiring, Fire Alarm, Closed-Circuit Television (CCTV), Engineering, and Project Engineering.
News mentions
FIA are committed to listening to the members and the wider fire industry and through offering online examinations hope this enables fire professionals from around the country, and the world, to take advantage of their time at home to complete the industry-recognized qualifications as there is no other way to raise the knowledge and gain qualifications right now. From June 1st the FIA will provide online examinations where required for their training Full requirements to take the exams will be published in due course Those who have taken training online and due an exam will be notified about available dates Delegates who had resits exams canceled since the start of April will be contacted about sitting exams online At present, online exams are only for the range of qualifications Qualifications eligible for online exams Fundamentals in FD&A units 1 & 2 Foundation course Environmental course FD&A Advanced maintainer FD&A Advanced commissioner FD&A Advanced installer Fire professionals from across the industry and the United Kingdom shared Online Exam Testimonies. Employee Perspective "After waiting to rebook my exam with the FIA, I was lucky to have the chance to help them trial there new online examination for the BS 5839-1 Fundamentals qualification. I would recommend using the FIA's new exciting online course and examination if you cannot attend the class. Another benefit is that it lets you do the course at your own pace and take the exam without having to travel. I found that it is essential to read and revize the BS-5839-1 before the exam." Ben Grimble, Fire Alarm and Extinguisher Engineer, M&G Fire Protection (Essex) Ltd. Engaging material "The exam was very easy to follow and presented in a clear concise way, the material was engaging and the manner adopted by the trainer put you at ease. The exam was well managed and felt like it was taken seriously, as it should." "It felt like you were in the classroom with little difference, perhaps a sign of new times. It also gave me the chance to complete the sessions and help me gain my AO Level 3 qualification and if I had to wait for the classroom exam would have added a lengthy delay." Mike Stonehouse, Senior Sales Engineer, Johnson Controls. Employer's Perspective "As Director of M&G Fire Protection (Essex) Ltd we have used the FIA training services for several years, the training has always been to a very high standard, we have now had staff pass the Level 3 Fundamentals conversion course, the Level 3 Fundamentals course and are pleased to have our engineer Ben Grimble to be the first engineer in the UK to pass the online examination." "In this changing world, it is vital that every company and organization changes its practices to suit the working practices put upon by this pandemic, by enabling engineers to remote learn and also pass an accredited exam through modern technology is great news and enables us as a Company to continue to progress with our training program," said Steven Middleton, Director, M&G Fire Protection (Essex) Ltd. Course recommendation "With the support of the FIA and the technology used Ben has said that he found the online exam to be a great benefit as it eliminates the stress and tiredness caused by traveling and is far less stressful taking the exam in the comfort of his own home rather than a classroom-type scenario, both Ben and the company are delighted that he has achieved the same Level 3 accredited exam as his work colleagues who completed the classroom-based exam." "All of us at M&G Fire Protection would like to congratulate Ben and the FIA for this positive step forward and would highly recommend the course and exam to other engineers whether working or on Furlough at present," Steven concluded.
Experts sections