Matthew Hammon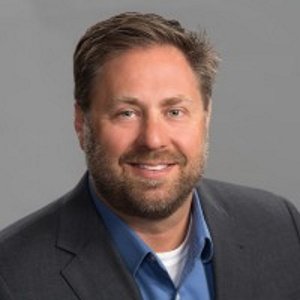 Matthew Hammon
Chief Executive Officer,
Rapid Fire Protection, Inc.
Matthew Hammon is the Chief Executive Officer at Rapid fire Protection, Inc. Matthew Hammon has a Bachelor of Science (BS) degree in Mechanical Engineering.
News mentions
Boyne Capital Partners, LLC ("Boyne") is pleased to announce that Rapid Fire Protection Group, Inc. ("RFPG"), a Boyne portfolio company, acquires Brick Wall Fire Sprinkler, LLC ("Brick Wall"), a provider of fire protection solutions to customers throughout the Central Colorado market. Founded in 1988 by Roger Wallace and headquartered in Colorado Springs, Brick Wall provides design, installation, and ongoing service of fire suppression systems for large-scale facilities across a wide range of end markets including commercial office, industrial, multifamily residential, healthcare, government, and mixed-use. Roger Wallace will continue to lead operations in Colorado Springs as part of RFPG. Deep customer relationships Brick Wall's strong leadership team make it a great fit for the RFPG family" Matt Hammon, CEO of RFPG, said, "We are excited to have Brick Wall join the platform and expand RFPG's presence in the high-growth Colorado market. Brick Wall's strong leadership team, broad technical expertise, long-term track record for quality, and deep customer relationships make it a great fit for the RFPG family." Roger Wallace, President of Brick Wall, said, "We are thrilled to be joining RFPG, which will enhance our ability to deliver the highest level of service to our customers, further grow our presence in the market, and expand our fire protection offerings. I am confident that Brick Wall and its team will continue to thrive as part of RFPG." Acquisition growth strategy Boyne Managing Partner and CEO Derek McDowell said, "Our goal in forming RFPG was to assemble leading fire protection experts across the Western U.S.; the acquisition of Brick Wall represents further progress toward that objective while also accelerating RFPG's momentum in the exciting Colorado market. We look forward to continuing to support RFPG as it implements its organic and acquisition growth strategy." RFPG is a platform investment in BCM Fund I. Boyne Capital is dedicated to investing in the lower middle market sector, specifically companies with revenues of less than $100 million and EBITDA of $3 million to $10 million.
Experts sections