Lasse Boesen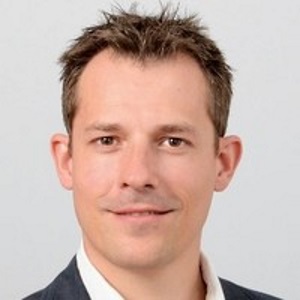 Lasse Boesen
Global Product Manager (Trade),
VIKING Life - Saving Equipment A / S
Lasse Boesen is currently working in the capacity of Global Product Manager (Trade) at VIKING Life - Saving Equipment A/S. He has prevously held the profiles of Sales Director and Sales Manager at the firm. Lasse is an alumnus of the prestigious Syddansk Universitet.
News mentions
VIKING Life-Saving Equipment has acquired HydroPen, the company behind the unique HydroPenTM container firefighting solution supplied to hundreds of ships. HydroPen's rapid uptake has been due to its combination of innovation, efficiency and ease of use. Attached to a ship's hose and raised on a telescopic arm by a single crew member, water pressure alone powers its 'drill and spray' nozzle to penetrate a container door before switching to spray mode to extinguish a fire with water, foam or CO2 – directly at its source.HydroPen was founded in 2016 by Martin Winkel, CEO and Jesper Rosenfelt Hansen, CTO and system inventor. Their inspiration was to apply innovative, safe and user-friendly technology, to revolutionize firefighting on board container vessels. fire-fighting equipment improvements Around the same time, the need for new solutions was on the rise across the industry. Nine major container ship fires were reported in 2019, followed by ten incidents in 2020, while the leading transports and logistics insurer, TT Club estimates that a container fire occurs on average once every 60 days. The International Union of Marine Insurance has called for ship design and fire-fighting equipment improvements on Ultra Large Container Ships. The acquisition also follows a fire in April onboard a 4,200TEU container ship off Malaysia, which called 50 local firefighters into action after the vessel returned to anchorage. "This is a significant acquisition for VIKING and for safety in the container shipping industry," says Lasse Boesen, Senior Product Manager, VIKING. "We approached the HydroPen originators shortly after the system won the 2017 Danish Tech Challenge accelerator prize. From its official launch at SMM 2018, VIKING became HydroPen's exclusive distributor, going on to support orders from some of the industry's biggest names." integrating HydroPen We are integrating HydroPen into our portfolio, in another evolution of our full scope strategy for marine safety: "Once crews familiarize themselves with HydroPen, there is no going back - and since its introduction, the system has already proven itself in live firefighting situations. Recently, HydroPen has also generated interest among land-based fire-fighting operators who have been quick to recognize its value," adds Boesen. "We are integrating HydroPen into our portfolio, in another evolution of our full scope strategy for marine safety," says Henrik Uhd Christensen, CEO, VIKING. "The HydroPen system meets a specific and widespread industry challenge and safety concern while aligning with VIKING's role as an innovation leader and trusted safety partner, as also demonstrated by the system winning the Safety at Sea Award for Best Safety Product, Fire-fighting." container firefighting technology Both HydroPen's Martin Winkel and Jesper Rosenfelt Hansen are happy to see VIKING carry the baton forward on bringing the HydroPen system to market. "VIKING and HydroPen have enjoyed an exceptional spell of cooperation from day one" says Mr. Winkel and continues: "Driving innovation at the service of saving lives is at the core of what we've wanted to achieve with HydroPen and we are confident that our innovation will be safe with VIKING. Together we have successfully positioned the HydroPen system as the most innovative container firefighting technology in the industry and we can't wait to follow the journey ahead, both as active stakeholders in the transition period and beyond."
Container firefighting across the V.Ships Hamburg container ship fleet has been entrusted to the HydroPen system, after VIKING Life-Saving Equipment secured a contract to protect over 40 ships against one of the industry's fastest growing safety hazards. Countering rise in container fires The alarming rise in the number of container fires has brought calls for urgent action from the International Union of Marine Insurance (IUMI), with stakeholders urged to encourage IMO to strengthen fire protection and review firefighting equipment onboard existing ships. Fighting a fire high up in the stack from the deck is often ineffective, with containers dowsed on the outside while materials inside continue to burn. As ship sizes have increased, so have stack heights. HydroPen Container firefighting system HydroPen system is based on an innovative drilling and spraying machine that allows deck crew to fight fires successfully The HydroPen system is based on an innovative drilling and spraying machine that allows deck crew to fight fires successfully high up in the stack. Developed by Rosenby Engineering and distributed exclusively by VIKING, the HydroPen unit is attached to existing ship hoses and raised by a single crew member using a telescopic lift. The HydroPen is powered by water pressure alone and drills through the container door before switching to spray mode to extinguish the fire with water, foam or C02. "For V.Ships, new technologies that support safety excellence are always welcome, while keeping customers ahead of the competition through innovation is one of our core values," says Franck Kayser, Group Managing Director, V.Ships Ship Management. "HydroPen is an easy to use but ground-breaking system that addresses a specific industry concern. Its adoption fleetwide aligns with our 'safety first' commitment." Container ship fleet fire safety VIKING will deliver 88 HydroPen systems to 45 V.Ships Hamburg container ships by February 2020. One unit will be positioned astern and the other towards the bow to enable rapid response. "Securing an order of this magnitude from one of the leading ship management companies in the world is a major vindication of the work behind bringing the HydroPen system to market," says Lasse Boesen, Product Manager Trade, VIKING. Enhanced fire safety Lasse adds, "Several of the most recent container fires have occurred on very large ships. These ships can only call at a limited number of ports, making it critical that container fires are dealt with on board. The feedback that we are getting on HydroPen is that the system's true value comes from its being so easy to use." The HydroPen has already seen service, after a pilot system was used to extinguish a real fire at sea "We continuously seek to offer the very latest technologies to our maritime customers and in the HydroPen we believe we have a solution that will quickly become a 'must-have' to address a serious and widespread issue," says Benny Carlsen, VIKING Senior Vice President. The HydroPen has already seen service, after a pilot system was used to extinguish a real fire at sea, he adds. VIKING and V.Ships partnership On the cooperation between VIKING and V.Ships, VIKING's Sales Director for Europe and Africa, Dorte M. Hansen comments, "V.Ships is a valued customer and a true first-mover when it comes to safety. We're delighted that they trust our solutions when it comes to protecting their crews and assets." VIKING is a global renowned security and fire safety company in maritime and offshore applications. VIKING's products and safety solutions save and protect people all over the world. They provide essential safety and fire-fighting equipment, including chute and slide-based marine and offshore evacuation and crew transfer systems, life rafts, lifejackets, immersion suits, fire suits, work suits, pilot suits, transportation suits, man overboard (MOB) boats, davits and other life-saving appliances.
The globally exclusive HydroPen distributor and renowned safety solutions expert, VIKING Life-Saving Equipment, has announced the signing of a fleetwide contract with a major global container shipping operator to integrate the HydroPen System for container firefighting. Beyond the revolutionary system developed by Rosenby Engineering, the scope of supply also includes MED approved mobile water monitors, providing a further boost to the operators' onboard fire safety setup. Closing the container safety gap With the deal, the operators fleet becomes the first to enjoy all the benefits of the technologically forward HydroPen System, which enables crew to safely and efficiently tackle costly container fires at heights. Typically, when container fires are at heights above the reach of the crew, they are fought indirectly by dowsing the burning container and its surroundings with water. This conventional method is ineffective, dangerous, and can destroy precious cargo. The intelligently designed HydroPen System, however, uses pressurized water to drill through container doors, before automatically switching to fire extinguishing mode - putting out the fire directly at its source. HydroPen System HydroPen System uses pressurized water to drill through container doors, prior to switching to fire extinguishing mode Prior to full fleet integration, the customer has tested the HydroPen System thoroughly and was pleased with the results. The HydroPen System was found to be simple, efficient and flexible to use for both elevated containers and containers in cargo holds using the HydroLock accessory. It only requires one person to use the system, which frees up other personnel for other important tasks during an emergency. Lasse Boesen, Global Manager Trade at VIKING expected such an assessment. He said, "This reflects a lot of the positive feedback VIKING has gained after performing tests with some of the world's largest container ship owners." VIKING customized aviation suit Training to use the HydroPen is minimal. Crew only need to hoist the HydroPen drilling unit to the doors of the burning container using the telescopic lift supplied with the system. The drilling and extinguishing process is then carried out automatically and with minimum risk to the crew. The HydroPen System is able to spray water, foam and even CO2 into containers - depending on the fire type. What's more, the system only requires a ship's existing fire hoses and water pressure to function.
Experts sections