Kent Tyler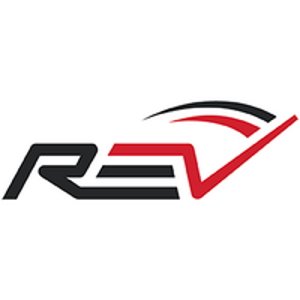 Kent Tyler
President,
REV Group, Inc
Kent Tyler is presently the President of Rev Group, Inc. Prior to this, he was an executive VP at USSC Group, managing partner at KPAJ Holdings LLC, President & CEO of bus & mobility group at REV Group, President/CEO at E-ONE, and more. Kent holds a Bachelor's degree from Oklahoma State University and a Master's degree from Missouri State University.
News mentions
REV Fire Group, part of REV Group Inc., a foremost manufacturer of specialty vehicles and related aftermarket parts and services, announces it will introduce the first fully electric North American-style fire apparatus. Developed with technology partner Emergency One Group LTD – maker of the world's first EV fire truck – this new electric fire truck packs 316 kW of proven automotive-grade batteries to deliver the longest electric pumping duration in the industry. This enables departments to drive and pump on electricity only. Authority Comments "Our superior battery storage solution allows us to complete a fully electric NFPA pump test, while maintaining a safer, lower center of gravity," said Roger Lackore, Senior Director of Product Development, REV Fire Group Engineering. "A range-extender diesel engine is used for backup when pumping beyond three to four hours on a hydrant or for extended operation in blackouts and natural disasters." The rig features a North American design and is completely customizable to every department's unique needs "Our new fully electric fire truck reflects our continued drive to innovate industry-leading fire apparatus built with strength and durability specifically for the fire service vocation," said Kent Tyler, President, REV Fire Group. "As we all focus on working and living in a more sustainable way, it will help fire departments throughout North America protect not only their citizens but the environment as well." Vehicle availability Available for delivery in 2022, the rig features a North American design and is completely customizable to every department's unique needs. It is built utilizing locally stocked components, making replacement parts readily available so customers can keep their equipment maintained and in top condition. This new product is available for preorders through any E-ONE, KME, Ferrara, or Spartan ER dealer sales representative.
REV Group®, a pioneering provider of best-in-class specialty vehicles, including fire apparatus brands such as E-ONE®, KME®, Ferrara™, Spartan Emergency Response®, Smeal™, and Ladder Tower™, will display more than 30 fire apparatus and the latest in technological advancements at the REV Fire World of Innovation and Protection booth during FDIC International (Fire Department Instructors Conference) in Indianapolis, Indiana from August 5 – 7, 2021. In keeping with REV Fire Group's FDIC theme of "Relentless Innovation & Continuous Protection," a dedicated exhibit will showcase the latest technological advancements for the fire service. This will include: Smart Reach™ Multi-Stance™ System: Through augmented reality, attendees can experience firsthand this patented new Smeal ladder and outrigger control system that offers 360-degree, no dead-zone functionality on aerials that can be adapted to the scene while maintaining full reach. The Smart Reach control console provides real-time data, and its electric and hydraulic aerial controls offer the ultimate in smooth operation. It also offers Advance Rung Lighting, a series of RGB LED light strips that can have customized patterns running the length of the ladder. Smart Flo™: This integrated pressure governor system for fire apparatus allows control of both water flow and foam from one location. It features a one-button pump shift for ease of operation, automatic pump protection, and a camera display of the officer's side, offering firefighters total control at any fire scene. ECO IDLE-TEC™: This idle reduction system specifically designed for fire apparatus shuts off the main engine during EMS and rescue calls, eliminating loud diesel engine noise and exhaust while maintaining power for lighting, air conditioning, and more. This reduces operating costs, protects the environment, and improves driver safety and comfort. Active Air Purification System: Designed with advanced Photohydroionization® (PHI Cell) and UV technology, these units kill 99 percent of pathogens, including the virus which causes COVID-19, in the air and on surfaces delivering better air quality and a safer cab environment for your crew. tractor-drawn aerials Representatives of each of the fire brands will also be on hand to discuss the unique features of each of the fire apparatus that will be on display during the conference. Approximately 33 vehicles in various configurations will be showcased including 15 aerials – among them, three tractor-drawn aerials. "We have an exciting lineup of apparatus and the latest in technology to share with FDIC attendees this year," said Kent Tyler, President of REV Fire Group. "Our theme of 'Relentless Innovation & Continuous Protection' speaks well to what our brands provide in serving fire departments and their local communities. We look forward to sharing this with everyone at FDIC!"
REV Group, a manufacturer of specialty vehicles, including fire apparatus brands such as E-ONE®, KME®, Ferrara®, Spartan Emergency Response®, Smeal®, and Ladder Tower®, is pleased to announce the Apparatus and Technology Conference, a three-day virtual event from May 18 to May 20, filled with the latest in fire apparatus and innovative technologies. REV Group is partnering with Clarion, which owns the FDIC and publications, to produce the virtual Apparatus and Technology Conference. Hosted and moderated by Bobby Halton, Editor in Chief of Fire Engineering magazine and Education Director of FDIC, the conference will allow customers to connect with representatives from each of the various companies and learn about the latest trends. Event Schedule From custom rescue pumpers and aerial ladders to the innovative systems that support them, attendees will discover useful information via product walk-around presentations and live Q&A sessions for specifying trucks for both today and tomorrow. The scheduled agenda is as follows: May 18 – Technology Day New Spartan FC-94™ Chassis Identifying Clean Cab Solutions That Are Right for Your Department New Smart Reach™ Multi-Stance Aerial Controls and Advanced Rung Lighting Latest in Fire Apparatus Chassis Suspensions for the Fire Service May 19 – Aerial Demonstrations KME Tractor-Drawn Aerial™ for North Penn Volunteer Fire Co., PA E-ONE HR 100 Single Rear Axle Ferrara HD-107™ Rear Mount Ladder May 20 – Pumper Demonstrations KME X-Series™ Custom Pumper E-ONE eMAX® Custom Pumper Ferrara Cinder® Top Mount Custom Pumper for Bayou Blue, LA Smeal Top Mount Enclosed Custom Pumper for Calgary, Alberta Fire Industry Advancement As a bonus, conference attendees will get a behind-the-scenes tour of a world-class fire truck chassis manufacturing operation and explore how to design and manufacture a true purpose-built fire truck chassis. "We're excited to once again bring an event of this magnitude to the fire industry," said Kent Tyler, President, REV Fire Group. "We are building upon the success of last year's virtual expo, and we think it's important to offer the fire service easy access to the latest information regarding industry-leading apparatus and technology. Each of our fire truck brands are committed to the advancement of the fire industry through product innovation and valuable education." Sponsors for the conference include United Safety & Survivability Corporation (USSC), IDEX Corporation, W.S. Darley, Whelen, and Hendrickson International.
Experts sections