Ken Zagzebski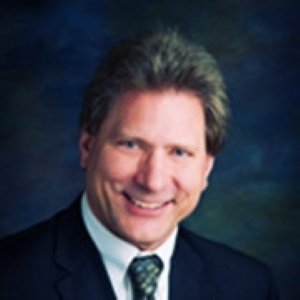 Ken Zagzebski
President of AES Southland Energy,
AES Corporation
Ken Zagzebski is currently working in the capacity of Executive Chairman, IPL and DPL and President, AES Southland Energy at the AES Corporation. Ken has previously served as Vice President, Utility Solutions at Ventyx and Vice President and Chief Operating Officer at Xcel Energy. Ken is an alumnus of the prestigious University of Minnesota.
News mentions
Salt River Project (SRP) has announced the contract execution and the start of construction with The AES Corporation (AES) for SRP's first standalone battery-based energy storage project. The 10-megawatt, four-hour duration energy storage solution, to be supplied by Fluence, will provide peaking capacity that will inject power into the grid during high peak demand periods for SRP customers. Grid-scale battery storage Energy storage is already providing a wealth of services to central Arizona's grid through other deployments" The 10-megawatt project, to be built in Chandler, was procured as part of an SRP initiative to learn more about grid-scale battery storage so that SRP will be better prepared to implement battery storage technology at an even larger scale in the future. "Energy storage is already providing a wealth of services to central Arizona's grid through other deployments, from supporting the growth of renewables to boosting reliability on transmission and distribution grids," said Mike Hummel, SRP's General Manager and Chief Executive Officer, adding "This latest investment will add much-needed efficiency and value for our more than 1 million electric consumers." Advancion energy storage technology platform Under the 20-year agreement, AES will provide SRP with the 10-megawatt, 40 megawatt-hour battery-based energy storage system that will be charged by an SRP distribution substation. Fluence's Advancion energy storage technology platform was selected to meet SRP's need for an industrial-strength solution with high dependability, reliability and the ability to evolve over long-term operations. The solution can deliver the energy equivalent to power about 2,400 homes in the greater Phoenix metropolitan area for up to four hours and will help SRP assess how best to scale up future energy storage projects across its 2,900-square-mile electric service area. Energy storage project SRP's new energy storage project marks the latest move to secure resources that can better serve and enable the integration of more renewables for its electric service area. This comes at a time when Arizona is evaluating steps to transform its energy infrastructure, including proposals for both the largest energy storage target in the United States, 3 gigawatts (GW) by 2030 and a 'clean peak' standard. "AES is committed to developing solutions which will accelerate a cleaner and greener energy future," said Ken Zagzebski, President of AES Southland Energy, adding "This project will allow SRP to continue meeting customer demands while also supporting the ongoing integration of renewable power sources." Deploying energy storage solutions SRP, AES and Fluence will deliver a long-lasting, reliable energy storage solution for central Arizona's power grid As one of the renowned provider of power to the greater Phoenix area, SRP is drawing on both AES' experience developing energy storage projects across its platform and Fluence's expertise in designing and deploying energy storage solutions in 16 countries. Together, SRP, AES and Fluence will deliver a long-lasting, reliable energy storage solution for central Arizona's power grid and SRP's electric customers. The Fluence team, the product of merging AES Energy Storage and the Siemens' energy storage team, has a successful track record of deploying and operating energy storage for more than 10 years, including many of the first or largest systems in each market. Industrial-grade energy storage solutions Fluence delivers superior value for its customers by providing proven, industrial-grade energy storage solutions that perform critical tasks reliably and cost-effectively. "We're proud to support Salt River Project and AES in adding fast, flexible and zero-direct-emissions energy storage to SRP's network," said Stephen Coughlin, CEO of Fluence, adding "With proven energy storage solutions, Fluence is helping SRP deliver more low-cost renewable energy and greater value to Phoenix residents." AES chose Mortenson as the EPC construction partner for the project. Mortenson has experience in the energy storage market and will be performing the engineering, procurement and construction for the balance of plant portion of the project. "Mortenson is honored to be a part of this team and advancing our involvement in this exciting part of the utility electrical sector," said Brent Bergland, General Manager of Mortenson's energy storage business.
Experts sections