Ken Bush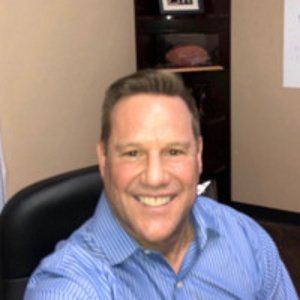 Ken Bush
President of Fire Division,
Shur-Sales & Marketing, Inc.
Ken Bush is currently working as the President of Fire Division at Shur-Sales & Marketing. With over 30 years of working with firefighters, Ken has extensive product knowledge in SCBA, PPE, and loose equipment. He went to the University of Florida, where he graduated with a Bachelor's degree in Business Administration.
News mentions
LION and Shur-Sales & Marketing, Inc. are partnering to expand the sales coverage, service, and support of LION's personal protective equipment (PPE) and training products along with LION's distribution partners throughout the western states. LION is the family-owned manufacturer of first responder personal protective equipment (PPE) in the United States. In addition to producing some of the most high-quality, turnout gear available, LION also offers a holistic suite of critical fire service products and services that no other US manufacturer provides. Product Portfolio From state-of-the-art digital fire training tools to live-fire training products and custom builds, LION's training product portfolio covers a large spectrum of fire department training needs. Additionally, LION TotalCare® provides first responders with professional PPE cleaning, repair, and inspection services as a verified Independent Service Provider. Addition-To Sales Team "We are excited to partner with the Shur-Sales team of industry sales professionals," said Mark Smith, President of LION Americas. "Their passion for helping firefighters, combined with their commitment to great service and technical product expertise will be a great addition to the LION sales team and our distribution partners as we continue to grow and service our business in the West." About Shur-Sales & Marketing We are proud to align ourselves with a family company that shares so many of our core values" Shur-Sales & Marketing, based in Englewood, CO, is a multi-divisional independent manufacturers' representative firm that has a sales force in the Industrial Safety Equipment and Fire-Fighting Equipment marketplaces. Shur-Sales prides itself in offering the best sales support and access to technical product expertise so that its customers can make informed decisions about important life-saving equipment. Growing Partnership "We are proud to align ourselves with a family company that shares so many of our core values as well as the same passion for the safety of our first responders," said Ken Bush, President of Fire Division of Shur-Sales & Marketing. "We look forward to sharing LION's offering with our customers and growing this partnership for many years to come."
Experts sections