Kat Schabowska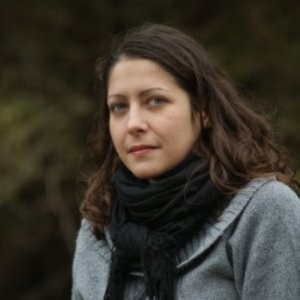 Kat Schabowska
Marketing Communications Executive,
Fire Industry Association (FIA)
Kat Schabowska is currently working as a Marketing Communications Executive at Fire Industry Association (FIA). She has done her graduation in marketing from West Thames College.
News mentions
Door solutions manufacturer, Comelit UK acquires FIA membership Comelit UK has become a member of the prominent Fire Industry Association (FIA), following the introduction of its new fire division, designed to complement its renowned security portfolio. Fire detection systems The Italian door entry manufacturer, known for its fire safety and door solutions, now offers a range of automatic fire detection systems, including conventional and addressable panels, that have proven successful across Europe. And pledging its commitment to the sector, Comelit has become a member of the FIA, as the largest fire protection trade association in the UK and influential in helping to promote and shape legislation and professional standards in the fire industry. Says Colin Smith, Fire Manager Comelit UK: "One of my first priorities in my new role was to ensure Comelit joined the FIA. This was not only to cement our commitment to the fire industry but also define our position in alignment with an organisation that can set industry best practice, shape standards and influence legislation. I am looking forward to attending the FIA networking events and conference opportunities, to raise awareness of our new fire division, and with an ability to present a portfolio of products that achieves the highest safety standards, without compromising on the style and aesthetic that is synonymous with the Comelit brand." Fire Industry Association membership Comelit will now be able to present its membership of FIA with use of its logo on all printed and digital media; to demonstrate its dedication to an organisation associated with quality, credibility and raising industry standards. Kat Schabowska, Marketing Executive at Fire Industry Association added: "The FIA has a duty to inform the public about good practice. Employers are often confused about their responsibilities, and it is our duty to provide the necessary guidance and requirements to achieve the standards. We are delighted to welcome Comelit UK on board as it launches into the fire industry. What this demonstrates is a commitment to offering products and services to the highest standards, which achieve our strict membership criteria. We look forward to working with Colin and the team."
FIM Expo focuses on showcasing the latest products and developments in this sector of the industry The Fire Industry Manufacturers Expo (FIM Expo) 2018 will take place at Ashton Gate Stadium, which is the home of Bristol City F.C. and Bristol Rugby. Organised by the Fire Industry Association (FIA), FIM Expo features many of the UK's leading fire detection and alarm manufacturers and focuses on showcasing the latest products and developments in this sector of the industry. The FIA will also be hosting two free seminars at the Expo. One will outline the changes on BS 5839-1:2017 and the second one will focus on the future of qualifications in fire detection and alarms. Both seminars are CPD accredited and free to attend. With a wide range of exhibitors confirmed so far, FIM Expo is for anyone working in this area, whether as an installer or maintainer of fire detection and alarm systems, a manager of such systems in commercial premises or as an architect or person specifying what type of fire protection systems should be installed in a building. "We are absolutely delighted to present FIM Expo," said Kat Schabowska, the Event Co-ordinator, "it's a fantastic place for like-minded individuals to meet, exchange ideas, network, and learn more about new products from a wide range of manufacturers. New products are being released onto the market all the time and this is a great way to come and see them first-hand and discuss how these new products might work for you." With an average of 25 exhibitors over the last few years, FIM Expo has grown to become the best local expo for the fire industry.
Experts sections