Jonathan Ginnelly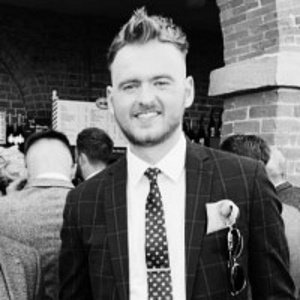 Jonathan Ginnelly
Fire Division Manager,
Videcon Ltd
Jonathan Ginnelly is the Fire Division Manager at Videcon Ltd. Previously Jonathan Ginnelly was the Sales Executive at Dragon Select.
News mentions
Nittan are delighted to announce that Videcon Ltd. has now been appointed as a Nittan Elite Distribution Partner. Sadly, Nittan's Northern Regional Sales Manager, Steve McCarley was unable to present the Nittan Elite wall plaque directly due to the current COVID-19 restrictions. So, Alan Fowlie, Fire Sales Director of Videcon, kindly provided the photographs and reports that he and Jonathan Ginnelly proudly took delivery of their Nittan Elite plaque and are honored to become Nittan Elite partners. Demonstration Equipment Since their expansion to cover the Fire Alarm industry, Videcon has shown an extraordinary commitment to the Nittan brand and products. Fully functional Nittan demonstration equipment is available at their Heckmondwide and Wirral demo/training rooms to enable customers to get hands-on and learn about the products.
Nittan are delighted that Videcon have given pride of place to a Nittan product demonstration board. Their planned new demo/training room will include a fully functional Nittan board to enable customers to get hands on with Nittan's products. Addressable fire detection devices The Nittan demonstration board features the Evolution 1 panel and a number of the key Evolution analog addressable fire detection devices, complementing fire and security products already on display at Videcon. Fortunately, just before the current COVID-19 lock down, Nittan's Northern Regional Sales Manager, Steve McCarley was able to hand over the Nittan demo board to Jonathan Ginnelly of Videcon. Jonathan stated, "It was great to catch up with Steve McCarley and receive a fully working Nittan demonstration board for the new Fire Demonstration Room at our West Yorkshire HQ. Since our expansion to cover the Fire Alarm industry just over 2 years ago, Nittan have been very supportive and provided all the assistance we have required. Receiving the Demo Board cements our good working relationship as we grow together."
Experts sections