John Zidar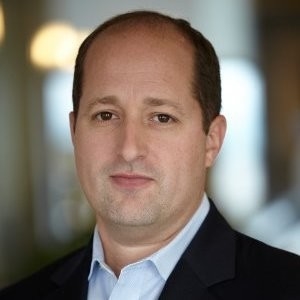 John Zidar
Corporate Vice President,
Motorola Solutions
John Zidar is the Corporate Vice President at Motorola Solutions. He is also the Member of the Great Lakes Hazards Coalition. Previously, he was the Member of Board of Directors at National Fallen Firefighters Foundation. John holds a MBA degree in Marketing Management and Electronic Commerce from DePaul University - Charles H. Kellstadt Graduate School of Business.
News mentions
Motorola Solutions launched MOTOTRBO Nitro for commercial customers, delivering an end-to-end enterprise communications solution with premium voice communications and lightning-fast private broadband data. The Nitro solution and devices will be on display this week at the company's 2019 Channel Partner Expo. "Commercial operations such as hotels, universities and warehouses rely on instant voice communications as the backbone of their workforce, and they need their broadband data to be just as dependable," said John Zidar, corporate vice president, North America Commercial, Channel & Carrier, Motorola Solutions. Clear and natural voice conversations With MOTOTRBO Nitro's reliable broadband push-to-talk, voice conversations will sound clear & naturalWith MOTOTRBO Nitro's highly reliable broadband push-to-talk, voice conversations will sound clear and natural. Users will enjoy better indoor coverage for voice and data across their entire organization, enabled by incredibly fast private broadband data at twice the capacity and up to four times the range of Wi-Fi. Using the CBRS (Citizens Broadband Radio Service) spectrum, the Nitro solution provides commercial operations with simple deployment and management of their radio network and addresses the market need for a customized private network that delivers both voice and broadband data. "Motorola Solutions' Nitro offer provides a distinct departure from classical approaches towards private mobile radio deployments," said Ken Rehbehn, principal analyst, Critical Communications, IHS Markit Technology. "By leveraging the flexible managed new spectrum available with CBRS to create a cloud-based broadband land mobile radio system, Motorola provides enterprises with the benefits of trusted push-to-talk functionality based on MOTOTRBO as well as a comprehensive private LTE data network. The approach should deliver increased voice and data functionality with a compelling total cost of ownership." Helping customers boost LMR network MOTOTRBO Nitro was developed to evolve with customers' needs as the communications landscape evolvesThe new offering showcases Motorola Solutions' commitment to providing customers with a complete suite of secure solutions that work across different bands of spectrum and network applications. Featuring push-to-talk, video feeds, enterprise security and workflow applications, as well as the first purpose-built radio to work on a CBRS network – the SLN 1000 – Nitro enriches the MOTOTRBO portfolio with broadband capabilities that help LMR customers boost their existing LMR network. Customers can easily add new users to the network while still seamlessly communicating with existing LMR two-way radio users. MOTOTRBO Nitro was developed to evolve with customers' needs as the communications landscape evolves. Whether that means advanced LMR communications, future integrations of video surveillance, a secure operations center, or leveraging artificial intelligence (AI) and analytics, Nitro is ready to scale with any commercial operation.
Experts sections