John Sullivan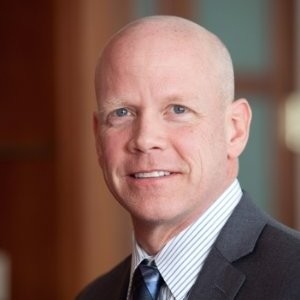 John Sullivan
Senior Vice President (VP) of Sales,
ADI Global Distribution
John Sullivan is currently working in the capacity of Senior Vice President of Sales at ADI Global Distribution. He has previously worked as Director of Electronic Security at Stanley Security Solutions. John has also worked as a National Account Manager at Honeywell/Ademco. He is an alumnus of the prestigious Western illinois University.
News mentions
Roddy Bieber, a senior executive at American Fire Protection Group, is riding around in style these days in a new Jaguar F-PACE after winning ADI Global Distribution's 2018 Customer Appreciation Car Giveaway Sweepstakes. For over 16 years, the company has been showing appreciation to its customers by presenting one lucky dealer each year with a new car. Entries for the Customer Appreciation Car Giveaway Sweepstakes are collected at all U.S. ADI Expos, and major industry trade shows throughout the year, and the winner is randomly selected. ADI's Customer Appreciation Car Giveaway Sweepstakes ADI Global Distribution's main focus is to help our customers grow their businesses" John Sullivan, Senior Vice President of Strategic Accounts at ADI Global Distribution was on hand to award Roddy his new car. "ADI Global Distribution's main focus is to help our customers grow their businesses," said Sullivan, adding "Our customers are extremely important to us, and this sweepstakes is just one of the things we do to express our gratitude for their support." For 2019, ADI Global Distribution will be giving away a new Porsche Macan. Customers can see the vehicle up close and enter for a chance to win at ISC West or CEDIA shows, where the company will drive it right into the booth. Special hazards, alarm and detections expert Roddy Bieber, who was selected from more than 5,000 entries to win the sweepstakes, serves as Vice President for special hazards, alarm and detections. He has been with Minnesota-based American Fire Protection Group, Inc. (APFG) since 2015. Bieber formerly served as the General Manager of APi Systems Group for 10 years, before the two organizations merged. Bieber began his career in life safety in 1986 in Colorado and has been an owner and manager of several businesses in the industry. Loyal ADI Global customer "What a surprise! When I got the call from John Sullivan that I had won the sweepstakes and a new Jaguar I was shocked," stated Roddy Bieber, adding, "I've been an ADI customer for over 25 years and my company, considers
ADI Global Distribution (ADI) has announced the winner of its 2018 Customer Appreciation Car Giveaway Sweepstakes. Roddy Bieber, vice president special hazards, alarm, and detections, (SHAD) at American Fire Protection Group, Inc., was selected from more than 5,000 entries to win the sweepstakes and a new Jaguar F-PACE. For 16 years, ADI has been showing appreciation to its customers by presenting one lucky dealer each year with a new car. Entries for the Customer Appreciation Car Giveaway Sweepstakes are collected at all U.S. ADI Expos, and major industry trade shows throughout the year, and the winner is randomly selected. Fire Safety Solutions Expert ADI's main focus is to help our customers grow their businesses" John Sullivan, senior vice president of strategic accounts, was on hand to award Roddy his new car. "ADI's main focus is to help our customers grow their businesses," said Sullivan. "Our customers are extremely important to us, and this sweepstakes is just one of the things we do to express our gratitude for their support. For 2019, we'll be giving away a Porsche Macan, so I encourage you to come out to ISC West or one of your local expos to get your name in the drawing." Bieber began his career in life safety in 1986 in Colorado and has been an owner and manager of several businesses in the industry. He has been with American Fire Protection Group, Inc. since 2015. Before that, he served as the general manager of APi Systems Group Inc. for 10 years before the two organizations merged. Roddy is a member of the National Fire Protection Association, the Texas Fire Alarm Association, and is a past board member of the Fire Suppression Systems Association. "What a surprise! When I got the call from John Sullivan that I had won the sweepstakes and a new Jaguar I was shocked," said Bieber. "I've been an ADI customer for over 25 years and my company, considers ADI to be a very strong partner. The customer service we get from our local team is top notch."
Experts sections