John Dinning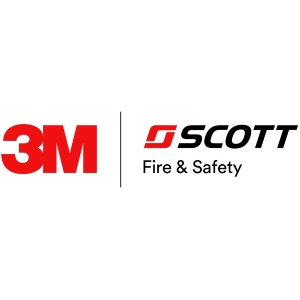 John Dinning
Business Unit Manager, SCBA and Fire Solutions,
3M Scott Fire & Safety
John Dinning is currently working in the capacity of Business Unit Manager, SCBA and Fire Solutions at 3M Scott Fire & Safety. He has previously worked as Director of Marketing at IDEX Corporation, North American Product Line Manager at Scott Safety and Product Manager at TRACO. John is an alumnus of the prestigious Carnegie Mellon Univeristy - Tepper School of Business.
News mentions
3M Scott has pledged $100,000 in charitable donations to the firefighter community over the next two years as part of a comprehensive cancer prevention and awareness initiative. The program reflects the company's commitment to protect first responders; its first recipients will be announced at the 3M Scott Customer Event April 25 at FDIC International. Firefighter health and safety "The long-term effects of carcinogen exposure to firefighters is a serious issue that must come to the forefront of our industry," said Jeff Emery, global business unit leader, SCBA and fire solutions for 3M Scott. "One of 3M Scott's core values is to protect those who protect our communities, and this program gives us a unique opportunity to do that. With this initiative, we're set to provide funding to like-minded groups who are building awareness, sharing best practices and working toward cancer prevention for first responders." The new charitable initiative builds on 3M Scott's commitment to firefighter health and safety through innovative product development. 3M Scott is known globally for its respiratory and personal protective and safety devices, including the new Air-Pak X3 Pro. Air-Pak X3 Pro The Air-Pak X3 Pro combines advanced material selection with an easy-to-remove harness for cleaning, decontamination and serviceability. The harness can be laundered at the station to minimize contamination. Additionally, the X3 Pro offers Bluetooth technology for fire ground connectivity, and comfort features that reduce fatigue and improve performance. We're continually looking for ways to protect firefighters on the job and during cleanup through product innovation" Complementing initiatives such as sponsorship of the National Fallen Firefighters Foundation and the Fire Service Occupational Cancer Symposium, 3M Scott's donation will enable other organizations to join their fight in minimizing carcinogen cancer hazards facing firefighters. Respiratory and safety equipment "We're continually looking for ways to protect firefighters on the job and during cleanup through product innovation," said John Dinning, business unit manager. "We're excited to take this mission one step further and collaborate with others in the industry to raise awareness and share best practices that will help to extend the safety of firefighters everywhere." 3M Scott manufactures innovative respiratory and personal protective equipment and safety devices to protect emergency services and first responders from inherent environmental hazards around the world.
Experts sections