John C. Pfeifer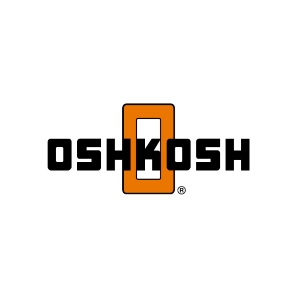 John C. Pfeifer
Executive VP and COO,
Oshkosh Corp.
John C. Pfeifer works in the capacity of Executive VP and COO at Oshkosh Corporation. He has previously wroked as President at Mercury Marine, as VP at Brunswick Corp. and VP & GM for ITT Industries. John is an alumnus of the prestigious University of Michigan.
News mentions
Oshkosh Corporation, an innovator of mission-critical vehicles and equipment, announced that John C. Pfeifer, Executive Vice President and Chief Operating Officer, has been appointed President and Chief Operating Officer of Oshkosh, effective May 11, 2020. Mr. Pfeifer will continue to report to Wilson R. Jones, Chief Executive Officer. Mr. Pfeifer joined Oshkosh in May 2019 and has been responsible for overseeing the Company's Access Equipment, Fire & Emergency and Commercial segments. As President, Mr. Pfeifer will also assume responsibility for the Company's Defence segment and the global supply chain, digital technology and marketing functions. Robust response to the COVID-19 pandemic "Since joining Oshkosh, in addition to leading our non-Defence segments, John has been instrumental in supporting our MOVE strategy, leading our simplification and productivity efforts, driving innovation and growing our lifecycle parts and services," said Jones. "Additionally, John has demonstrated strong People First leadership in helping to quickly implement a robust response to the COVID-19 pandemic by focusing on the wellbeing of our team members and communities while continuing to support our customers. This transition of the President role to John reflects our confidence in him and his ability to lead and advance the Company." "Oshkosh is truly a different integrated global industrial company," commented Pfeifer. "We have incredible people who are able to leverage operational synergies, technology and scale to meet the needs of diverse customers. I am committed to our purpose of making a difference for those who build, serve and protect communities around the world. I look forward to continuing to work closely with Wilson, our leadership team and our talented team members as we position Oshkosh for long-term success."
Oshkosh Corporation, global designer and manufacturer of specialty vehicles, heavy trucks, emergency services vehicles, vehicle bodies and access equipment, has announced that it has appointed John C. Pfeifer as Executive Vice President and Chief Operating Officer, a newly created role, effective May 1, 2019. Fire solutions head Pfeifer brings to Oshkosh more than 25 years of senior leadership and management experience, most recently serving as President of Mercury Marine, a division of Brunswick Corporation. He will be responsible for Oshkosh's commercial business portfolio, including the access equipment, fire & emergency and commercial segments and will play a vital role in shaping and executing the Company's business strategy. Pfeifer will report to Wilson R. Jones, President and Chief Executive Officer. "We welcome John to the Oshkosh team and are pleased to have an executive of his caliber in this important role," said Jones. "John is a proven leader with a history of delivering sustained operational and financial performance. We look forward to benefitting from his expertise and experience." Specialty vehicles firm I am excited to take on this new role to help advance Oshkosh's key strategic initiatives and to support Oshkosh's global operations" "I am excited to take on this new role to help advance Oshkosh's key strategic initiatives and to support Oshkosh's global operations," said Pfeifer. "I look forward to working closely with Wilson and the entire team to build on Oshkosh's momentum and positive culture as we position the Company for continued success and value creation." Pfeifer brings to Oshkosh a wealth of global leadership and general management experience with a track record of delivering sustained improvement in sales and earnings growth as well as operating performance. For the past five years, he led Mercury Marine, the world leader in marine propulsion systems, to significant sales and operating margin growth. Emergency and fire safety vehicles expert Under his leadership, Mercury has been recognized with numerous awards for innovation, sustainability, and manufacturing and was in the top 100 on the Forbes list of "America's Best Employers." Prior to joining Brunswick, Pfeifer held executive positions with ITT Corporation, first as Executive Vice President and General Manager of ITT's joint venture with Sanoh Industrial, supplying fuel and fluid handling systems to the Japanese automotive industry. Subsequently, he served in various general management roles in ITT's Electronic Components division. Pfeifer earned both a bachelor's degree in economics and a bachelor's degree in Japanese language from the University of Michigan, Ann Arbor.
Experts sections