Joachim Gabrán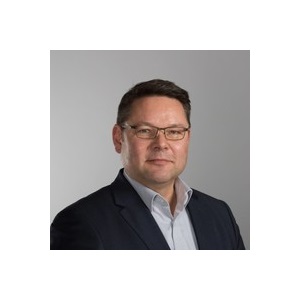 Joachim Gabrán
Director, Marketing & Business Development,
Marioff Corporation Oy
Joachim Gabrán is the Director, Marketing & Business Development at Marioff.
News mentions
Marioff is pleased to announce that its HI-FOG Electric Pump Unit (EPU) is now VdS approved. The EPU represents revolutionary pumping technology for the high-pressure water mist fire suppression segment with an advanced control system, simplified mechanical design and optimised footprint. As an independent testing institution for fire protection and security, VdS approval provides a prestigious distinction for high-quality products and services. Marioff, a developer of water mist fire protection technology, is a part of Carrier, a global provider of innovative heating, ventilating and air conditioning (HVAC), refrigeration, fire, security and building automation technologies. Globally respected quality seal VdS Quality Seal "We are very pleased to add this globally respected quality seal to our Electric Pump Unit, which has demonstrated exceptional reliability," said Joachim Gabrán, marketing director, Marioff. "We are excited to bring VdS approval to our customers, and appreciate all of our employees whose skills have made this possible." The EPU approval fulfils the extensive portfolio of close to 130 type approval certificates for a wide range of applications including building protection, power generation and distribution facilities, as well as the process and manufacturing industries.
Experts sections