Janne Pulkkinen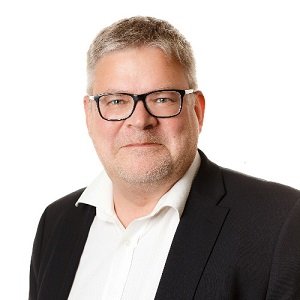 Janne Pulkkinen
Vice President,
Bronto Skylift Oy Ab
Janne Pulkkinen is currently the Vice President at Bronto Skylift Inc. Janne has been with Bronto Skylift Oy for over 17 years.
News mentions
Toronto based Bladefence has taken the delivery of a 70-meter Bronto S70XR aerial work platform. This is the first S70XR aerial platform mounted on a Kenworth chassis. The Bronto S70XR features 70-meter working height, 38-meter outreach and with this configuration on Kenworth T800 chassis a total weight of 32.5 tons. Mounting As a long time customer, we are happy to receive this new unit and to continue our long-standing cooperation" Mounting on the chassis was done at Bronto Skylift's workshop in Orlando, where the team has successfully mounted Bronto platforms to various chassis brands including TOR, Mack, Peterbilt and now Kenworth. "Bronto's XR series of units have proven to be an excellent choice for the work Bladefence carries out. The new S70XR is versatile and will be used in wide variety of customer projects ranging from wind energy and oil & gas to general construction. As a long time customer, we are happy to receive this new unit and to continue our long-standing cooperation with Bronto," says Ville Karkkolainen, CEO of Bladefence North America. Remote service and support Additional features of Bladefence's new S70XR include extendable working cage, 2×220 degree cage rotation and power outlets in the cage – all very relevant when doing wind turbine blade maintenance. The latest Bronto 5+ control system guarantees smooth operation and enables remote service and support, which come in extra handy when working at remote wind farm conditions. "We got the chassis ahead of time and the aerial fitted perfectly without additional adjusting. This is quite exceptional when we consider the fact that it's a totally new configuration. All in all, project went very smoothl," says Janne Pulkkinen, Vice President, Bronto Skylift Inc.
Bronto Skylift Inc. expands its services in North America and is pleased to announce that Fort Garry Fire Trucks Ltd. (FGFT) has been named as a distributor providing sales, service and parts of Bronto Skylift aerial platforms in North America. FGFT is the largest fire apparatus manufacturer in Canada, with its manufacturing headquarters in Winnipeg, Manitoba, Canada. Customers are mainly cities, towns, and municipalities throughout Canada, the US and abroad. "This will be a long journey. However, with all the enthusiasm I see among the Fort Garry people, it will be a successful one," says Janne Pulkkinen, Vice President of Bronto Skylift Inc.
Experts sections