James Golinveaux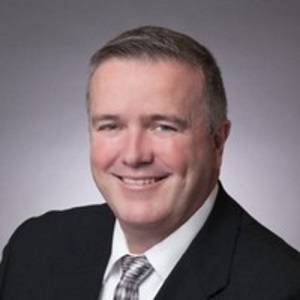 James Golinveaux
President and CEO,
Viking Group Inc.
James Golinveaux is the President and Chief Executive Officer (CEO) at Viking Group, Inc. He has previously worked as Senior Vice President for New Tech Codes and Standards at Tyco Fire and Building Products.
News mentions
Viking Group, Inc., a pioneer in the manufacture and distribution of fire protection and life safety systems, announces the opening of its new headquarters building in Caledonia, Michigan. Employees previously based out of its Grand Rapids office, along with many employees from the existing Hastings, Michigan location, began occupying the new facility on August 19. Providing new opportunities "Our new location just outside of Grand Rapids provides a beautiful, collaborative working environment for our West Michigan employees," said James Golinveaux, President and CEO of Viking Group. "This new space also provides new opportunities for recruiting and retaining top talent in a very competitive market. In addition to the new headquarters, this facility allows us to increase our manufacturing capacity in our Hastings facility, which is essential to our continued growth." The 172,754 sq. ft. facility located on Beltway Drive was designed by Byce & Associates, Inc. with general contractor First Companies, Inc. Featuring state-of-the-art work spaces, meeting rooms, and technology, the building design promotes teamwork, innovation, and productivity. Providing unequaled training For years, Viking has provided unequaled training from highly qualified teachers" Viking's new training facility is an integral part of the building. Expected to welcome its first guests in early 2020, the training space features two standard classrooms, a collaborative learning classroom, six functional systems labs and a unique virtual reality training lab. "We eagerly anticipate welcoming contractors, engineers, AHJs, Insurance representatives and other industry personnel to our new state-of-the-art educational facility," Golinveaux added. "For years, Viking has provided unequaled training from highly qualified teachers. Now, we have a facility specifically built to develop this area of our company and provide world-class instruction to the next generation of fire protection professionals." Fire protection business The building also features unrivaled research and development facilities. In addition to modern office areas and large work rooms, Viking's laboratory spaces were specifically designed to complement global listing and approval agencies. Golinveaux noted that continued innovation is at the heart of the Caledonia facility. "As Viking approaches its 100th year in the fire protection business, we have no intention of slowing down. The investment in this new building reinforces our commitment to continual improvement in the way we protect lives and property around the world from fire."
The National Fire Protection Association (NFPA) Board of Directors has appointed two new members to the NFPA Standards Council: Jeffrey J. Foisel of Dow Chemical, Midland, Michigan and Kenneth W. Richards, Jr., fire chief/fire marshal, Old Mystic Fire Department, Old Mystic, Connecticut are each serving a three-year term effective January 1, 2019. NFPA also announced that current member James Golinveaux of Viking Group, Inc. was reappointed for a one-year extension that began January 1, 2019. Jeffrey J. Foisel serves as a research and development environment health and safety delivery leader for Dow Chemical in Midland, Michigan. Integrated management systems Foisel has over 25 years in lab safety and facilities combined with additional roles in process safety, integrated management systems, and auditing. He has been active with NFPA since 2007, serving on NFPA's Industrial Fire Protection Section board of directors where he is currently finishing his second year as chairperson. Foisel has also been active on the NFPA 45, Fire Protection for Laboratories Using Chemicals technical committee. He continues to serve as a board member for the UC Center of Lab Safety since its inception. Foisel has a BSE degree in chemical engineering from Grove City College. Executive fire service leadership Richards has served as the career fire chief/fire marshal of the Old Mystic Fire Department for 25 years Kenneth W. Richards, Jr., MS, EFO, CFO has been a member of the Fire Service for 43 years starting in 1976 at the age of 14 as a Junior Firefighter in Old Mystic, Connecticut. Richards has served as the career fire chief/fire marshal of the Old Mystic Fire Department for 25 years. Currently, he is the 1st Vice President of the New England Division of The International Fire Chiefs Association (NEDIAFC), and a 27-year member of the NFPA. Serving as a member of the Fire Service Training Technical Committee for 17 years and its chair for the past 8 years. Richards earned his Bachelor of Science in Fire Technology from Charter Oak State College and holds a Master of Science in executive fire service leadership from Grand Canyon University. NFPA standards development activities He is also a 1999 graduate of the National Fire Academy executive fire officer program, a certified chief officer from the Center for Public Safety Excellence, a Fire Officer IV NFPA Standards and a Fire Instructor III NFPA Standards. The NFPA Standards Council, appointed by the NFPA Board of Directors, is comprised of 13 members. The responsibilities of the Council include overseeing NFPA standards development activities, ensuring compliance with the NFPA Regulations and Rules, and serving as the appeals body over matters related to standards development.
The Viking Group, global manufacturer and distributor of fire protection products and services, has announced its acquisition of the fire protection CPVC business in Charlestown, Indiana from NIBCO, Inc. Based in Elkhart, Indiana, NIBCO is a major international manufacturer of valves, fittings and flow control products since 1904. For over a decade NIBCO has produced a broad range of BlazeMaster CPVC fittings for the fire sprinkler industry. In acquiring this business, Viking will integrate production of CPVC fittings into its existing Viking Plastics business. The acquisition further aligns Viking to provide a complete, vertically integrated solution for BlazeMaster CPVC fire sprinkler systems. BlazeMaster CPVC fire sprinkler systems BlazeMaster CPVC compounds have long set the standard for performance and acceptance BlazeMaster CPVC compounds have long set the standard for performance and acceptance. Developed, tested, and refined at Lubrizol Advanced Materials' research and development center, BlazeMaster compounds are specially formulated to ensure the highest system integrity. And, with the most complete listings and approvals available, BlazeMaster CPVC products can be installed in a wide variety of applications. By combining the BlazeMaster CPVC system with Viking's innovative Freedom line of residential fire sprinklers, contractors have access to the most complete, highest performing residential fire sprinkler package in the industry. CPVC Fire sprinkler fittings Viking and NIBCO will work closely to ensure a seamless transition of NIBCO's current production facility in Charlestown, Indiana. Under the terms of the agreement, NIBCO branded CPVC fittings will continue to be produced at the facility through April 2019. Moving forward, Viking intends to maintain production of fire sprinkler CPVC fittings at the Charlestown facility and continue to manufacture CPVC pipe at its Huntsville, Alabama facility. Through vertical integration, Viking now has more control over the complete CPVC manufacturing and distribution process. In announcing the acquisition, James Golinveaux, President and CEO of The Viking Group added, "This move further strengthens Viking's position in the residential sprinkler market. By owning the entire process, from manufacture through delivery, we've enhanced our unique ability to offer customers a true single-source solution for CPVC fire sprinkler systems."
Experts sections