Ivan Paredes Tamayo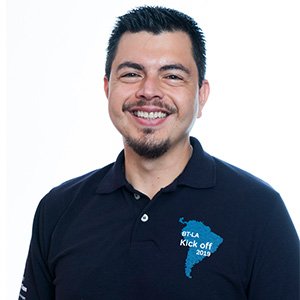 Ivan Paredes Tamayo
Head of Product Marketing for Latin America – Fire Detection and Life Safety,
Bosch Security Systems
Ivan studied Electronic Engineering and Automation and has almost 19 years' experience in the fire prevention and fire detection fields as a chief designer and project manager for several integration companies. He served as Firefighter and Urban Search and Rescue specialist for the Guayaquil Fire Department for 8 years. Working as Head of Product Marketing in Bosch Security and Safety Systems, he is responsible for the development of the fire detection business within Bosch, with a focus in strengthening relations with the fire prevention community and authorities in Latin America, promoting fire prevention knowledge for engineers and society, and creating safer buildings.
Articles by Ivan Paredes Tamayo
There is a sense in some markets that the paper and pulp industry will decline owing to the digital technologies with which people interact every day. While this might be considered logical, the reality is completely different. In fact, the paper and pulp industry has experienced a steady growth and will continue to do so in 2021. Production of paper increased by more than 450% in the last decades and the demand of paperboard in the world is expected to grow significantly, driven by e-commerce and big retailers increasing their presence in the online sales universe. This sustained growth in production capacity and paper consumption presents several fire risks to companies and exposes communities that develop around paper mills, to the impact of disasters caused by these fire risks. Fire risks in the paper and pulp industry Paper and cardboard are combustible, but this is not the only fire risk found in these types of industries. Raw materials and finished goods storage are sensitive to fire. In addition, the paper making process includes several stages where fires can occur, due to hot surfaces or poor ventilation. The most relevant fire risks on a paper plant are: Storage Areas: As mentioned before, paper and cardboard are combustible. Solid paper blocks and reels have hard surfaces that don't ignite easily, but usually these reels can suffer minor damages or have loose sheets that significantly increase the fire risk. When paper reels are stacked in columns, gaps in the center can act as chimneys and when fires start in the bottom of the stack, this chimney effect will accelerate smoke and hot air spread, increasing vertical and horizontal flame spread. Wood and Bale storage fire risks Bale storage also presents a high fire risk, as loose materials are always present Raw materials for the paper making process can have two main sources, forestry products (mainly wood) or recycled cardboard and paper. Wood storage presents several challenges, especially due to wood chips that are highly combustible and, in some cases, even explosive. Bale storage also presents a high fire risk, as loose materials are always present. Fire in baled paper is difficult to extinguish and generates heavy smoke. In many recycling facilities, these paper bales are stored outdoors, where paper or rags soaked in flammable liquids, embedded between the paper sheets, can ignite resulting in a fast spreading fire. Chemicals, flammable liquids and gases In addition, it is possible to find different types of chemicals, flammable liquids and gases that are used in the paper making process. These materials have their own fire-related risks that need to be taken in consideration. Production Areas: In pulp factories, there are several long-distance conveyors that transport wood and wood chips. These conveyors constitute a fire risk and the most probable causes of fire are bearing damage, overheating of the conveyor and igniting chips in the environment. IR dryers, a common source of fire After the wood has been transported, chipped and digested, the paper making process becomes extremely humid, due to the large amounts of hot water and steam needed. But, as soon as the pulp fiber sheet starts to dry, the hot surfaces in contact with the paper sheets can be a source of ignition. IR dryers used in the process are also a common source of fire in the paper industry. When the sheet of paper is formed, close contact with reels and bearings moving fast can create static electricity that could ignite loose paper or airborne particles. Problems like these are likely to be more extensive in tissue mills. Paper dust is generated in certain parts of the process, especially where paper shits are slit or cut. Poorly insulated steam pipes lead to fire Poorly insulated steam pipes can ignite paper dust or even their own insulation materials. In addition, paper dust gathers in the ventilation grills of machinery, causing overheating and igniting as well. Heated oil is used in several parts of the process as well and if a malfunction occurs on the Hot Oil Roll systems, leaks might occur, exposing hot surfaces to this oil and causing ignitions. A paper mill has hydraulically operated machinery, where leaks or sprays might ignite as well. Service Areas: As in many other manufacturing facilities, several service areas can be found. Electrical and network equipment rooms have an inherent fire risk due to damaged wires or equipment, overheating or short circuits in high voltage circuits. Transformer and generator areas entail fire risks as well. High fire risk for boiler rooms Flammable gas distribution systems can be ignition sources, in case of leaks or damaged pipes or valves Hot water and steam are key components for the paper making process. For this reason, paper plants use high capacity boilers that can be powered by flammable liquids or gases. A high fire risk can be considered for boiler rooms. Flammable gas distribution systems can be ignition sources, in case of leaks or damaged pipes or valves. In addition to the fire risks mentioned in these areas, many maintenance operations can also pose fire risk, especially when hot works are being performed. Sparks caused by welding or the use of certain tools can ignite paper sheets or dust in the air. Poor housekeeping and buildup of paper dust, for example, increases the risk associated with maintenance and construction works. Prevention, the first line of defense According to the Health and Safety Executive from the United Kingdom, 60% of fires on paper mills are caused by machine faults and poor housekeeping. The first line of defense to avoid fire risks in paper plants is prevention. As mentioned before, a high number of fires in these types of facilities occur because of poor housekeeping and machine malfunction. The key is to identify the risks and possible ignition sources, and apply measures to minimize them. As in many industries, fire protection has two main components: Passive and Active protection. Passive fire protection measures Passive measures include fire rated walls, ceilings, and floors in the most critical areas. Chemical storage areas should be physically separated from other dangerous areas, if this is not possible then the walls separating areas should be fire rated and materials must be stored in a way that minimizes the risk of fire spread by radiation or conduction. Proper compartmentalization and intumescent protection of structural elements should be part of the package as well. Passive measures include proper ventilation and smoke control. As mentioned before, paper dust is a major fire risk, which is why ventilation and cleaning of hoods over the paper machine is important to minimize the possibility of ignition. Fire resisting construction should be designed with the following goals in mind: Protection of escape routes Form compartments to contain fires that might occur Separate areas of higher fire risk Protect load bearing and structural members to minimize risk of collapse Sprinkler systems, gas extinguishing systems and hose reels Active fire protection includes sprinkler systems, gas extinguishing systems and hose reels to support fire brigades Active fire protection includes sprinkler systems, gas extinguishing systems and hose reels to support fire brigades. Finished goods stored indoors should be protected with sprinkler systems and the same should be considered for chemical storage areas and certain raw materials. Paper bales, ideally should be protected by sprinklers that are suitably designed to cope with the height and located, in all cases, 3 meters above the level of bales stacked vertically (which should not exceed 5 meters height). Spark detectors in hoods, pipes and ventilation systems Dangerous sparks could be generated in several parts of the paper making process, which is why spark detectors must be installed in hoods, pipes, and ventilation systems. Water spray and CO2 systems can be used to protect machinery against these risks. Means to fight fires, like extinguishers and hose reels, should be provided to support fire brigades. All the elements should be properly identified and all personnel should be trained and made aware of the location of such devices. Importance of fire alarms Fire alarms are required in all paper mills and fire alarm call points should be provided in all locations, according to international guidelines, such as NFPA 72 or EN54. The spread of flames and smoke in paper, wood and chemical storage might become extremely fast. For this reason, early detection is critical. Many technologies might be applied in the different areas of a paper plant. Nevertheless, there are dusty or humid areas where regular heat or smoke detectors might fail under certain circumstances. For these areas, especially located outdoors, innovative state-of-the-art detection solutions might be applied, like Video Fire Detection (VFD). NFPA 72 standard for flame and smoke detection NFPA 72 provides guidelines to implement this technology for flame and smoke detection NFPA 72 provides guidelines to implement this technology for flame and smoke detection, opening interesting alternatives for designers and fire protection engineers. Many EHS managers and fire protection professionals selected VFD, because it is the only fire detection solution that effectively covered their needs. Many engineers, specialized in fire protection for paper plants, explained that they tested linear heat detection, aspiration smoke detection, IR/UV detectors and even beams, but none of these technologies performed as they needed on the dirtiest or more humid areas. Video Fire Detection (VFD) solutions Outdoor storage areas are often unprotected, because deploying flame or heat detection in large open areas can be costly and mostly ineffective. VFD solutions can detect smoke and flames in outdoor conditions, allowing the monitoring and protection of wood and paper bales in large areas. Fire detection and alarm systems should be designed with the following goals: Minimize risk of fires, including the use of fire detection technology in areas where regular detection technologies cannot be implemented or are not practical. Minimize risk of flame and smoke spread, with state-of-the-art detection algorithms that guarantee fast and effective detection. Also, reliable algorithms minimize the possibility of nuance or unwanted alarms. In case of a fire, fast detection gives occupants life-saving time to reach to a place of safety, before the flames and smoke have spread to dangerous levels. Global production of paper and pulp reached 490 million tons in 2020, with many industries and markets depended on the paper and pulp supply chain. That is why innovative ways to protect this supply chain, are key to sustain the paper market growth in the future.
According to the 2009 edition of the Emergency Care Research Institute Health Devices Guide, operating room fires rank third on the top 10 technology hazards. ECRI estimates that between 550 to 650 fires occur in operating rooms in the United States. The most common sites where fires were the head, face, neck and upper chest (Hart, MD et al. 2011) which means that patients are disproportionately at risk compared to patients exposed to fire risks in other parts of a hospital. Fire hazards in Operating Rooms I've had the opportunity to participate in the design or implementation of fire protection and life safety systems at different stages in several hospitals across Latin America. In these projects, fire professionals have recognized the importance of protecting the operating room from fire and electrical risks. The risk is heightened considering the cost of the medical equipment that exists there, but not many people really grasp the level of risk that exists during surgery. The risk is heightened considering the cost of the medical equipment Fires in these type of places are especially deadly because they might occur directly on the skin or air ways of patients on oxygen enriched environments. Hospital designers and planners should focus on prevention first, and with the help of medical experts create an environment where the likelihood of a fire is kept to the minimum, and where doctors and nurses have access and means to put down fires and keep patients out of harm. Common fire sources The most common fire sources that can be found in this type of environment are medical PPEs, such as gowns, hood and masks, drapes, towels and sponges that cover or are used over the patient's skin, as well as plastic tubes and accessories directly attached to the patient and that might go into the airways. There are also different kinds of flammable chemicals and alcohol-based solutions used to prepare and clean the patient and the presence of medical gases. ECRI considers the patient's skin and hair can be considered as fire sources as well, when certain conditions are met, like high oxygen concentrations on the air. According to the ECRI guide, 68% of fires in operating rooms were caused by electrosurgery equipment and other electrical hemostatic devices. In these environments prone to high concentrations of oxygen, any spark can become a potential ignition source. Between the medical equipment that might cause sparks, you can find: high speed surgical drills, defibrillators, lasers and electrocautery units. Of course, the most obvious ignition sources found in an OR are damaged cables and wires. The NFPA 99 (Standard for Fire Protection in Healthcare Facilities) considers that medical air and gas distribution systems have an inherent risk of fire and explosion associated with them, because these gases can act as oxidizers and create ideal conditions for ignition. Many studies indicate that almost any material can ignite with oxygen concentrations on the air above 30% (normal O2 concentration on the air is 21%). It's also important to mention that nitrous oxide used in anesthesia supports combustion the same manner as oxygen (Hart MD. Et al. 2011). Types of Fires and how to minimize their risk According to the ECRI, fires in the operating room environment can be divided into fires that occur in the OR environment, like ignitions on medical equipment or materials stored or located around the operating table, and fires that ignite directly over the skin and airways of the patient. Many studies consider that 44% of fires over the patient's skin are in the face, neck, head or upper chest and 21% on the airways. "The basic elements of a fire are always present during surgery" says Mark Bruley, vice president of Accident and Forensic Investigation on ECRI. "Slow reaction or the use of improper firefighting techniques and tools can lead to damage, destruction or death". This calls for active involvement of the medical staff, including surgeons and anesthesiologists, in fire prevention training and pre-surgery planning. The basic elements of fire, such as oxygen, are always present during surgery Fire prevention in pre-surgery planning ECRI and the FDA (Food and Drug Administration) strongly recommend that surgeons and nurses should include fire prevention and possible hazard identification during their pre-surgery planning. "Each one control a specific side of the fire tetrahedron and by properly managing their technique and part of the equation, surgical fires can be avoided" says Bruley. Medical staff should identify the location of gas and oxygen shutoff valves and evaluate the need of oxygen concentrations above 25%. Organizations like the OMS recommend avoiding the use of open oxygen sources on the face during procedures and use tracheal tubes or laryngeal masks instead. Also, it's a good practice to use floor to ceiling drapes to create a barrier between the oxygen-enriched atmosphere around the operating table and the rest of the room. Staff should participate in drills and training on the use of firefighting equipment Also, ECRI recommends that all the staff should participate in drills and training on the use of firefighting equipment and rescue and escape methods. In case of a fire, all oxygen and medical gas sources need to be managed, and medical equipment removed or relocated (if possible) if they are directly affected by fire or the fire extinguished in place. It's important to note that ECRI and other institutions, like the World Health Organization, recommend that fire extinguishers should be used only after the patient has been safely removed from the hazard. In extreme cases of fires over the patient's skin, ECRI says that a CO2 extinguisher is preferable because they minimize tissue contamination and damage. Fire Protection Equipment in the Operating Room The IFC (International Fire Code) and the NFPA 99 and 101 (Life Safety Code) provide several guidelines to manage fire safety in healthcare facilities. Fire protection means can be passive or active, and one of them doesn't exclude the other. Passive fire protection serves the purpose to minimize fire spread through ventilation, electrical wiring and openings through walls and windows. They need to be designed to keep flames and smoke from nearby fires away from the operating room, and to prevent smoke and flames that might occur inside one operating room to spread to the nearby areas. These protections include, but are not limited to: Walls, floors and ceilings should not only be fire rated for 120 minutes, and doors for at least ¾ of that time, but to be constructed in a manner that they are sealed to prevent smoke and flame leakage inside and outside. Use of fire stoppings in all ventilation, electrical and other kind of ducts that go through fire rated walls, floors or ceilings. Use of intumescent coverings in all structural and non-structural elements. Use of fire-retardant furniture, although is important that almost no material is fire retardant in atmospheres where the oxygen concentration is over 30%. Dampers and smoke control systems. All electrical systems and medical air, gas and oxygen distribution systems should be designed according the guidelines of the NFPA 70 (National Electrical Code) and the NFPA 99. Active fire protection Active fire protection includes automatic detection and alarm and extinguishing measures Active fire protection includes automatic detection and alarm and extinguishing measures. Fire extinguishers should be located for easy access and clearly identified by a plastic sign from the wall to the ceiling. Even though the NFPA 101 recognizes that fire sprinklers are mandatory in healthcare facilities, they should not be activated during an active surgery because this water might contaminate open wounds. In fact, ECRI recommends against the use of any water-based fire extinguished in operating rooms, including water mist systems. Also, the ECRI mentions that water that pools near or below medical equipment can cause electric shocks to the occupants. Regarding automatic detection and alarm, point type smoke detectors are not recommended for this type of application because they can accumulate dust, and regular dust contains levels of dead human tissue that might contaminate the environment. early fire detection Operating rooms call for early detection to avoid damages to costly medical equipment, but most importantly to minimize the risk and exposure to smoke and flames to staff and patients. The preferred detection method for this kind of application is aspirating smoke detection. Considering that operating rooms usually use forced ventilation, international guidelines propose the use of high sensibility detectors. The EN 54-20 prescribes Class 1 o Class 2 sensibility for rooms with high velocity air changes. Bosch Security and Safety Systems offer the Invisible Type smoke detector which doesn't use a smoke chamber to detect smoke particles, but instead uses a state of the art technology and patented infrared source arrangement that allows it to be completely flat and with no openings. This detector can be easily cleaned, and with the IP66 back box accessory it doesn't accumulate any dust whatsoever. Duct smoke detection should be installed in the air conditioning ducts to activate dampers and smoke control systems. As with fire extinguishers, manual pull stations should be properly located and identified to allow medical staff to give alert of a potential fire hazard. Notification appliances Notification appliances activate in specific areas of the hospital In the event of a fire, notification appliances activate in specific areas of the hospital, related to the fire location and risk. Inside operating rooms only visible notification is recommended, because audible signals might affect patient's wellbeing. Voice evacuation should be activated in common and prepping areas nearby the operating rooms. All the fire detection and notification devices shall be connected to a central Fire Alarm panel (FACP) to allow staff in charge of fire and evacuation response to receive timely information and make real time decisions. The panel and all the systems related to fire detection and evacuation should be installed according to the NFPA 72 (National Fire Alarm and Signaling Code), EN 54-14, BS 5839 or any local relevant guidelines. Proper maintenance of all passive and active fire protection systems and regular training and preparation from medical staff and doctors are critical to minimize the risk of fires in operating rooms. Prevention is the first step, but when fires occur, optimal outcomes depend on coordinated team efforts (Hart MD. Et al, 2011). Also, a comprehensive fire safety program should be implemented in all hospital areas, including operating rooms.
During these challenging times, it is more important than ever to protect the supply chain of food, including supermarkets and convenience stores in cities around the world. On average 3,740 fires occur in food and groceries stores in the US annually, including supermarkets and convenience stores, according to a report published by the NFPA (National Fire Protection Association). Structure fires in mercantile properties were responsible for the loss of 12 lives and more than $600 million indirect property damages, and this doesn't account for the cost of business interruption and the effect on the reputation of the store. Many stores haven't been able to recover after a fire. The report estimates that a single fire may cost $46,000 on average, which in hindsight is considerably higher than investing in a fire detection system. The most common causes of fire in supermarkets It's important to look at the data from two different perspectives. The first is the number of fires by cause, and the other is to quantify the property loss by cause. The report estimates that a single fire may cost $46,000 on average Fires caused by cooking equipment , including stores with kitchens and warming and portable equipment, account for 21% of incidences, but only for just 7% of total property damage and four civilian deaths (firefighter and first responder deaths are registered on a different report). On the other hand, electrical distribution and lighting equipment malfunctions and defective wiring account for 15% of the total of fires in a given year, but caused $165 million in property loss, or 27% of the total recorded on the report. It is also important to mention that intentional fires are the third cause reported, accounting for 11% of the total fire incidences and 20% of the property loss highlighted in the report. Occupation, materials and risks The kind of store poses a significant variety of risks associated to the type of occupation, the number of occupants and the materials stored and available in the shopping areas. It's possible to find combustible materials of diverse nature and propagation speed. Cardboard and paper wrapping can be found in all store areas, including book and magazine stands. Cleaning products, oils and fatty products might have a high propagation speed. All of this, surrounded by different kind of plastics, immensely increase the level of risk. Overall, combustible liquids caused 41% of the civilian deaths recorded during the report In my firefighting years I've responded to several fires in food supermarkets and distribution centers, and saw tuna cans (canned with oil) exploding and spreading flames to the surrounding areas. Regarding occupation, it is known that supermarkets and groceries stores are places with high levels of occupation, especially during working hours. But one interesting fact that the report found is that fires occurring between 9pm and 5am can cause, on average, $73,800 in property damage. The NFPA estimates that 21% of human life losses happened between 12am and 3am. This highlights the importance of installing and maintaining an automatic fire detection system. Installing fire detection And Protecting Your Store With the variety of materials and the risk level that can be found in this kind of environment, it's necessary to take a holistic approach. Fire protection should be designed while considering several angles, from passive protection in all interior and exterior structures and cladding to active protection with sprinkler and clean agent systems, proper ventilation and smoke control and automatic fire detection and evacuation systems. On average 3,740 fires occur in food and groceries stores in the US annually Several detection technologies need to work in parallel, depending on the type of products stored, the environment and the expected level of occupation on the protected area. Store height and ventilation need to be taken into consideration and also the kind of lighting in some cases. Depending on the ceiling height, the shopping floor could be protected with beam smoke detectors. If the ceiling is below six meters, or the store shelves obstruct the beam, it's possible to use spot type smoke detectors. The same approach can be taken for warehousing and storage areas, but here I would recommend multi-criteria detectors, with heat and smoke detection combined. localized protection As I've mentioned before, cooking areas have an increased level of risk, which calls for localized protection. Here, I would recommend multi-criteria (smoke/heat) detectors for areas where food is heated and served, and smoke/heat/Carbon monoxide detectors on cooking areas to avoid nuisance alarms caused by cooking smoke and steam. It's important to mention that until this year it was possible to install heat detection in cooking areas, but the UL 268 7th edition that comes into effect in 2021 will require cooking areas to be protected with smoke detection, and smoke detectors have to be able to reject nuisance alarms caused by cooking smoke and steam. Smaller supermarkets and convenience stores usually have vertical freezers or horizontal open freezers. Here, electrical and mechanical failures can ignite fires, which is why it is important to protect the rear side of the freezers. I would recommend point-type smoke detectors, as photoelectric smoke detectors tend to perform better on smoldering fires. The report mentions that air conditioning equipment and electrical equipment can be sources of ignition as well. To protect A/C rooms and electrical rooms I would recommend combined smoke/heat detectors, or maybe even smoke/heat/CO to assure better detection and avoid unwanted alarms in these business critical areas. There is a type of photoelectric smoke detector that uses two different LED sources inside the smoke chamber. This technology, called Dual-Ray, allows the smoke detector to identify the particles inside the chamber by size. The detector knows if it is sensing dust or steam, and can even differentiate between cooking or cigarette smoke from actual smoke from a smoldering fire. Bosch Building Technologies first introduced dual Ray technology in 2015. protecting the food supply chain During these challenging times, it's more important than ever to protect the food supply chain and avoid the social and economic impact of fires in food stores, especially in impoverished areas. Supermarkets and convenience stores present a variety of challenges regarding fire protection, which calls for a holistic approach where passive and active protection are equally important. To achieve this target, one key element is automatic fire detection. Smoke and heat sensing technologies must be combined, and one size-fits-all approach is not enough. Detection and effective evacuation are critical to protect lives and minimize property loss.
Experts sections