Heather Issvoran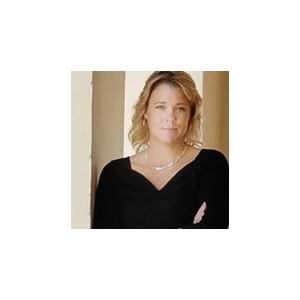 Heather Issvoran
Director, Strategic Communications,
Department of Homeland Security (DHS)
Heather Issvoran is the Director, Strategic Communications, Center for Homeland Defense and Security
News mentions
Fire chiefs endorse position papers on hot work safety, the economic impact of firefighter injuries, suicide prevention, the National Firefighter Registry, data analyst/chief information officer, and the Centre for Homeland Defence and Security Fire chiefs from Canada, the United Kingdom, and the United States participated in the National Fire Protection Association (NFPA) Urban Fire Forum (UFF) last week at NFPA headquarters in Quincy, Massachusetts. NFPA President and CEO Jim Pauley welcomed the chiefs and provided an overview of the association's mission, reinforcing the critical role urban fire service leaders play in reaching the Association's goals and initiatives. Special guests at the Forum included Chief G. Keith Bryant, Administrator of the United States Fire Administration (USFA); Canadian Association of Fire Chiefs (CAFC) President, and Chief of the Edmonton, Alberta Fire Department Ken Block; United Kingdom Chief Inspector Crown Premises Fire Safety CFO Peter Holland; Chair of the National Fire Chiefs Council of the United Kingdom (NFCC), CFO Roy Wilsher; and, International Association of Fire Chiefs (IAFC) acting Executive Director Chief Rob Brown. Six papers The group endorsed six important documents as official UFF-Metro Chiefs position papers: Hot Work Safety The Economic Impact of Fire Fighter Injuries Suicide Prevention Support for the National Firefighter Registry Data Analyst/Chief Information Officer (NFPA Standard) Support for the Center for Homeland Defense and Security Beyond the immediate hazards at the incident scenes, these exposures can cause physical and mental health concerns" "Today's firefighters respond to a broad range of emergencies and catastrophic events that have become commonplace in the United States and throughout the world. Beyond the immediate hazards encountered at the incident scenes, these exposures can cause physical and mental health concerns that can surface long after the actual incidents. To adequately manage these situations fire chiefs must understand, track and document risk exposures and be prepared to identify and address issues in the early stages," said NFPA Metro Chiefs Executive Secretary Russ Sanders and coordinator of the event. "The position papers endorsed by the Urban Fire Forum Chiefs provide the information and resources needed to effectively address the ever-changing challenges facing today's fire service." UFF Core Group The above listed position papers and supporting documentation are available on the Urban Fire Forum website. Sanders points to the particular timeliness of the Post Traumatic Stress and Suicide Prevention presentations, as well as other important topics discussed, such as the Fire Fighter Cancer Registry, the NFORS Exposure App, Staffing Safety, the latest research reports from FM Global and UL Fire Service Research Institute, and how to effectively use Social Media. The following officers of the Metropolitan Fire Chiefs Association (Metro) Executive Board make up the core group of the UFF: Chief Mike Duyck - Tualatin Valley Fire & Rescue, Tigard, Oregon, President Chief John Lane - Winnipeg Fire & Paramedic Service, Winnipeg, Manitoba, Canada, Vice President Chief Don Lombardi - West Metro Fire Protection District, Lakewood, Colorado, Secretary Chief Robert Rocha - Corpus Christi Fire Department, Corpus Christi, Texas, Treasurer Chief (Ret.) William "Shorty" Bryson - Miami and Miami-Dade (Florida) Fire Rescue, Senior Board Member Participating chiefs The officers and Senior Board Member of the Metropolitan Fire Chiefs Association (Metro) Executive Board make up the core group of the UFF. These chiefs are joined by a select group of at-large Metro Chiefs. This year's participating chiefs were: Chief Ken Block - Edmonton Fire & Rescue services, Edmonton, Alberta, Canada Chief Rob Brown - Interim Executive Director, International Association of Fire Chiefs Chief Keith Bryant - Administrator, United States Fire Administration Chief John Butler - Fairfax County Fire Rescue, Fairfax, Virginia Chief Mary Cameli - Mesa Fire Department, Mesa, Arizona Commissioner Joe Finn - Boston Fire Department, Boston, Massachusetts Commissioner Richard Ford - Chicago Fire Department, Chicago, Ill. Chief Reginald Freeman - Hartford Fire Department, Hartford, Connecticut Chief Peter Holland - Chief Inspector Crown Premises Fire Safety, London, England Chief Kara Kalkbrenner - Phoenix Fire Department, Phoenix, Arizona Chief Ernest Malone - Indianapolis Fire Department, Indianapolis, Indiana Chief Daryl Osby - Los Angeles County Fire Department, Los Angeles, California Director Gina Sweat - Memphis Fire Department, Memphis, Tennessee Chief Roy Wilsher - Chair, National Fire Chiefs Council, Hertfordshire, England Lauren Depew - Social Media Manager, NFPA Casey Grant - Executive Director, Fire Protection Research Foundation, NFPA Kenny Fent, PhD - Head, National Fire Fighter Registry, NIOSH Meghan Housewright - Director, Fire and Life Safety Institute, NFPA Heather Issvoran - Director, Strategic Communications, Center for Homeland Defense & Security Daniel Madrzykowski, PhD - Senior Research Engineer, UL Firefighter Safety Research Institute Birgitte Messerschmidt - Director, Applied Research, NFPA Lori Moore-Merrell, DrPh, MPH - President and CEO, International Public Safety Data Institute Laura Moreno - Senior Engineer, NFPA Abby Morris, MD - Medical Director, IAFF Behavioral Health Center Erin Oehler, JD - Associate Project Director, National Action Alliance for Suicide Prevention David O'Keeffe - Senior Consultant, Center for Homeland Defense and Security Jim Pauley - President and CEO, NFPA Michael Spaziani - Manager, Fire Service Programs, FM Global Urban Fire Forum The Urban Fire Forum brings together fire chiefs who are responsible for protecting some of the largest urban centers in the world. The program objectives are to provide the chiefs an opportunity to learn from their peers and expert speakers, and for NFPA to stay abreast of current trends and needs in the fire service. As part of the overall mission of the UFF, chief officers share UFF deliverables and related information with fire officers from all over the world. The Metropolitan Fire Chiefs (Metro) Association brings together fire chiefs from large metropolitan fire departments to share information and focus on major issues effecting policy changes in the U.S. and abroad. Its members belong to the IAFC and NFPA and are the fire chiefs of jurisdictions with minimum staffing of 350 fully-paid career firefighters. For more information, contact Metro Executive Secretary, Russ Sanders.
Experts sections