Harold Boer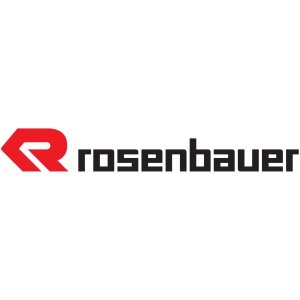 Harold Boer
President,
Rosenbauer America
Harold Boer is currently serving in the capacity of President at Rosenbauer America.
News mentions
The Rosenbauer America Group is pleased to announce the appointment of John Slawson as the new Chairman and Chief Executive Officer (CEO) of Rosenbauer America. He is replacing Harold Boer, who is retiring, effective of December 31, 2019. Although retiring, Harold Boer will remain on the company's Supervisory Board. John Slawson comes to Rosenbauer with a vast amount of fire industry experience and is well suited to lead the organization, as it continues to grow and remain at the forefront in fire technology.
Rosenbauer has announced the release of the 100' King Cobra articulating platform, which is designed, engineered, and manufactured by Rosenbauer America. Designed for departments that desire the ability to land behind a parapet wall or reach below a bridge deck, the King Cobra articulating platform can reach up to 20' below grade, utilizing its 8' articulating jib and the SMART aerial's capability to extend 12° below grade. King Cobra articulating platform A National Fire Protection Association, NFPA-compliant, articulating platform apparatus, which is specially made for operating in tight areas, firefighters may enter the King Cobra platform from as little as 10' in front of the chassis cab. The King Cobra is complete with a 1500 GPM rated waterway and a rating of 1000 lbs. dry or 500 lbs. wet. Firefighters almost never have the best working conditions upon arrival" "Firefighters almost never have the best working conditions upon arrival. Some department policies prevent crews from being on the roof, due to the risk of structural failure," said Harold Boer, the President of Rosenbauer America. Easy landing at any height Harold Boer adds, "The King Cobra is an articulating platform from which firefighters can land on the roof, balcony, or below grade vertically. The reach is all yours, literally. Rosenbauer has the most experience and offers the most articulating aerials products on the market." The 100' King Cobra has over 250 cubic feet of compartment space. It will be available in the Rosenbauer-exclusive EXT and FX aluminum or stainless-steel body styles. FDIC International 2019 Rosenbauer's 100' King Cobra articulating platform will be on display in Exhibit Hall J, at Booth 5200, in April 2019, at the Fire Department Instructor's Conference (FDIC) International 2019 event, which is taking place in the Indiana Convention Center, in Indianapolis.
Experts sections