Greg Yocom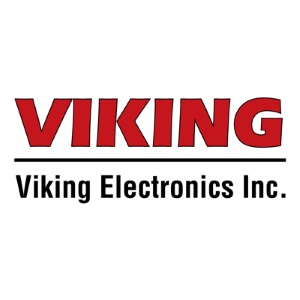 Greg Yocom
Senior Engineer, New Product Development,
Viking Electronics, Inc.
Greg Yocom is employed as a senior engineer at Viking Electronics Inc. Greg holds and associate's degree in electrical and electronics engineering from Century College.
News mentions
The same strength and reliability and durability experienced with Viking's standard ADA compliant emergency phones is now available in a compact chassis. "All the function and long-lasting durability of a Viking emergency phone all wrapped up in a sleek compact chassis, plus – we have some new colors!" – Greg Yocom, Engineering Manager, Viking Electronics. Handsfree emergency communication When the button is pressed, the compact emergency phones automatically dial a pre-programed emergency phone number or central station number. The phones will roll to the next number if there is a busy signal or no answer, and will continue to dial until the call is answered. The red 'Call Connected' LED is built into the button and can be initiated manually or automatically to indicate the call was received. Viking's compact emergency phones meet ADA standards for handsfree emergency communication in elevators, areas of refuge, or any place an emergency phone is needed. The ADA compliant phones provide a single push-button auto dialer, call indicator light, pre-recorded location announcement, and a tactile braille label. All programming parameters, including phone numbers and location numbers, are stored in non-volatile memory. The units are phone line powered, requiring no batteries or external power and are compatible with common Central Station Monitoring equipment. The compact phones are available in 6 different models: red, yellow, black, stainless steel, or blue chassis with 'Emergency Phone' verbiage, as well as a blue chassis with 'Police' verbiage.
Make discreet emergency calls at the touch of a button – reliable emergency communication is at your fingertips with the PB-3 Panic Button from Viking Electronics. "This is what people have been asking for – it's quick, it's discrete, it's reliable. People know they can trust the PB-3 when it counts." – Greg Yocom, Engineering Manager, Viking Electronics. Place discreet emergency phone calls The PB-3 panic button is designed to mount under a desk or countertop and place discreet emergency phone calls when activated. A built-in auto dialer will roll through up to 5 phone numbers and 2 central station numbers until the call is answered. After answering, a prerecorded location announcement is delivered to the called party and one-way audio is sent from the PB-3 for silent monitoring. The called party can engage in two-way communication after the call is connected by pressing touch tone "#". The PB-3 is phone line powered, touch tone programmed and connects to an analog station port, PABX extension, CO line, or FXS port on a VoIP ATA.
Experts sections