Graeme Millar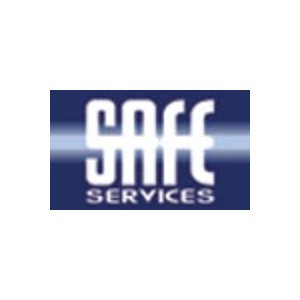 Graeme Millar
Fire Systems Technical and Sales Engineer,
SAFE Services
Graeme Millar is the Fire Systems Technical and Sales Engineer at SAFE Services.
News mentions
Apollo have recently introduced a new conventional Manual Call Point (MCP) into their product portfolio. Following customer feedback, they have created a conventional MCP that utilizes the same operation and resettable mechanism as the popular Apollo Intelligent Manual Call Point. The product, SC2900-001APO, has a new modern and sturdy design, is fitted with an alarm LED and has been designed to operate on a zone of conventional fire detection devices. It is supplied with both 470 Ohm resistors and normally open clean contact electrical options. The new design has already made weekly testing hassle free for numerous end users. Maintaining smooth operation A Heart for Duns is a community group of volunteers, formed to maintain and develop the vibrancy that exists in the Scottish town of Duns. The group own and manage the Volunteer Hall, which hosts regular weekly events such as choir practice, community quizzes, after school clubs and more. The group decided to reshape the facilities so that it better served the needs of the community. In order to maintain a smooth operation of the hall, something that needed to be addressed, was the Manual Call Points. There were various makes and models of MCP's installed across the site, some were easy to test, others not so. The crucial weekly testing was proving difficult as some of the testing keys didn't work in the alarm points. Fire alarm testing SAFE Services recommended the new Apollo Conventional Manual Call point (SC2900-001APO) Due to this, the group felt that they were not carrying out effective fire alarm testing and sought an alternative option. A Heart for Duns contacted SAFE Services who specialize in Fire & Security System Integration, offering the highest standard of service from initial consultation and design, to installation and maintenance. Designed to benefit the end-user by offering an easy reset mechanism, SAFE Services recommended the new Apollo Conventional Manual Call point (SC2900-001APO). All existing call points on the site were changed to this model, each fitted with a hinge cover to reduce false alarms from accidental activation on the busy site. There was minimal disruption to the volunteers as the SC2900-001APO was developed to make installation quick and simple for the engineer. Swapping out older model "Having a consistent make of modern Manual Call Point makes it easier to test across the site with minimal effort. Simple and effective. It has made a huge difference!" said Liz Brown, Finance & Facilities Manager at A Heart of Duns. "For me – The new Apollo call point lends itself easily to swapping out older model call points. I think that because all the testing is done by forwarding pressure on the call point then all the stress is greatly reduced on the back-box fixings into the wall and less to go wrong with the call point itself. Other models require a bit of upwards and downwards force to test and this has led to call points coming loose and worst case, breaking. The call point looks so much more modern compared to others on the market and Apollo has got this one spot on when it comes to testing and resetting. The rotation of the element makes it obvious if the call point has been activated should this be maliciously or accidentally," said Graeme Millar, Fire Systems Technical Engineer at SAFE Systems.
The fire alarm control equipment from UK manufacturer, Advanced, has been installed at the core of a wireless fire detection system protecting Leuchie House in East Lothian on the Scottish Borders. As part of an upgrade to the existing radio fire system at the classical Georgian mansion house in North Berwick which operates as a respite center for people with multiple sclerosis, an Advanced 4-loop MxPro 5 fire panel has been installed alongside the latest EMS wireless FireCell equipment. Fire detection systems The MxPro 5 was selected to protect the five-storey, 18th century building and its residents, thanks to its compatibility with EMS FireCell XP detection – one of the most advanced cable-free fire detection systems available on the market. Responsible for the design, installation, commissioning and maintenance of the fire system at Leuchie House is Galashiels-based Safe Services, who required a solution capable of delivering seamless protection whilst keeping disruption to the fabric of the building at a minimum. As a listed building, retaining a radio fire system was agreed to be the most suitable form of protection to safeguard the features of this period property. Installing cabling would have been intrusive to the décor and difficult and costly to achieve in the more inaccessible areas of the site. Multiprotocol fire system The MxPro 5 fire panel was the obvious choice for installation at the core of this wireless fire detection system Graeme Millar, Fire Systems Technical Engineer at Safe Services, said: "Having worked with Advanced products for many years, we were confident that we could rely on its solutions to perform as required. Now that Advanced supports EMS wireless FireCell detection, the MxPro 5 fire panel was the obvious choice for installation at the core of this wireless fire detection system, effortlessly ensuring protection across all five levels of the building." The MxPro 5 is the unbeatable multiprotocol fire system. Approved to EN54-2, 4 and 13, it offers four protocols, Apollo, Argus, Hochiki and Nittan and a completely open installer network that benefits from free training and technical support. Panels can be used in single-loop, single-panel format or easily configured into high-speed networks of up to 200-panels covering huge areas. Protecting historic buildings MxPro 5 panels are backwards compatible with existing MxPro 4 networks and include a host of features including AlarmCalm for complete false alarm management and reduction. Neil Parkin, Sales Manager for the North, said: "Advanced offers a wide range of solutions to help our customers overcome the common problems encountered when protecting historic buildings." The fire protection now in place at Leuchie House makes great use of the versatility Advanced offers" "The fire protection now in place at Leuchie House makes great use of the versatility Advanced offers – minimizing aesthetic impact, supporting a diverse range of detection options and supporting the fast and safe evacuation of buildings." Advanced, owned by FTSE 100 company Halma PLC, protects a wide range of prestigious and high-profile sites across the globe – from London's Shard to Abu Dhabi International Airport and the Hong Kong-Zhuhai-Macau Bridge. Intelligent fire systems Halma is a global group of life-saving technology companies with a clear purpose to grow a safer, cleaner, healthier future for everyone, every day. Advanced is a pioneer in the development and manufacture of intelligent fire systems. Advanced's reputation for performance, quality and ease of use see its products specified in locations around the world, from single-panel installations to large, multi-site networks. Advanced's products include complete fire detection systems, multiprotocol fire panels, extinguishing control, fire paging and false alarm management and reduction systems.
Jedburgh Abbey, a 12th century Augustinian abbey located on the Scottish Borders, has selected the MxPro 5 panel, from Advanced, to protect a rich heritage of treasures on display in its visitor center. Founded by David I, King of the Scots, nearly 1000 years ago and famed for its unusual architecture, Jedburgh Abbey is one of the four great abbeys established in the Scottish Borders. The Abbey's museum houses some of the famous works of art associated with the early history of the site and some of the artefacts discovered during excavations. Addressable fire panels Advanced were specified by the team at SAFE Services who were appointed to design, install and commission the replacement of an aging fire system within the Abbey visitor center, gift shop, staff rooms and offices, utilizing existing cable runs and containments to avoid exposed wiring. Graeme Millar, Fire Systems Technical and Sales Engineer at SAFE Services, said: "We have worked with Advanced for many years and as our first choice for addressable fire panels we have installed them in a wide variety of locations. The MxPro 5 was ideally suited for this project due to its high reliability and open protocol which meant that we could more easily replace the old system at a lower cost to the customer." Fire system solution MxPro panels can be used in single loop, single panel format or easily configured into high speed loop panels MxPro is the fire industry's multiprotocol fire system solution. It offers customers a choice of two panel ranges, four detector protocols and a completely open installer network, backed up by free training and support. MxPro panels can be used in single loop, single panel format or easily configured into high speed, multi-loop panels in 200 node networks covering huge areas. MxPro's legendary ease of installation and configuration and wide peripheral range make it customizable to almost any application. Neil Parkin, Regional Sales Manager at Advanced, said: "Advanced fire systems are renowned for their quality and ease-of-use, which makes them ideal for projects such as this. Our products are specified in large buildings and networks but also smaller sites, such as the visitor center, which showcases an important part of the Abbey's heritage." Heritage site protection "As a site of such historic significance it is even more important to offer the reassurance of a high-quality system and our MxPro panels offer all the key attributes required for this type of installation." Advanced has an impressive pedigree in historic and heritage site protection. Notable installations across the globe include World Heritage Sites; Durham Cathedral, Scotland's most sacred site, Iona Abbey and Istanbul's Hagia Sophia as well as other landmark buildings such as the Royal Albert Hall and London's Natural History Museum. To help users, installers and specifiers Advanced has created a brochure outlining some of the solutions available for the unique challenges they face.
Experts sections