Gerry Dunphy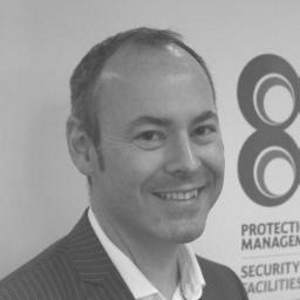 Gerry Dunphy
Gerry Dunphy is currently working as the Brand Director for IFSEC and FIREX International security, fire and life safety events.
Specialisation:
Event Management Marketing Communications Account Management
Articles by Gerry Dunphy
FIREX International 2018 provides fire and life safety solutions Over 18,000 visitors - representing a 12% increase on the 2017 event; and more than 140 exhibitors – 70 of which were new to the 2018 edition – came together from 29 countries at FIREX International to drive and reflect on the life safety landscape in the UK. For three days at ExCeL London, fire safety professionals accessed over 10,000+ life safety solutions held to the highest standards. FIREX International 2018 Amidst the present national agenda regarding fire safety in the built environment – with a particular emphasis on social housing – FIREX was the dedicated platform for engaging with leading experts, exploring proven technologies and receiving essential guidance. Gerry Dunphy, Brand Director of FIREX International explained, "It is reflective of the times we're in that a fully-fledged fire safety event is resonating so deeply with the market, and we're pleased to see an increase in life safety professionals engaging with the event. The show's growth is a testament to the industry's demand for change. Both visitor and exhibitor sentiment reflected the criticality of FIREX, and the conversations held on the show floor speak volumes for the way in which FIREX is changing perceptions around life safety being a right, not a privilege." Sales Engineer at Specialist Wiring Accessories explained, "The first two days were probably the busiest days that I've ever known at any exhibition. It's brought forward an extremely good quality of contacts and enquiries." 5th International Tall Building Fire Safety Conference The show also welcomed the 5th International Tall Building Fire Safety Conference, exclusive to FIREX, in addition to an in-depth seminar programme across the Expertise & Guidance Theatre, sponsored by BAFE, and the FPA Infozone. A highlight of the seminar programme included Dr Chris Cocking's talk "Human Behaviour During an Emergency". This hugely popular seminar, presented at the FPA Infozone, provided insight into the rarity of mass panic, and indicated that there is very little evidence to suggest that people panic if they are made aware of the threat – which means that information should not be withheld. His analysis was paired with a tangible solution to provide vital information about what's going on, what the threat is and what they need to do to escape it. Fire doorsets and live smoke demonstrations New to FIREX International 2018 were Show Me How demonstrations in the brand-new Sprinkler Zone. These addressed the fire safety concerns keeping visitors up at night by not only offering the latest solutions and technology but showing how to use them. There were also live smoke demonstrations by GERDA, showing the crucial role of fire doorsets in passive fire protection. With a newly introduced fire challenge, the 20th anniversary of the Engineers of Tomorrow competition saw fire apprentices compete in live installation challenges. The Inspirational Speaker Series also drew massive crowds as the show welcomed a fantastic line-up of world class speakers, including comedian and mental health expert Ruby Wax OBE, English rugby legend Sir Clive Woodward OBE and Nicky Moffat CBE, formerly the British Army's highest-ranking female officer. Jeremy Rees, Acting CEO, ExCeL London commented, "We were delighted to welcome FIREX to ExCeL London. Our teams are working closely with UBM to support their ambitions for growth and we are delighted that they had another successful event with us. This event, together with the wider P&M series, is playing a vital role in maintaining and creating safe and secure environments, something that resonates strongly with us. We look forward to welcoming visitors and exhibitors again next year, when they will be able to travel to ExCeL more quickly than ever before via the Elizabeth line."
News mentions
FIREX 2020 and its co-located events, which were originally scheduled to be staged in May 2020, will now be held at ExCeL London on 8–10 September 2020. This rescheduling covers the following events: FIREX International IFSEC International Safety & Health Expo Facilities Show Intelligent Building Europe Workplace Wellbeing Show Counter Terror Expo, Ambition, Forensics Expo Europe, and World Counter Terror Congress (organized by Clarion) Providing the best possible platform The company believes strongly that this new date benefits all its events This decision has been made as a result of consultation with exhibitors and other stakeholders to determine the best outcome for all. The company believes strongly that this new date benefits all its events and provides the best possible platform for both exhibitors and visitors to do business. All exhibition bookings and visitor pre-registrations for these events will be transferred automatically to the new dates and there will be further communication to these groups over the coming days and weeks. Their aim is to facilitate a smooth transition to the new dates for all parties. Securing rescheduled dates Chris Edwards, Group Director, Informa Markets said: "We have been closely following developments since COVID–19 began spreading, and we have consistently been mindful of its potential impact on global events like ours. By working closely with our venue partners ExCeL we have now been able to secure rescheduled dates for these events, which will now serve as an opportunity for our clients and exhibitors to regather in September —it gives the market time to recover as demand catches up." Gerry Dunphy, Strategy Director of FIREX International and IFSEC International said: "In order to provide some much-needed clarity in this uncertain time, our events teams will be contacting exhibitors and partners to discuss the rescheduled dates, answer any enquiries, and to ensure we can deliver the same event experience as originally planned. However, a series of events of this scale requires careful planning and organization, so we ask for understanding in advance for any disruption this change may cause." Another UK-based tradeshow The Fire Safety Event has also been postponed to September due to fears about the coronavirus.
With so many exhibitors showcasing their products and solutions at FIREX International 2019, it can sometimes be difficult to navigate the show floor and ensure you're sourcing the right products for your fire safety strategy. That's what Fire Solutions, organized by Halma, seeks to remedy. This brand-new approach to exhibiting sees six suppliers of innovative fire safety technology from the same commercial family hosted at a single stand – the largest in the event's 46-year history. The largest, in fact, across 4 co-located shows FIREX International, IFSEC International, Safety & Health Expo and the Facilities Show. Featured Exhibitors The six exhibitors featured at Fire Solutions are: Advanced –demonstrating innovative multiprotocol, UL and EN54 approved systems, emergency light testing, and introducing our first cloud-connected panel and complete solution for remote management of the fire system Apollo Fire Detectors – Offering innovative detection technology, audio visual systems, manual call points and more Argus Security – high performance wireless fire detection sensors and systems FFE UK – displaying their Fireray and Talentum products that offer new ways to detect smoke and fire Klaxon – showcasing their Sonos Pulse range of beacons and visual alarm devices LAN Control Systems – showcasing their NEW cloud-based, fire alarm management system NIMBUS Fire Industry Professionals Each company will have its own dedicated display area within the stand, which has been designed to provide a one-stop-shop for customers, allowing them to move seamlessly between each one. In doing so it will encourage discussion and debate about a broad range of topics, technologies and solutions. We're thrilled to be able to announce this truly unique project in partnership with our colleagues" To facilitate this, it also includes meeting rooms for more intimate discussions with the participating companies, as well as a café for refreshments. In many regards, it acts as a self-contained mini-exhibition within FIREX International. Aston Bowles, Marketing Director at Advanced said: "FIREX International is a key event on the exhibition calendar for Advanced as it provides us with a fantastic platform to communicate with fire industry professionals." "We're keen to show that we continue to invest in our technology to ensure we stay at the forefront of the industry and look forward to the response we get from delegates on the innovations on show in our Product Discovery Lab." Product Demonstrations Gerry Dunphy, Exhibition Director, FIREX International said: "We're thrilled to be able to announce this truly unique project in partnership with our colleagues from Apollo Fire Detectors, Advanced, FFE UK, Argus Security, Klaxon, LAN Control Systems. They've all been exhibiting as independent entities for a number of years, so to be able to work with them to bring this together is incredibly rewarding." It connects 18,000 international fire safety professionals with 130+ suppliers "Their collaborative approach is putting the customers' interests first, and the insightful design of the stand will allow customers to effortlessly move from one area to another at the same booth. This is a highly innovative use of the potential on offer at FIREX International, and we look forward to seeing it in action on 18 June at ExCeL London." FIREX International takes place on 18-20 June 2019 at ExCeL London. It connects 18,000 international fire safety professionals with 130+ suppliers and an extensive programme of product demonstrations, seminars, case studies and keynote speeches.
As a result of considerable growth within Informa's Security and Fire portfolios, the IFSEC and FIREX senior leadership team has undergone expansion. Firstly, Informa welcomes Simon Young to IFSEC International & FIREX International as Exhibition Director. Young will be responsible for driving further growth for IFSEC and FIREX exhibitors in the flagship London events and pivot these highly regarded exhibitions into the next stages of success. Simon Young has long-standing expertise in exhibitions, with 12 years' experience across both the Industrial and Travel divisions of Reed and Informa. Most recently, Young has been working in Cairo as Group Exhibition Director, with specialisms in power, fire and security, food manufacturing, pharma and automotive, and will take his proficiency in high-growth strategies with him into his role on IFSEC and FIREX. Connecting Security And Fire Buyer And Sellers Gerry Dunphy has also been promoted into a newly created role as Strategy Director across Security and Fire. Drawing on a highly established relationship with these markets and a vision for growth in the security and fire division, Dunphy will create unique opportunities to help security and fire manufacturers and distributors reach new geographical markets and explore ways to connect security and fire buyer and sellers beyond events. With the launch this year of IFSEC & FIREX Egypt, as well as an existing portfolio covering India, Thailand, Philippines, Malaysia and South Korea, plus the revolutionary co-location of the UK security industry's two most prestigious events, IFSEC and Counter Terror Expo, Dunphy's role is borne of huge need for this high growth portfolio.
Experts sections