Doug Bowden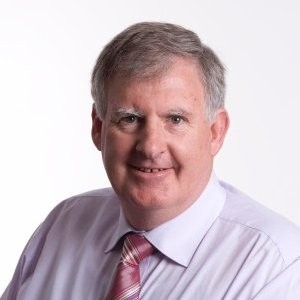 Doug Bowden
Business Development Manager,
Sepura Ltd
Doug Bowden is currently working in the capacity of Business Development Manager at Sepura PLC. He has previously worked as Commercial Sales Manager and PMO at Thales Australia and as Project Manager at Rockwell Collins. Doug is an alumnus of The University of South Australia.
News mentions
Sepura partner in Australia, Radlink Communications, secured a contract with Aurizon, Australia's largest rail freight operator to deliver one of the largest radio networks in Australia. Aurizon moves coal, iron ore, agricultural freight and more across Australia daily and needed to improve the communications across their vast rail network. Their new radio network is due to be operational this year and will use TETRA technology, encompassing 79 sites and covering 2,670 kilometers of rail network, linking 50 coal mines and four major ports throughout central Queensland. Aurizon have purchased 1,200 Sepura SC20 hand portable radios and 1,800 SRG3900 mobile terminals to be used across the network. The SRGs will be installed across the train fleet to keep communications along the rail network. TETRA network, remote diagnostics Aurizon's current analog radio system was more than 20 years old. Keeping this in mind, an overhaul of the radio system was long overdue and needed to ensure reliable and secure communications, in order to meet their operational requirements into the future. The new TETRA radio system will consolidate four analog systems across train control, shunting, maintenance and wayside operations into a singular cohesive TETRA network, providing the highest level of reliability and availability with no single point of failure. The new network will also deliver improved monitoring, remote diagnostics, overlapping radio coverage, GPS tracking and distress signal capabilities. Aurizon selected Sepura's new SC20 handheld radio due to their robustness and improved radio performance Radlink Communications are a globally renowned systems integrator with vast knowledge and practical experience in the wide range deployment of Sepura mobile terminals. Aurizon selected Sepura's new SC20 handheld radio due to their robustness, improved radio performance and enhanced coverage with 3W radio frequency and improved receiver sensitivity. The addition of Sepura's Short Data Application (SDA) capability is also enabling the use of applications developed by Radlink for Aurizon which include; Geofenced auto channel change, weather alerts, heat maps of radios showing identity and location, speed alerts, signal strength tracking, and a mobile phone client providing two-way radio access and functionality on smartphones. SC2 series TETRA radios Aurizon staff have visited Sepura's offices in Cambridge, UK and were very impressed with the design process and level of testing that Sepura applies to all products, including the latest SC2 series TETRA radios. Radlink Communication's project director, Scott Manson, says "The system we are implementing for Aurizon is truly ground-breaking in terms of its sheer scale, functionality and capability. The new TETRA network will be fully integrated to operate over the Aurizon Central Queensland MPLS network and will provide greater radio coverage, increased reliability and advanced monitoring for what will be a critical communications network". TETRA base stations Radlink successfully designed and installed 79 Tetra base stations in 14 months across a remote Central Queensland landscape The project is progressing well with construction currently ahead of schedule and initial tests providing outstanding results. Radlink successfully designed and installed 79 Tetra base stations (including 2 control rooms, disaster recovery trailers & 15 new tower structures) in 14 months across a remote Central Queensland landscape close to the size of Germany. Sepura have now delivered all 3,000 terminals to the project with the next phase of programming and vehicle installation now well underway. Doug Bowden, Business Development Manager for Sepura in Australia said "The success of Sepura terminals in supporting this project further proves Sepura's reputation as a trusted solution provider for the transportation, mining, oil and gas industries in Australia. Through the experience and expertise of our partners such as Radlink, we continue to provide secure, reliable critical voice and data communication solutions for some of the harshest environments".
Experts sections