Don Erickson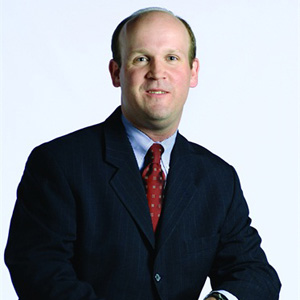 Don Erickson
Chief Executive Officer,
Security Industry Association (SIA)
Don Erickson is CEO of the Security Industry Association (SIA). He previously served as SIA director of government relations from 2006 to 2011. As CEO, Erickson leads implementation of SIA's Board Strategic Framework and oversees SIA's collaboration with industry and vertical market associations and organizations. He is responsible for management of SIA's operations and programs including government relations, education and standards initiatives and serves as the organization's primary liaison to ISC Events. Prior to joining SIA, Erickson served as manager of legislative affairs for Alcatel and legislative director for the Organization for the Promotion and Advancement of Small Telecommunications Companies (OPASTCO).
News mentions
Global fire systems provider Advanced is celebrating the launch of its innovative smoke control product, DynamixSmoke, with a major US industry award. The new product, which radically simplifies fire alarm and smoke control integration, won best product in the Fire & Life Safety category of the Security Industry Association (SIA) New Product Showcase Awards at North America's largest security trade show, ISC West 2018, in Las Vegas, Nevada. Significant time and cost savings DynamixSmoke delivers peace of mind and is approved to UL864 standards and complies with UUKL requirementsDynamixSmoke is a high performance smoke control solution which delivers unprecedented efficiencies and benefits via a unique four-step set-up and programming process. It delivers significant time and cost savings especially around cause and effect programming by using a visual 'mapping matrix' tool instead of complex mathematic equations. It is listed for both dedicated and non-dedicated applications and provides automatic and manual options for controlling fans and dampers. DynamixSmoke delivers ultimate peace of mind and is approved to UL864 standards and complies with UUKL requirements. Features include automatic system tests Mike Troiano, CEO and President of Advanced Fire Systems Inc., who accepted the award, said: "I am quite proud to accept this award from SIA on behalf of everyone at Advanced. This accolade is recognition of Advanced's significant investment into research and development, all of which is aimed at bringing forward cutting edge advancements in fire and life safety protection. It is offered as a system integrated into the fire panel and can support external graphic annunciator controllers" "The programming of smoke control systems has long presented a notorious challenge to the fire industry. DynamixSmoke changes all that, thanks to its unique mapping matrix and flexible control options, as well as many other invaluable features, such as automatic system tests and powerful post-alarm purge options. "It is offered as a system integrated into the fire panel and can support external graphic annunciator controllers. Its user-friendly interface makes operation clear and straightforward providing quick access to all the features required by the world's most demanding smoke control standards." SIA New Product Showcase awards Since its inception in 1979, SIA New Product Showcase has been the security industry's premier awards-based marketing program. This year's New Product Showcase received 122 entries from small, medium and large companies in the security industry. This number set a record for entrants in recent years. "The SIA New Product Showcase challenges our industry's solutions developers to create and deliver exceptional security offerings, and this year we saw many new entrants competing in the showcase," said SIA CEO Don Erickson. "It's always a highly competitive program, and I congratulate Advanced for distinguishing itself."
Experts sections