Derrick Dias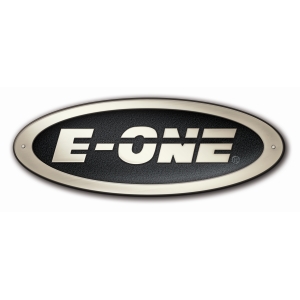 Derrick Dias
Sales Support Representative,
E-ONE
Derrick Dias occuspies the position of the Sales Support Representative of E-One, Inc. He has been a pat of the company for more than two decades in various positions.
News mentions
E-ONE, a subsidiary of REV Group and a manufacturer of fire apparatus, begins delivery of the first of 25 HazMat vehicles to the United States Air Force. The first HazMat vehicle will be transported to a destination in the Middle East and is painted in a matte finish, desert sand. The additional 24 vehicles will be going to U.S. Air Force bases around the world. All 25 of the U.S. Air Force HazMat vehicles are being built on an E-ONE Typhoon cab/chassis. Nineteen of the trucks will be 4×2 units and the balance will be 4×4 units. Breathing air refill stations Each of these HazMat vehicles feature: Three-door custom E-ONE Typhoon cab Cummins 450HP engine (or 400HP export engine) and 3000 Allison transmission Meritor axles with up to 20,000 front and 27,000 rear GVW rating 12,000 lb Warn Series 12 winch with 125′ 3/8″ plated cable Rear cab command area containing two workstations 16-foot non walk-in extruded aluminum body design Retractable awnings on both sides of body Over 700 cubic feet of compartment storage with slide out shelving Onan 25kW PTO generator Federal Signal LED warning light package 15-foot Night Scan Powerlite light tower with four 1500 watt 230 volt Optimum quartz light heads Other options on select HazMat vehicles include cascade breathing air refill stations and automatic tire chains. state-of-the-art apparatus "The Air Force is looking forward to receiving the 25 HazMat vehicles from E-ONE that will replace an aging fleet across the Air Force Enterprise," said Fred Terryn, Fire Vehicle Program Manager for the U.S. Air Force, who was at E-ONE recently for final inspection of the first of these vehicles. "The new HazMat vehicles from E-ONE will bring us a state-of-the-art apparatus to handle all hazards that we encounter at Air Force Installations on a daily basis." Derrick Dias, E-ONE's Government & Airport Products Sales Manager, said "We are honored the United States Air Force has trusted E-ONE to provide these front line vehicles to our military first responders. We look forward to working with the U.S. Air Force on these apparatus and continuing to provide vehicles that will help them protect lives and property."
E-ONE, a subsidiary of REV Group and a manufacturer of fire apparatus, has announced the delivery of a new TITAN 4×4 Aircraft Rescue and Firefighting (ARFF) vehicle to the Sault Ste. Marie Airport in Sault Ste. Marie, Ontario, Canada. This is the airport's second E-ONE TITAN 4×4 ARFF vehicle. systems for extreme climates Top features of the new Sault Ste. Marie 4×4 TITAN ARFF vehicle include: Scania 670 HP engine and a Twin Disc Transmission Hale 11,355 L/min (3,000 gpm) pump 6,050 liter (1600 gallon) water / 852 liter (225 gallon) Class B foam tank 250 kg. (500 lbs.) dry chemical vessel Dual agent reel with 30m (100 ft.) of twin 2.5m (1 in.) hose Winterization system for extreme climates Structural driver side pump panel 1,420 L/min (375 gpm) low flow / 2,839 L/min (750 gpm) high flow air aspirated roof turret 1,136 L/min (300 gpm) single flow bumper turret 10kw Harrison hydraulic generator 110V Night Scan Powerlite LED Light tower innovative styling features The vehicle arrived in Sault Ste. Marie in December. "E-ONE is excited to deliver another TITAN 4×4 ARFF vehicle to the Sault Ste. Marie Airport. This is their second unit since 2014," said Derrick Dias, Government and Airport Sales Representative for E-ONE. "We are honored that the Sault Ste. Marie Airport has continued to trust E-ONE to provide them with industry leading vehicles that help protect lives and property." E-ONE introduced the TITAN 4×4 ARFF in 2018 as the first configuration in a completely new line of ARFF products. The new TITAN series has a striking aggressive stance with innovative styling features and seeks to offer industry leading performance in several key measurable categories such as acceleration, braking, dynamic stability and pumping performance.
Experts sections