Darren Palmieri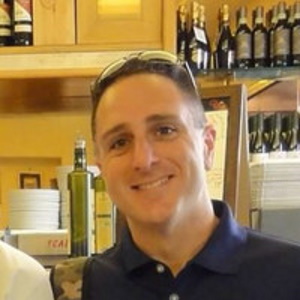 Darren Palmieri
Product Manager,
Viking Corporation
Darren Palmieri is the Product Manager at Viking corporation. Previously Darren Palmieri was the Major Market Manager at Tyco Fire Products.
News mentions
Viking's Freedom® Residential Sprinkler System has been chosen to protect a new flexible, intelligent, and "right-sized" model home on display at year 2017's PCBC Expo. The Flex House, presented by Green Builder Media and Shelter Dynamics, is a model home that features a flexible living space that is completely connected, intelligent, resilient, and sustainable. Visitors to PCBC in San Diego, June 28 and 29, can find the Flex House at Booth #705. "Viking is honored and excited to be involved in providing fire protection for this innovative living space," said Jeff Norton, VP of Marketing for Viking. "The Flex House is truly a unique concept and we are privileged to add the sprinkler system to this state-of-the-art home." Eco-friendly features The Flex House showcases a variety of eco-friendly features such as a fully integrated smart solar system The Flex House showcases a variety of eco-friendly features such as a fully integrated smart solar system, water conserving products and fixtures, energy-efficient HVAC and appliances and water-saving plumbing fixtures, and high-performance, net-zero energy ready materials. Along with high craftsmanship and a customizable design, the Flex House also comes loaded with standard safety features. A Viking Freedom® residential fire sprinkler system is included as standard equipment. The Flex House floor plan includes four sprinklers; two ceiling pendents for the kitchen and dining room, and two horizontal sidewall models for the living room and bedroom. Viking partnered with Green Builder Media and Shelter Dynamics to provide fire protection for this new living space. The Flex House delivers flexibility for owners to adapt their lifestyles into the home's design and functionality, while consuming only the natural resources needed. Residential fire sprinkler systems Viking is a recognized industry leader, providing integrated fire safety products and solutions" "At Green Builder we enthusiastically support the use of fire protection systems, that's why we include them in all of our demonstration projects" said Ron Jones, President of Green Builder Media. "Because Viking is a recognized industry leader, providing integrated fire safety products and solutions, we are proud to feature them in the Flex House. Their commitment to quality and focus on innovation make them an ideal partner." At the PCBC expo, Viking will also have its own display (booth #825) which will feature a variety of the company's newest and most popular products for residential fire sprinkler systems, including the new Model VK494 flat plate concealed sprinkler. For residential occupancy The 4.9 K factor Model VK494 is cULus Listed for use in any residential occupancy and is available in ordinary (155°F) and intermediate (200°F) temperature ratings. It is the first residential "flat concealed" sprinkler to be approved in both an ordinary and intermediate temperature ratings at the minimum required residential flow rates for 16 x16', 18 x 18', and 20 x 20' coverage areas. Additionally, the flat plate concealed design comes in a variety of color finishes, for a smooth ceiling look that doesn't compromise on design. "The VK494 represents the next generation of Viking's Freedom residential sprinkler line," said Darren Palmieri, Residential Category Manager for Viking. "This revolutionary product offers beautiful aesthetics through custom cover plate color options, while also allowing for more flexibility with system design. Because VK494 ordinary and intermediate temperature flow rates are identical, contractors can standardize on intermediate temperature models to simplify inventory and reduce job site confusion."
The Viking Corporation, a pioneer in fire protection and life safety systems, has added a new 5.8 K-factor residential concealed pendent sprinkler to its Freedom® residential product line. Because of its larger K-factor, the Model VK498 delivers the required flows for an NFPA 13 residential system (0.1GPM/FT2) at lower starting pressures. The new glass bulb sprinkler is ideal for mid-to-high rise residential structures, allowing installers to lower their pressure requirements while also using a more economical ½" CPVC sprinkler head adapter. Better hydraulic performance The Model VK498 features a flat cover plate and is well-suited for residential applications where a concealed appearance is desired. The new sprinkler is one of four in Viking's Freedom® residential line with a 5.8 (84) K-factor, joining the VK472 pendent, the VK460 horizontal sidewall, and the VK490 flat concealed sidewall. (The VK498 replaces the previous Viking Model VK474.) Viking can offer a residential design approach that often results in fewer sprinklers at lower cost" According to Darren Palmieri, Viking's Residential Market Manager, "Viking's broad line of residential sprinklers provides contractors with lower flows and pressures that translate into better hydraulic performance in mid-to-high rise residential applications. Viking can offer a residential design approach that often results in fewer sprinklers at lower cost and smaller pipe sizes for easier installation and lower maintenance costs." Innovative fire protection and life safety Available in both 155°F (ordinary) and 200°F (intermediate) temperature ratings, the Model VK498 has three cover plate styles (standard diameter, large diameter, and square). In addition to nine standard finishes and unlimited custom color options, the sprinkler is also available with an ENT finish for installation in certain environments where corrosion is a concern. The VK498 has a ½" NPT thread, and uses the same installation wrenches as Viking's Mirage® commercial concealed pendent sprinkler. Viking is a pioneer in the manufacture and distribution of innovative fire protection and life safety systems. For nearly 100 years the company's products and services have protected lives and property worldwide from the devastating effects of fire. For more information on Viking's complete line of fire protection products and services, please visit Viking's website.
Viking Plastics has updated their UL Listing for BlazeMaster CPVC piping for use in unfinished basements in accordance with NFPA 13D. BlazeMaster CPVC from Viking is now Listed for exposed composite I-Joists and solid wood joists up to 16" in depth. Additionally blocking requirements have been expanded to 40 ft., and sprinkler spacing has been expanded to 16 x 16 ft. By allowing deeper joist heights, and relaxing the blocking requirements, more of today's homes can be protected by CPVC sprinkler systems. "This new listing reflects changing standards in residential basement joists," said Lubrizol spokesperson Forest Hampton. "Now, builders will be able to offer superior fire protection in an even greater number of residences." CPVC listing Important details in this new CPVC listing include: Blazemaster CPVC may be installed without protection (exposed) in unfinished basements in accordance with NFPA 13D Blocking requirements are increased from 32' to 40' along joists Allowable joist depth is increased from 12" to 16" – for both composite I-joists and solid wood joists Requirement for blocking areas into compartments 1,000 sq. ft. or less has been removed The UL Listing no longer calls for an asymmetrical sprinkler head layout – layouts can now be in even 2-foot increments up to 16' x 16' Listed residential sprinklers with 155°F (68°C) maximum temperature ratings and minimum 4.9 K-factor must be used According to Darren Palmieri, Residential Category Manager for Viking, "We're pleased that this new listing addresses CPVC product application with modern construction standards. This is a big step forward for everyone working to provide residential fire protection in the most efficient and cost effective manner."
Experts sections